Gendered Mediation
Identity and Image Making in Canadian Politics
Despite decades of women's participation in politics and the increasing number of LGBTQ individuals who are seeking and winning political office, the gender identities of Canadian politicians continue to attract media and public attention, revealing the role that heteronormative gender expectations continue to play in defining images and expectations of political elites.
Gendered Mediation takes an original, intersectional approach to these issues by examining how politicians, journalists, and voters deploy notions of gender, sexuality, race, age, and class in Canadian politics. The contributors, all leading scholars in their fields, build upon the gendered mediation thesis, arguing that political communication and reporting reinforces impressions of politics as a masculine domain that privileges men. Organized into three sections, the book investigates politicians' gendered strategies for shaping their own and others' public image, the gendered characteristics of media coverage of women and men politicians, and voter reactions to these self-presentations and media depictions.
By examining how sexuality, race, age, and class intersect with gender to produce differing political identities and responses, the contributors make new theoretical and empirical interventions in the research on gender and political communication. Their findings have profound implications for democracy not only in Canada but for democratic political systems elsewhere.
This book will be of interest to researchers and students of gender and politics and political communication, as well as journalists, politicians, and public relations professionals.
Gendered Mediation rigorously debunks myths while offering fresh opinions on the mediation of gender identity in Canadian politics and political coverage. It should be essential reading for politicians, scholars, and journalists.
This book explores the intersection of gender and political communication by politicians, journalists, and voters. By bringing in original contributions on men, LGBTQ, and racialized politicians and exploring these issues at the federal, provincial, and municipal level, Gendered Mediation will become a much-referenced book in political science, gender studies, and communication.
Angelia Wagner is a postdoctoral fellow in the Department of Political Science at the University of Alberta, specializing in Canadian politics, gender and politics, political candidacy, and political communication. Her research explores the role of gender, race, and sexuality in shaping Canadians' perceptions of political candidacy. She is also the project manager of an international research project exploring the career pathways of women premiers in Australia and Canada.
Joanna Everitt is a professor of political science at the University of New Brunswick Saint John. Her research focuses on Canadian politics, gender differences in public opinion, and the impacts of media coverage of male and female party leaders on leadership evaluations, identity politics, and voting behaviour in Canadian elections. She is the co-editor of The Blueprint: Conservative Parties and Their Impact on Canadian Politics and the co-author of Dominance and Decline: Making Sense of Recent Canadian Elections.
Introduction: Gendered Identities and Political Communication / Angelia Wagner and Joanna Everitt
Part 1: Politicians' Gendered Strategies to Shape Their Public Image
1 Candidates' Self-Presentation Strategies: Filling in the Gaps / Elizabeth Goodyear-Grant
2 Competing Masculinities and Political Campaigns / Jerald Sabin and Kyle Kirkup
3 Not a Taboo Topic? Talking about Family on the Campaign Trail / Angelia Wagner
Part 2: Gender-Based Media Coverage of Politicians
4 Processes of Differentiation in the 2014 Toronto Mayoral Race / Bailey Gerrits and Randy Besco
5 Breaking the Concrete Ceiling: Media Portrayals of Racialized Women in Politics / Erin Tolley
6 May the Best Man Win: Masculinity in Canadian Political Humour / Daisy Raphael
7 Examining Mediation of Female and LGBTQ-Identifying Candidates / Karalena McLean in Collaboration with Angelia Wagner and Joanna Everitt
Part 3: Reactions to Gendered (Re)presentations
8 Words and Deeds: Social Movement Actors' Assessments of Allied Politicians / Elise Maiolino
9 She's Too Tough and He's Too Soft: Measuring How Gendered News Frames Affect Voters' Evaluation of Party Leaders / Catherine Lemarier-Saulnier and Thierry Giasson
10 Gender and Candidate Communication: Is There a "Double Bind"? / Elisabeth Gidengil, Delia Dumitrescu, and Dietlind Stolle
11 Exploring Viewer Reactions to Media Coverage of Female Politicians / Joanna Everitt, Lisa Best, and Derek Gaudet
Conclusion: The Complexity of Gendered Identities in Canadian Politics / Elisabeth Gidengil
Contributors; Index
Related Titles
The Media Gaze
Representations of Diversities in Canada
By Augie Fleras
Stalled
The Representation of Women in Canadian Governments
Edited by Linda Trimble, Jane Arscott, and Manon Tremblay
Framed
Media and the Coverage of Race in Canadian Politics
By Erin Tolley
Mothers and Others
The Role of Parenthood in Politics
Edited by Melanee Thomas and Amanda Bittner
‹
›
Find what you're looking for...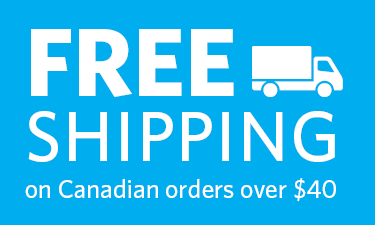 Stay Informed
Receive the latest UBC Press news, including events, catalogues, and announcements.
Publishers Represented
UBC Press is the Canadian agent for several international publishers. Visit our
Publishers Represented
page to learn more.