Framed
Media and the Coverage of Race in Canadian Politics
Framed is a wake-up call for those who think that race does not matter in Canada. Pushing the field of Canadian political science in new directions, this groundbreaking work combines an empirical analysis of print media with in-depth interviews of elected officials, former candidates, political staffers, and journalists to reveal the connections between race, media coverage, and politics in Canada. As Erin Tolley shows, overt racism rarely occurs in the pages of Canadian newspapers, but assumptions about race and diversity often influence media coverage. Consequently, as reporters go about selecting which political issues and events to cover, who to quote, and how to frame stories to make them resonate with the public, they give visible minorities less prominent and more negative media coverage than their white counterparts. Further, visible minority politicians are more likely to be portrayed as products of their socio-demographic backgrounds, as uninterested in pressing policy issues, and as less electorally viable. The resulting news coverage weakens Canada's commitment to a robust, inclusive democracy. The problem is systemic, but Tolley offers recommendations to politicians, pundits, journalists, and the public for challenging the racial assumptions that underpin news coverage. By drawing attention to the ways in which race continues to matter, this book provides a new foundation for thinking about diversity and equality in Canada.
This book should sit on every journalist's desk next to the Canadian Press Stylebook. It will be of tremendous interest to scholars and students of political science, immigration and citizenship, multiculturalism, communications, journalism, media studies, women and gender studies, as well as politicians and policy analysts.
Awards
2017, Short-listed - Donald Smiley Prize, CPSA
Erin Tolley's Framed is competently written, comprehensively researched, persuasive, fact-laden, and characterized by a sound interpretation of data which supports its theme … Framed is a great contribution to the literature on race at the intersection of media and politics
A fresh and important book. Erin Tolley reveals the choices journalists make when covering issues of race in politics, highlighting the critical role of these powerful intermediaries and their impact on the Canadian narrative. Her analysis frames these issues anew, making us take a harder, more accurate look at ourselves.
In a country where multiculturalism's melodies dominate the national self-image, Erin Tolley's groundbreaking book bares not only the racialized framework of political news coverage but also the disturbing unawareness of Canadian journalists of the impact of race on their work. Modern racism has been largely ignored by Canadian political science; Dr. Tolley gives it sunlight.
I consumed Framed like I was reading a novel – it's that riveting. For anyone following elections, it illuminates how race is constructed in news reporting about candidates running for federal office. Erin Tolley's work offers us timely, innovative, and empirically rich insights into journalism and electoral politics. A must-read.
Erin Tolley is an assistant professor in the Department of Political Science at the University of Toronto, where she teaches Canadian politics. She is the co-editor of five books, including Electing a Diverse Canada: The Representation of Immigrants, Minorities, and Women.
Introduction
1 Understanding Racial Mediation
2 Racialized Media Coverage in Canadian Politics
3 Portrayals of Visible Minority Women in Political News Coverage
4 Candidate Self-Presentation and Media Portrayal
5 Journalists and the Framing of Race
Conclusion
Appendix: Coding Scheme for Content Analysis; Notes; Works Cited; Index
Related Titles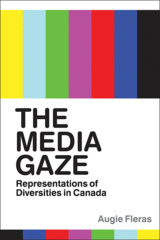 The Media Gaze
Representations of Diversities in Canada
By Augie Fleras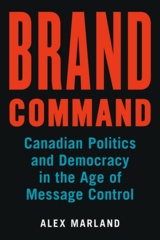 Brand Command
Canadian Politics and Democracy in the Age of Message Control
By Alex Marland
Gendered Mediation
Identity and Image Making in Canadian Politics
Edited by Angelia Wagner and Joanna Everitt
‹
›
Find what you're looking for...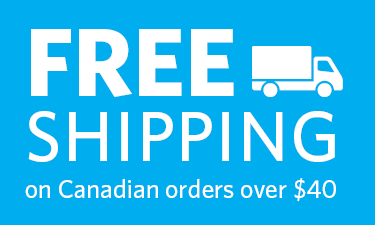 Publishers Represented
UBC Press is the Canadian agent for several international publishers. Visit our
Publishers Represented
page to learn more.