86 b&w illustrations, 35 tables
CA$35.95

Back Order
Ships in 2-5 weeks.
GO TO CART
SAMPLE CHAPTER
Haida Gwaii
Human History and Environment from the Time of Loon to the Time of the Iron People
The most isolated archipelago on the west coast of the Americas, inhabited for at least 10,500 years, Haida Gwaii has fascinated scientists, social scientists, historians, and inquisitive travellers for decades. This book brings together the results of extensive and varied field research by both federal agencies and independent researchers, and carefully integrates them with earlier archaeological, ethnohistorical, and paleoenvironmental work in the region. It imparts significant new information about the natural history of Haida Gwaii, also known as the Queen Charlotte Islands, and the adjacent areas of Hecate Strait. Chapters analyze new data on ice retreat, shoreline and sea level change, faunal communities, and culture history, providing a more comprehensive picture of the history of the islands from the late glacial through the prehistoric period, to the time of European contact, known to the Haida as the "time of the Iron People."
Much of the archaeological work was conducted with the direct participation of members of the Haida Nation. As a complement to the scientific approach of the research, two chapters provide a Haida perspective, explaining the value of traditional oral records and recounting several oral histories, including that of Taadl, the loon, which takes us back to the beginning of time.
This volume is a veritable compendium of knowledge, out of which emerges the human and environmental history of Haida Gwaii and its dynamic landscape. Haida Gwaii will be of interest to scholars and students in archaeology and anthropology, and those with an interest in the environmental and cultural history of Haida Gwaii.
Daryl W. Fedje is an archaeologist with Parks Canada in Victoria, British Columbia. Rolf W. Mathewes is Professor of Biological Sciences at Simon Fraser University.
Illustrations
Foreword by Guujaaw
Foreword by Knut Fladmark
Preface and Acknowledgments / Daryl W. Fedje and Rolf W. Mathewes
A Note on Radiocarbon Dating
Part 1: Paleoenvironmental History
1 Late Quaternary Geology of Haida Gwaii and Surrounding Marine Areas / J. Vaughn Barrie, Kim W. Conway, Heiner Josenhans, John J. Clague, Rolf W. Mathewes, and Daryl W. Fedje
2 Hecate Strait Paleoshorelines / Daryl W. Fedje, Heiner Josenhans, John J. Clague, J. Vaughn Barrie, David J. Archer, and John R. Southon
3 Terrestrial Paleoecology of Haida Gwaii and the Continental Shelf: Vegetation, Climate, and Plant Resources of the Coastal Migration Route / Terri Lacourse and Rolf W. Mathewes
4 Vegetation History of Anthony Island, Haida Gwaii, and Its Relationship to Climate Change and Human Settlement / Richard J. Hebda, Marlow G. Pellatt, Rolf W. Mathewes, Daryl W. Fedje, and Steven Acheson
5 The Evolution of Endemic Species in Haida Gwaii / Tom Reimchen and Ashley Byun
6 History of the Vertebrate Fauna in Haida Gwaii / Rebecca J. Wigen
Part 2: Haida Traditional History
7 Tllsda Xaaydas K'aaygang.nga: Long, Long Ago Haida Ancient Stories / Kii7iljuus (Barbara J. Wilson) and Heather Harris
8 Taadl, Nang Kilslaas, and Haida / Nang Kiing.aay7uuans (James Young)
Part 3: Haida History through Archaeological Research
9 Overview of Cultural History / Daryl W. Fedje and Quentin Mackie
10 Millennial Tides and Shifting Shores: Archaeology on a Dynamic Landscape / Daryl W. Fedje, Tina Christensen, Heiner Josenhans, Joanne B. McSporran, and Jennifer Harding
11 Kilgii Gwaay: An Early Maritime Site in the South of Haida Gwaii / Daryl W. Fedje, Alexander P. Mackie, Rebecca J. Wigen, Quentin Mackie, and Cynthia Lake
12 Test Excavations at Raised Beach Sites in Southern Haida Gwaii and Their Significance to Northwest Coast Archaeology / Daryl W. Fedje, Martin P. Magne, and Tina Christensen
13 Raised Beach Archaeology in Northern Haida Gwaii: Preliminary Results from the Cohoe Creek Site / Tina Christensen and Jim Stafford
14 The Graham Tradition / Quentin Mackie and Steven Acheson
15 Gwaii Haanas Settlement Archaeology / Steven Acheson
16 Shoreline Settlement Patterns in Gwaii Haanas during the Early and Late Holocene / Alexander P. Mackie and Ian D. Sumpter
Conclusion: Synthesis of Environmental and Archaeological Data / Daryl W. Fedje and Rolf W. Mathewes
References
Notes on Contributors
Index
Find what you're looking for...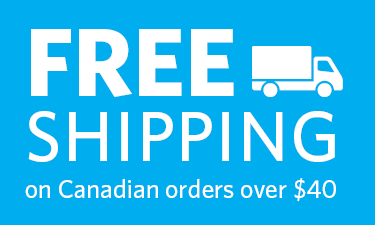 Stay Informed
Receive the latest UBC Press news, including events, catalogues, and announcements.
Publishers Represented
UBC Press is the Canadian agent for several international publishers. Visit our
Publishers Represented
page to learn more.