CA$188.00

Back Order
Ships in 4-6 weeks.
GO TO CART
Hear #MeToo in India
News, Social Media, and Anti-Rape and Sexual Harassment Activism
This book examines the role media platforms play in anti-rape and sexual harassment activism in India. Including 75 interviews with feminist activists and journalists working across India, it proposes a framework of agenda-building and establishes a theoretical framework to examine media coverage of issues in the digitally emerging Global South.
Nothing is more important than understanding how social media promote activist goals in our new media environment.  In this important new study, Pallavi Guha demonstrates the power of social media to promote progressive social change.  Examining the #metoo movement in India, Guha interviews both feminist activists and journalists, examining the intricate interconnections between media, social media, and activism in the context of the Global South.  The work will be an important reference for generations of feminist media scholars to come.'
 
In this excellent work, author Pallavi Guha examines shifts in media landscapes and journalism in relation to social media and the reporting on rape and violence against women in India. She looks carefully at issues around access and visibility of marginalized feminist activists and how they are reported on and characterized. She notes how social media shifts the ways in which feminist activist groups and journalists similarly or differently reach out to larger publics to create awareness and contribute to social justice movements nationally and transnationally. She holds herself accountable to feminist principles of research throughout her writing. Importantly,  she is clear about her own social location and her approach to this research project. This book is a very important contribution to the growing amount of published work around Indian feminists and new media
It can be challenging to find a single volume that is rigorously researched, endlessly readable and undoubtedly useful in the fight against rape and sexual harassment, but this one does it.
The Carvaka Podcast interview with Pallavi Guha
Activism or slacktivism?In a chat with Nandita Bose, author Pallavi Guha states that social media spaces have empowered voices against sexual abuse but the sustainability of these movements has been an issue,' By Nandita Bose

 
Sexual offenders and academia: The great debate,' an excerpt from Hear #MeToo in India 
New Books Network: New Books in Gender podcast' interview with Pallavi Guha
Beach reads: The top 'beach books' for your summer vacations,' by Mary Carole McCauley
KOOP Radio's People United interview with Pallavi Guha and Amy Wu
By contextualizing women's stories — and emphasizing the similarities among sexual-assault victims everywhere — the media, as well as authors like myself, can build a stronger, more accurate narrative around sexual assault, one that is respectful of victims regardless of where they live.
The book's strengths lie in its contextualization of the feminist movement in India in a scenario that is being speedily digitized. Guha does not shy away from talking about gatekeeping within organizations working in women's rights and how it impeded her access to activists. Her frank delving, in designing this research, and self-reflexivity makes this an excellent text not just for those interested in digital feminist activism in India but also for global scholars of qualitative research methodology.
The author's careful treatment of a very difficult subject allows the reader to consider the stories they don't hear and, in fact, may never hear. To do so was no easy task. But the result is an important addition to interdisciplinary studies in sexual violence and feminist perspectives worldwide.
PALLAVI GUHA is an assistant professor of journalism at Towson University in Towson, Maryland. She has worked internationally for leading media organizations including BBC News and television and The Times of India. She has won multiple awards for her research and teaching.
 
Contents
Acknowledgments
Introduction and Historical Background
Framing of Rape in News Media and its Impact on Feminist Activism and Journalists #metooindia Including Themes
The Heart Doesn't Bleed for Everyone: Selective Outrage and Activism
The Successes and Failures of Transnational Hashtag Movements
Moving Forward: Learning from Anti-Rape Feminist Movements
References  
Related Titles
Indigenous Peoples Rise Up
The Global Ascendency of Social Media Activism
Edited by Bronwyn Carlson and Jeff Berglund
Activist Media
Documenting Movements and Networked Solidarity
By Gino Canella
Badass Feminist Politics
Exploring Radical Edges of Feminist Theory, Communication, and Activism
Edited by Sarah Jane Blithe and Janell C. Bauer
‹
›
Find what you're looking for...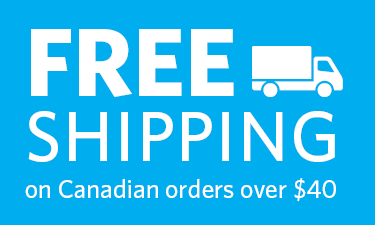 Stay Informed
Receive the latest UBC Press news, including events, catalogues, and announcements.
Publishers Represented
UBC Press is the Canadian agent for several international publishers. Visit our
Publishers Represented
page to learn more.