8 b&w illustrations, 2 maps, 2 tables
Indigenous Revolution in Ecuador and Bolivia, 1990–2005
The University of Arizona Press
Uprisings by indigenous peoples of Ecuador and Bolivia between 1990 and 2005 overthrew the five-hundred-year-old racial and class order inherited from the Spanish Empire. It started in Ecuador with the Great Indigenous Uprising, which was fought for cultural and economic rights. A few years later massive indigenous mobilizations began in Bolivia, culminating in 2005 with the election of Evo Morales, the first indigenous president.
Jeffrey M. Paige, an internationally recognized authority on the sociology of revolutionary movements, interviewed forty-five indigenous leaders who were actively involved in the uprisings. The leaders recount how peaceful protest and electoral democracy paved the path to power. Through the interviews, we learn how new ideologies of indigenous socialism drew on the deep commonalities between the communal dreams of their ancestors and the modern ideology of democratic socialism. This new discourse spoke to the people most oppressed by both withering racism and neoliberal capitalism.
Emphasizing mutual respect among ethnic groups (including the dominant Hispanic group), the new revolutionary dynamic proposes a communal worldview similar to but more inclusive than Western socialism because it adds indigenous cultures and nature in a spiritual whole. Although absent in the major revolutions of the past century, the themes of indigenous revolution—democracy, indigeneity, spirituality, community, and ecology—are critically important.
Paige's interviews present the powerful personal experiences and emotional intensity of the revolutionary leadership. They share the stories of mass mobilization, elections, and indigenous socialism that created a new form of twenty-first-century revolution with far-reaching applications beyond the Andes.
Jeffery M. Paige was a professor of sociology at the University of Michigan for almost forty years before accepting emeritus status in 2015. His passion for the study of revolution has led him to field research in Central America during its revolutionary wars and to the Andes in the aftermath of revolution.
List of Illustrations
Preface
Abbreviations
Prologue: The World Turned Upside Down
Introduction: Modernity, Indigeneity, and Revolution
PART I. THE NATION, THE LIVING JUNGLE, AND THE COMMUNAL VISION IN ECUADOR
1. The Nation and the Living Jungle in the Amazon
Interviews with Ampam Karakras, Rafael Antuni, and Marlon Santi
2. ECUARUNARI: Sumak Kawsay and the Communal Vision
Interviews with Delfín Tenesaca, Humberto Cholango, and Luis Contento
3. Pachakutik: Indigenous Jeffersonians
Interviews with Gerónimo Yantalema, Salvador Quishpe, and Auki Tituaña
PART II. "INDIAN REVOLUTION" AND THE MOVEMENT TOWARD SOCIALISM (MAS) IN BOLIVIA
4. Katarism-Indianism in the Andes
Interviews with Felipe Quispe, Eugenio Rojas, Pablo Mamani, and Eugenia Choque
5. The Sacred Leaf
Interviews with Leonilda Zurita and Julio Salazar
6. MAS Unionists: Che Guevara and Túpac Katari
Interviews with Isaac Avalos, Fidel Surco, and Edgar Patana
7. Indianism and Marxism
Interviews with Antonio Peredo, César Navarro,and Rául Prada
Conclusion: Twenty-First-Century Revolution
Epilogue
Appendix
Notes
Index
Related Titles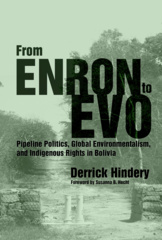 From Enron to Evo
Pipeline Politics, Global Environmentalism, and Indigenous Rights in Bolivia
By Derrick Hindery Foreword by Susanna B. Hecht
Bolivia's Radical Tradition
Permanent Revolution in the Andes
Vernacular Sovereignties
Indigenous Women Challenging World Politics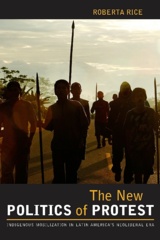 The New Politics of Protest
Indigenous Mobilization in Latin America's Neoliberal Era
By Roberta Rice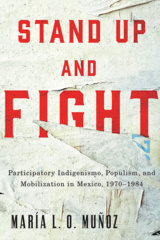 Stand Up and Fight
Participatory Indigenismo, Populism, and Mobilization in Mexico, 1970–1984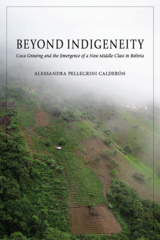 Beyond Indigeneity
Coca Growing and the Emergence of a New Middle Class in Bolivia
Brazil's Long Revolution
Radical Achievements of the Landless Workers Movement
‹
›
Find what you're looking for...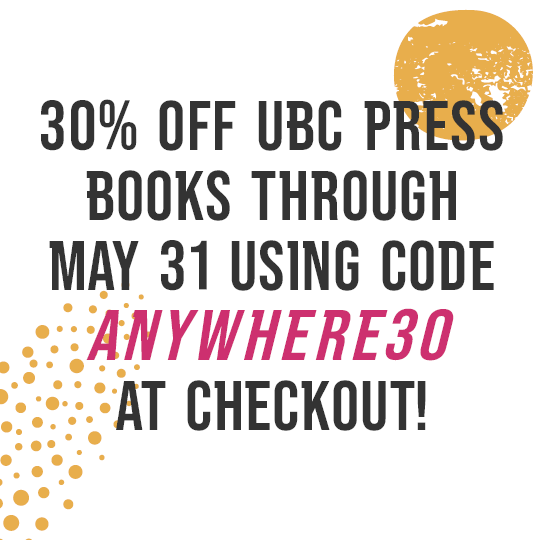 Stay Informed
Receive the latest UBC Press news, including events, catalogues, and announcements.
Publishers Represented
UBC Press is the Canadian agent for several international publishers. Visit our
Publishers Represented
page to learn more.