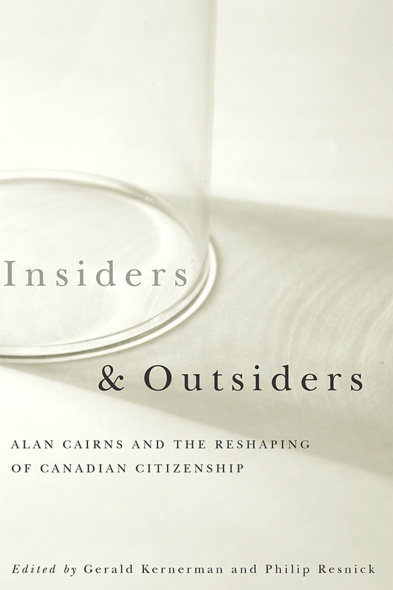 14 b&w figures and tables
Insiders and Outsiders
Alan Cairns and the Reshaping of Canadian Citizenship
Insiders and Outsiders celebrates the work of Alan Cairns, one of the most influential Canadian social scientists of the contemporary period. Few scholars have helped shape so many key debates in such a wide range of topics in Canadian politics, from the electoral system and federalism, to constitutional and Charter politics, to questions of Aboriginal citizenship.
This volume contains engaging and critical analyses of Cairns' contributions by a diverse group of scholars -- political scientists, legal scholars, historians, and policymakers, many of them leaders in their own fields. It includes assessments of his role as a public intellectual, his interpretation of Canada's electoral system, his views on federalism and on Canadian unity, his approach to Aboriginal/non-Aboriginal relations, and his writings on citizenship and diversity. The book will be of particular interest to students and scholars of Canadian politics, history, and society, especially those examining ssues such as the Charter of Rights, Aboriginal politics, federalism, multiculturalism, political institutions, and political change. It should also be of interest to a larger public that follows the Canadian political scene, and that shares Cairns' concerns with broad questions of citizenship, diversity, and national unity.
Gerald Kernerman is Assistant Professor in the Department of Canadian Studies at Wilfrid Laurier University. Philip Resnick is Professor in the Department of Political Science at the University of British Columbia.
Acknowledgments
1 Introduction / Gerald Kernerman and Philip Resnick
Part 1: Methods and Approaches
2 Alan Cairns: Public Intellectual / John Meisel
3 The Political Scientist as Hedgefox: Key Themes in Cairns' Approach to Institutions / Leslie A. Pal
Part 2: Citizen-Shaping Institutions
The Electoral System
4 Early Warning, No Response: Alan Cairns and Electoral Reform / Roger Gibbins
5 The Electoral System and the Party System Revisited / Richard Johnston
The Institutions of Canadian Federalism
6 The Legacy of the Privy Council in Canadian Federalism / Peter W. Hogg
7 Unnatural Loyalties or Naïve Collaborationists? The Governments and Citizens of Canadian Federalism / Fred Cutler and Matthew Mendelsohn
8 Institutions, Citizenship, and Federalism: Contrasting Models of Redistribution in the Twenty-First Century / Robert G. Finbow
The Charter of Rights and Freedoms
9 Some Implications of the Embedded State in Canada / Barry Cooper
10 Morton and Knopff's The Charter Revolution and the Court Party: A Legal Critique / Robin Elliot
11 The Politics of Honourable Constitutional Inclusion and the Citizens' Constitution Theory / Matt James
12 Charters and Constitution Making: Comparing the Canadian Charter of Rights and Freedoms and the European Charter of Fundamental Rights / John E. Fossum
Part 3: Citizenship, Diversity, and Unity Quebec and Canadian Unity
13 The Anatomy of Cairns' Constitutional Criticism: French Canadians, Quebec, and the Canadian Constitution / Ramsay Cook
14 Alan C. Cairns on Canadians' Right to Their Country / Stéphane Dion
15 Plan C? Alan Cairns and English Canada Confront the Challenge of Quebec Sovereignty / Reg Whitaker
16 Canada's Mismatching Federations / Jean Laponce
Aboriginal/Non-Aboriginal Relations
17 Belonging in the New World: Imperialism, Property, and Citizenship / Frances Abele
18 Toward Conceptual Precision: Citizenship and Rightsm Talk for Aboriginal Canadians / Joyce A. Green
19 Parallel or Embedded? Aboriginal Self-Government and the Changing Nature of Citizenship in Canada / Marc Hanvelt and Martin Papillon
20 First Nations, Citizenship, and Democratic Reform / Kathy L. Brock
Diversity and Unity
21 Citizenship in a Multinational Democracy / Peter H. Russell
22 Citizenship Complexities in Canada and Australia: A Challenge for the Hedgefox / Brian Galligan
23 Of Cairns and Cages? Identity, Democracy, and Alan Cairns / Alexandra Dobrowolsky and Richard F. Devlin
24 Multiculturalism, Gender, and Social Cohesion: Reflections on Intersectionality and Urban Citizenship in Canada / Caroline Andrew
Conclusion
25 My Academic Career: The Pleasures and Risks of Introspection / Alan C. Cairns
Contributors
Index
Find what you're looking for...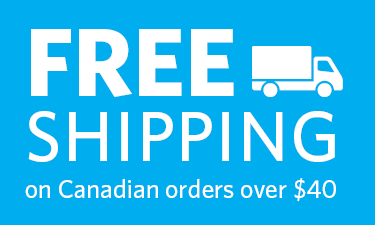 Stay Informed
Receive the latest UBC Press news, including events, catalogues, and announcements.
Publishers Represented
UBC Press is the Canadian agent for several international publishers. Visit our
Publishers Represented
page to learn more.