La Raza Cosmética
Beauty, Identity, and Settler Colonialism in Postrevolutionary Mexico
The University of Arizona Press
In the decades following the Mexican Revolution, nation builders, artists, and intellectuals manufactured ideologies that continue to give shape to popular understandings of indigeneity and mestizaje today. Postrevolutionary identity tropes emerged as part of broader efforts to reunify the nation and solve pressing social concerns, including what was posited in the racist rhetoric of the time as the "Indian problem." Through a complex alchemy of appropriation and erasure, indigeneity was idealized as a relic of the past while mestizaje was positioned as the race of the future. This period of identity formation coincided with a boom in technology that introduced a sudden proliferation of images on the streets and in homes: there were more photographs in newspapers, movie houses cropped up across the country, and printing houses mass-produced calendar art and postcards. La Raza Cosmética traces postrevolutionary identity ideals and debates as they were dispersed to the greater public through emerging visual culture.

Critically examining beauty pageants, cinema, tourism propaganda, photography, murals, and more, Natasha Varner shows how postrevolutionary understandings of mexicanidad were fundamentally structured by legacies of colonialism, as well as shifting ideas about race, place, and gender. This interdisciplinary study smartly weaves together cultural history, Indigenous and settler colonial studies, film and popular culture analysis, and environmental and urban history. It also traces a range of Indigenous interventions in order to disrupt top-down understandings of national identity construction and to "people" this history with voices that have all too often been entirely ignored.
Natasha Varner's La Raza Cosmética is an important, original study on the intricacies of white supremacist ideology articulated through mestizaje in Mexico from the 1920s through the 1940s. Its nuanced decolonial theoretical approach offers a lucid critique that illuminates how settler colonial policies operate not only in Mexico but across the Americas.'—Emil Keme, University of North Carolina at Chapel Hill

'Varner does a remarkable job of tracing how postrevolutionary Mexico constructed racial and gendered hierarchies of indigeneity that led to Indigenous erasure. By highlighting Indigenous women's active participation in the beauty pageants, films, and tourism campaigns that formed part of this racial project, Varner illuminates these women's efforts to contest the idealized narratives of indigenismo and mestizaje.'—Bianet Castellanos, co-editor of Detours: Travel and the Ethics of Research in the Global South

'Natasha Varner's book insightfully traces how nationalists used the female Indigenous body to construct settler colonialism in postrevolutionary Mexico. In the process, it creatively bridges Indigenous studies in the United States and Latin America.'—Rick A. López, author of Crafting Mexico: Intellectuals, Artisans and the State After the Revolution

'Placing the visual politics of beauty at the center of a wide-ranging analysis, La Raza Cosmética reminds us that the racial politics and modernist designs of settler colonial nationalism depend on the presence of Indigenous women—and, in Mexico, of their simultaneous displacement by the logic of mestizaje. Drawing together subtle cultural interpretation, rich historical context, and deft theoretical insight, Natasha Varner has crafted a powerful and compelling narrative, one not to be missed.'—Philip J. Deloria, author of Becoming Mary Sully: Toward an American Indian Abstract
Natasha Varner, PhD, is a writer and historian whose work focuses on race, identity, and settler colonialism in Mexico and the United States. She is the recipient of the 2017 Lewis Hanke postdoctoral research award presented by the Conference on Latin American History. In addition to traditional academic pursuits, she is a public scholar who has written for Public Radio International and Jacobin, among other outlets.
List of Illustrations
Acknowledgments
Introduction
1. La reina de la raza: The Making of the India Bonita
2. La Flor más Bella del Ejido: Springtime Maidens, Invented Tradition, and Making a "Modern" Mexico City
3. Cine folclórico: From Racial Fantasy to Cinematic Spectacle
4. Virgén Xochimilco: Pure Women and Waters in Mexico City's Suburban South
5. Doña Luz Jiménez: "The Most Painted Woman in All of Mexico"
Conclusion
Notes
Bibliography
Index
Find what you're looking for...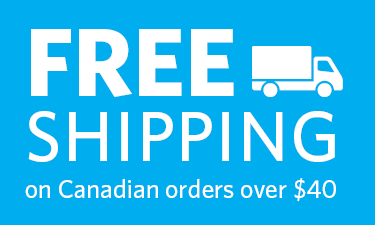 Publishers Represented
UBC Press is the Canadian agent for several international publishers. Visit our
Publishers Represented
page to learn more.