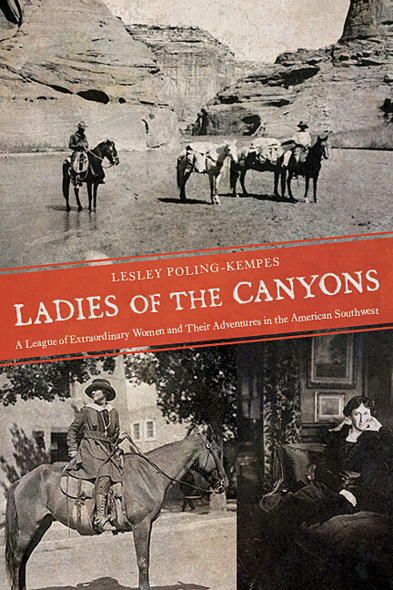 Ladies of the Canyons
A League of Extraordinary Women and Their Adventures in the American Southwest
The University of Arizona Press
Ladies of the Canyons is the true story of remarkable women who left the security and comforts of genteel Victorian society and journeyed to the American Southwest in search of a wider view of themselves and their world.

Educated, restless, and inquisitive, Natalie Curtis, Carol Stanley, Alice Klauber, and Mary Cabot Wheelwright were plucky, intrepid women whose lives were transformed in the first decades of the twentieth century by the people and the landscape of the American Southwest. Part of an influential circle of women that included Louisa Wade Wetherill, Alice Corbin Henderson, Mabel Dodge Luhan, Mary Austin, and Willa Cather, these ladies imagined and created a new home territory, a new society, and a new identity for themselves and for the women who would follow them.

Their adventures were shared with the likes of Theodore Roosevelt and Robert Henri, Edgar Hewett and Charles Lummis, Chief Tawakwaptiwa of the Hopi, and Hostiin Klah of the Navajo. Their journeys took them to Monument Valley and Rainbow Bridge, into Canyon de Chelly, and across the high mesas of the Hopi, down through the Grand Canyon, and over the red desert of the Four Corners, to the pueblos along the Rio Grande and the villages in the mountains between Santa Fe and Taos.

Although their stories converge in the outback of the American Southwest, the saga of Ladies of the Canyons is also the tale of Boston's Brahmins, the Greenwich Village avant-garde, the birth of American modern art, and Santa Fe's art and literary colony.

Ladies of the Canyons is the story of New Women stepping boldly into the New World of inconspicuous success, ambitious failure, and the personal challenges experienced by women and men during the emergence of the Modern Age.
'Poling-Kempes has done an admirable job scouring archives for these women, who have been largely left out of the historical record of the West. It's a kind of prequel to our common history of the Southwest, peopled by women with long skirts and cinched waists in the desert heat, riding cowboy style, trying to do right by the land they all loved.'—Los Angeles Times
 
'The members of [Poling-Kempes's] 'league of extraordinary women' come together in the Southwest much like the members of television's A-Team assemble for their maverick adventures.'—Western Historical Quarterly
 
'I just plain love these women. I want to go riding with them; I want to learn from them; I want to sit under the stars with them for just one night—please?'—Houston Chronicle
 
'Both enjoyable and edifying.'—Library Journal
 
'Weaving individual threads into a larger picture, Poling-Kempes has created a narrative tapestry relevant to readers everywhere.'—Story Circle Book Reviews
 
'Drawing on a wide range of primary and secondary sources, Poling-Kempes takes the reader on a fascinating journey along-side these pioneer women who traveled rough on the trail, witnessed ceremonies and gatherings never seen before by Anglos, hobnobbed with politicians and tribal chiefs, built businesses, made art, fell in and out of love, and recognized every day that what they were doing was extraordinary.'—New Mexico Magazine
 
'Poling-Kempes is an experienced writer of both history and fiction, and deftly weaves a clear and engaging narrative.'—Journal of Arizona History
 
'An excellent overview of the lives of some really remarkable women, interweaving how they came to value the desert landscape.'—Desert Tracks
 
'This book fills an important niche in the history of the Southwest.'—New Mexico Historical Review
 
'Ladies of the Canyons shows the way in which O'Keefe and others were just the latest in a tradition of audacious women who carved a well-traveled path of freedom and challenge.'—Bookslut
 
'Lesley Poling-Kempes captures readers with her captivating combination of storytelling, analysis, and cultural contexts. Her capsule biographies of a coterie of energetic, courageous women will appeal to everyone.'—Richard W. Etulain, author of Lincoln and Oregon Country Politics in the Civil War Era
 
'Poling-Kempes weaves together remarkable tales of remarkable individuals and introduces a star-studded cast of friends, colleagues, artists, writers, musicians, a president, cowboys, and Indians.'—Christine Mather, author of Santa Fe Style
 
'Poling-Kempes's lively prose brings to life a chain of unconventional women who fell in love with the American Southwest. The author reconstructs the remarkable careers of the women who were the first 'New Women' of the Southwest long before Mabel Dodge Luhan and Georgia O'Keeffe arrived on the New Mexican scene.'—Carolyn Brucken, Curator of Western Women's History, Autry National Center of the American West
 
'We've long been told, boringly, emphatically, that the American West was 'won' by men, that it was essentially a male saga. Even from the beginning, everyone who had anything to do with it always knew this 'take' on western history was, at best, only half true. What has been generally lacking is great narratives about great western women, but here, in this fine, vivid volume, we have just such a tale. Part Willa Cather, part Thelma and Louise, here is a story of heroines, of mischief-makers and epic-builders, told by a writer who knows and loves the grand landscapes on which these larger-than-life women left their indelible mark.'—Hampton Sides, author of Blood and Thunder: The Epic Story of Kit Carson and the Conquest of the American West and In the Kingdom of Ice: The Grand and Terrible Polar Voyage of the USS Jeannette
Lesley Poling-Kempes is the author of many books about the American Southwest including Bone Horses, winner of the WILLA Literary Award in Contemporary Fiction and the Tony Hillerman Award for Best Fiction. Her nonfiction books include Ghost Ranch, Valley of Shining Stone: The Story of Abiquiu, and The Harvey Girls: Women Who Opened the West. She lives in Abiquiu, New Mexico.
Prologue: Ladies of the Canyons
Chapter 1. Imperfectly Independent
Chapter 2. Land of Ineffable Light and Sudden Shadow
Chapter 3. Capturing the Wind
Chapter 4. The Indians' Book
Chapter 5. "Time and the World"
Chapter 6. Secrets and Dualities
Chapter 7. Creating a Brave New World
Chapter 8. Desert Euphoria
Chapter 9. Walpi Rendezvous
Chapter 10. "A Fine Woman to Be Out With"
Chapter 11. The City Different
Chapter 12. Remarkable Time, Remarkable Place
Chapter 13. A Rare Thing: Becoming Oneself
Chapter 14. "A Country of Things in Light"
Chapter 15. Death in Paris
Chapter 16. City of Ladies
Chapter 17. New Women of the Rio Grande
Chapter 18. "Roughneck and Low-Brow"
Chapter 19. Everything and Nothing
Afterword: Something of the Spirit
Acknowledgments
Abbreviations
Notes
Selected Bibliography
Illustration Credits
Index
Related Titles
Valley of Shining Stone
The Story of Abiquiu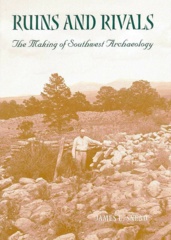 Ruins and Rivals
The Making of Southwest Archaeology
A Marriage Out West
Theresa and Frank Russell's Explorations in Arizona, 1900–1903
Letters from Wupatki
By Courtney Reeder Jones Edited by Lisa Rappoport
Nobody Rich or Famous
A Family Memoir
‹
›
Find what you're looking for...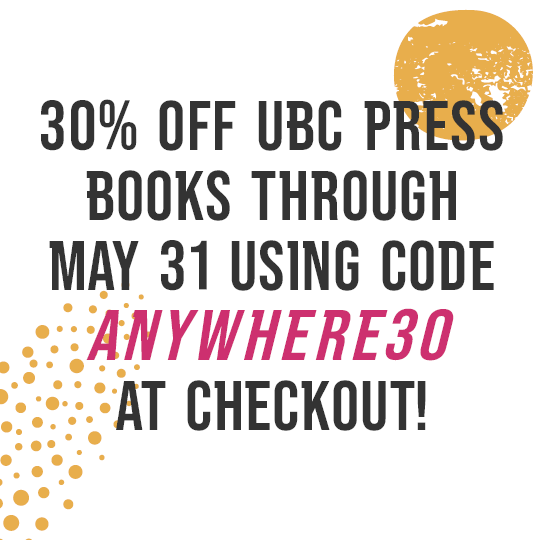 Stay Informed
Receive the latest UBC Press news, including events, catalogues, and announcements.
Publishers Represented
UBC Press is the Canadian agent for several international publishers. Visit our
Publishers Represented
page to learn more.