Learning from the Lived Experiences of Graduate Student Writers
Utah State University Press
Learning from the Lived Experiences of Graduate Student Writers is a timely resource for understanding and resolving some of the issues graduate students face, particularly as higher education begins to pay more critical attention to graduate student success. Offering diverse approaches for assisting this demographic, the book bridges the gap between theory and practice through structured examination of graduate students' narratives about their development as writers, as well as researched approaches for enabling these students to cultivate their craft.
The first half of the book showcases the voices of graduate student writers themselves, who describe their experiences with graduate school literacy through various social issues like mentorship, access, writing in communities, and belonging in academic programs. Their narratives illuminate how systemic issues significantly affect graduate students from historically oppressed groups. The second half accompanies these stories with proposed solutions informed by empirical findings that provide evidence for new practices and programming for graduate student writers.
Learning from the Lived Experiences of Graduate Student Writers values student experience as an integral part of designing approaches that promote epistemic justice. This text provides a fresh, comprehensive, and essential perspective on graduate writing and communication support that will be useful to administrators and faculty across a range of disciplines and institutional contexts.
 
Contributors: Noro Andriamanalina, LaKela Atkinson, Daniel V. Bommarito, Elizabeth Brown, Rachael Cayley, Amanda E. Cuellar, Kirsten T. Edwards, Wonderful Faison, Amy Fenstermaker, Jennifer Friend, Beth Godbee, Hope Jackson, Karen Keaton Jackson, Haadi Jafarian, Alexandria Lockett, Shannon Madden, Kendra L. Mitchell, Michelle M. Paquette, Shelley Rodrigo, Julia Romberger, Lisa Russell-Pinson, Jennifer Salvo-Eaton, Richard Sévère, Cecilia D. Shelton, Pamela Strong Simmons, Jasmine Kar Tang, Anna K. Willow Treviño, Maurice Wilson, Anne Zanzucchi
'Madden, Eodice, Edwards, and Lockett curate an important and necessary collection on inclusion and diversity in graduate education. Readers will be compelled to examine how their current beliefs and practices impact students from historically marginalized groups and to reconsider what it means to support graduate writers.'
—Nathalie Singh-Corcoran, West Virginia University

'This book fills a glaring gap in our scholarship on graduate writing support and graduate education at large, a gap where students tell it like it is. Listening emotionally to the often shocking and yet relatable experiences and reflections of graduate students, to the hegemony-disrupting perspectives and courageous demands for action made by graduate students and my fellow advocates for them, I realized, for instance, why arguments for 'universal design' or 'mainstreaming' feel offensive. The book not only issues wake-up calls about the status quo of the colonial, hegemonic, unjust, insensitive, and complacent culture of graduate education. It also builds new foundations upon which we may begin to act and effect institutional change—foundations of epistemic justice, of acknowledgment of trauma, feminist co-mentoring, decolonial action, and fostering of agency and voice of graduate students. For scholars, mentors, and academic leaders alike, this book is a refreshing must-read.'
—Shyam Sharma, Stony Brook University
 
'This important collection makes a definitive contribution to our field's knowledge about graduate student writers. Everyone who seeks to support graduate student writers should read this book.'
—Susan Lawrence, George Mason University
 
Shannon Madden holds a Ph.D. in composition, rhetoric, and literacy from the University of Oklahoma. Her coedited and coauthored work on equitable and inclusive practices for student writers has been published in Writing and Pedagogy, Praxis: A Writing Center Journal, Computers and Composition, and Kairos Praxis Wiki.
 
Michele Eodice is the Senior Writing Fellow in the Center for Faculty Excellence at the University of Oklahoma. She is a coauthor of The Meaningful Writing Project, Working with Faculty Writers, The Everyday Writing Center, and (First Person)².
 
Kirsten T. Edwards is the Linda Clarke Anderson Presidential Professor and associate department chair of Educational Leadership and Policy Studies, as well as core affiliate faculty for African and African American Studies, Women's and Gender Studies, and the Center for Social Justice at the University of Oklahoma.
 
Alexandria Lockett is assistant professor of English at Spelman College. She publishes about the technological politics of race, surveillance, and access. Her work has appeared in Composition Studies, Enculturation, and Praxis, as well as in several chapters in edited collections.
 
Find what you're looking for...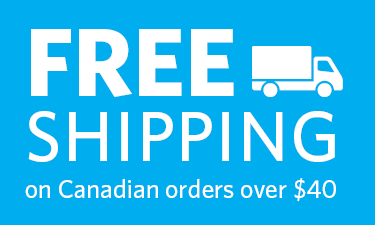 Stay Informed
Receive the latest UBC Press news, including events, catalogues, and announcements.
Publishers Represented
UBC Press is the Canadian agent for several international publishers. Visit our
Publishers Represented
page to learn more.