Moving Toward Justice
Legal Traditions and Aboriginal Justice
UBC Press
, Purich Publishing
The struggle to reform Canada's justice system is nothing short of a cry for justice itself, and the response to this cry is too slow and too narrow. The essays collected in Moving Toward Justice include analyses of the challenges of legal pluralism, restorative justice, gender and race in sentencing, notions of community, and reconciliation in Aboriginal justice. Part I of the book examines the legal and political context for Aboriginal justice, theories of law and the constitution, as well as theories of development and administration that compel much broader initiatives of Aboriginal self-government.
Part II examines specific initiatives and the problems some of them have created. Justice reform is complex and controversial. The challenges increase when the context for reform includes the search for greater safety and security in Aboriginal communities, recognition of cultural integrity, and the need to promote inter-societal respect.
This book aims to underscore the urgent need for Aboriginal justice reform, to suggest the outlines of the constitutional and administrative changes that will allow reform to occur, and to explore a series of specific issues that have arisen from reforms already made. It is a book for scholars, policy makers, and all those interested in or working with justice issues.
John Whyte is the Law Foundation of Saskatchewan Professor of Law at the University of Saskatchewan. He has held academic appointments at a number of Canadian universities including Queen's University, where he also served as Dean of Law, the University of Toronto, York University, and the University of British Columbia. Until recently he was a Senior Policy Fellow at the Saskatchewan Institute of Public Policy. He has edited and co-edited numerous books and is a co-author of Canada... Notwithstanding.
Contributors:
Martin Blanchard is Coordinator and Assistant Director of the Centre for Research on Ethics at the University of Montreal (CREUM). He holds a Ph.D. in Philosophy from the University of Montreal and Paris IV-Sorbonne, where he studied different variants of the politics of recognition, in particular in the work of the German philosopher and sociologist Jürgen Habermas. His area of research includes deliberative democracy, advocacy groups, pragmatic ethics, politics of recognition, Aboriginal claims, philosophy of identity, philosophy of language, and moral and political philosophy.
Angela Cameron is a Ph.D. candidate at the Faculty of Law at the University of Victoria. She is an SSHRC Doctoral Fellow, and a University of Victoria President's Research Scholar. Her doctoral work examines the safety and utility of restorative justice in cases of domestic violence. Her other research areas include criminal law, property law, family law, socio-legal methods, legal theory, and feminist approaches to law. She is a Research Associate at the FREDA Centre for Research on Violence against Women and Children at Simon Fraser University.
Margot Hurlbert is an Assistant Professor in the Department of Justice Studies and the Department of Sociology and Social Studies at the University of Regina. Margot graduated from the University of Regina with a B. Admin, and Osgoode Hall Law School with an LL.B. and finally an LL.M. in constitutional law after working for 12 years in private practice and seven years as the Assistant General Counsel for SaskPower.
Stephanie Irlbacher-Fox is a lifelong NWT resident and for the past decade she has worked as a political advisor, researcher, and consultant to Indigenous organizations on self-government negotiations and implementation, NWT devolution, and related community-development processes. Stephanie is the principal of Fox Consulting. She holds a Ph.D. from Cambridge University, and is a Research Associate of the Canadian Circumpolar Institute and the Steffanson Arctic Institute, Iceland. She is the author of Finding Dahshaa: Self-Government, Social Suffering, and Aboriginal Policy in Canada (UBC Press, 2009). Stephanie lives in Yellowknife with her spouse Andrew and their two sons.
Thomas Isaac holds a B.A., M.A., LL.B., and LL.M., and is a Partner at McCarthy Tétrault LLP, Vancouver, BC. Mr. Isaac is a nationally recognized authority in Aboriginal law and has published numerous books and many
articles in the area, including Aboriginal Law: Commentary and Analysis (4th ed.). His published works have been cited with approval by numerous Canadian courts including the Supreme Court of Canada and the Federal Court of Appeal. He has appeared before the Supreme Court of Canada, the British Columbia Court of Appeal and other courts on Aboriginal legal matters. His practice is solely focussed on providing Aboriginal and constitutional legal advice to businesses and governments across Canada. He is a former Chief Treaty Negotiator for the Government of British Columbia and prior to that was Assistant Deputy Minister for the Government of the Northwest Territories responsible for establishing Nunavut. He has taught Aboriginal, constitutional, and business law at a number of universities across Canada and is a member of the bars of Alberta, British Columbia, Northwest Territories, and Nunavut.
Winifred Kamau holds a Ph.D. from Osgoode Hall Law School, York University, Toronto, as well as LL.B. and LL.M. degrees from the University of Nairobi, Kenya. She is currently a Lecturer at the School of Law, University
of Nairobi. She is also an Advocate of the High Court of Kenya and has practiced in various law firms in that country. Her research interests include alternative dispute resolution, cross-cultural conflict resolution, traditional and non-state justice systems, and gender and human rights.
John McKenzie a registered Professional Electrical Engineer, has an MBA in finance, and is a graduate of the Richard Ivey School of Business Executive program. John is also a sessional instructor at the University of Regina, Faculty of Business Administration, in Policy and Strategy, and International Comparative Industrial Relations. John's current position at SaskPower is Manager of Strategic Corporate Development, where he has had the opportunity to explore Aboriginal history, culture, and strategic issues.
Dwight Newman is an Assistant Professor in the University of Saskatchewan, College of Law, where he teaches constitutional law, international criminal law, and a seminar course on Theorizing Aboriginal Rights. He completed
his undergraduate degree at the University of Regina and his law degree at the University of Saskatchewan. He subsequently served as a law clerk to Chief Justice Lamer and Justice LeBel at the Supreme Court of Canada; he has also worked for the Canadian government and for human rights organizations in China and South Africa. He is a member of the Ontario bar. He most recently completed graduate work and his doctorate in legal theory at Oxford University in 2005, where he studied as a Rhodes Scholar and a SSHRC Doctoral Fellow. In his doctoral thesis, he sought to develop a theoretical account of collective rights. In his ongoing research, Professor Newman has recently commenced a three-year SSHRC Standard Research Grant program on Theorizing Aboriginal Rights. Newman is the author of The Duty to Consult: New Relationships with Aboriginal Peoples (Purich Publishing, 2009) and Revisiting the Duty to Consult Aboriginal Peoples (Purich Publishing, 2014).
Tony Penikett is the author of Reconciliation: First Nations Treaty Making in British Columbia, published by Douglas & McIntyre in 2006. Currently a Vancouver-based mediator and negotiator, Penikett was Deputy Minister of Negotiations and, later, Labour for the BC government. His 20-year political career included 18 years in the Yukon Legislative Assembly.
Bill Rafoss is the chief investigating officer at the Saskatchewan Human Rights Commission, a position he has held for more than 20 years. Bill's chapter was the subject of his M.A. thesis in Political Studies, which he defended
in 2005 at the University of Saskatchewan. He has presented on the topic of the intersection of Aboriginal rights and human rights at numerous conferences including the "First Nations, First Thoughts" conference in Edinburgh,
Scotland. Bill worked previously for the Saskatchewan Legal Aid Plan and in the NGO sector. Under Bill's leadership, the Saskatchewan Human Rights Commission began using Aboriginal elders to resolve some human rights complaints.
Merilee Rasmussen is a lawyer in private practice in Saskatchewan where she has worked for many years, both on behalf of First Nations and on behalf of the Government of Saskatchewan regarding issues of Aboriginal and treaty rights. She has a B.A. and M.A. in political science from the University of Regina. Her M.A. thesis, Democracy and the Saskatchewan Legislature (1995) was awarded the Governor General's gold medal. She also has an LL.B. and LL.M. from the University of Saskatchewan. Her LL.M. thesis Prairie First Nations and Provinces: Is there a Fiduciary Relationship that gives rise to Fiduciary Obligations? (2001) addresses the fiduciary obligations of the provincial Crown to prairie First Nations. As legislative counsel and law clerk for the Saskatchewan Legislature from 1976 to 1988, the author is also familiar with the legislative process and the management of legislative information. She is chair of the Law Reform Commission of Saskatchewan and is personally involved in the Commission's work with the Uniform Law Conference of Canada in extending its Commercial Law Strategy to Aboriginal jurisdiction.
Brian Slattery is a Professor of Law at Osgoode Hall Law School, York University, Toronto. He has numerous publications dealing with Aboriginal and treaty rights and the history of Indigenous relations with the Crown. In other scholarly work, he has explored the philosophical foundations of human rights and the continuing vitality of the natural law tradition. He was elected to the Royal Society of Canada in 1995 for his contributions to the development of the law relating to Aboriginal rights.
Barbara Tomporowski is a Senior Policy Analyst with the Ministry of Justice. Her work focuses on Aboriginal justice and restorative justice projects. She co-chairs the Federal-Provincial-Territorial Working Group on Restorative Justice, and helped develop the provincial Action Plan responding to the recommendations of the Commission on First Nations and Métis Peoples and Justice Reform. She teaches as a sessional lecturer with the School of Justice Studies at the University of Regina.
Foreword / Tony Penikett
Introduction / John D. Whyte
The Constitutional Context
1. The Generative Structure of Aboriginal Rights / Brian Slattery
2. Honouring the Treaty Acknowledgment of First Nations Self-Government: Achieving Justice through Self-Determination / Merrilee Rasmussen
Conceptualizing Aboriginal Rights
3. Looking Ahead: A Pragmatic Outlook on Aboriginal Self-Rule / Martin Blanchard
4. Reconciliation: Legal Conception(s) and Faces of Justice / Dwight G. Newman
Sovereignty and Development
5. Striking a Balance: The Rights of Aboriginal Peoples and the Rule of Law in Canada / Thomas Isaac
6. Developmental and Legal Perspectives on Aboriginal Justice Administration / John D. Whyte
Effective Aboriginal Authority
7. Justice Authorities in Self-Government Agreements: The Importance of Conditions and Mechanisms of Implementation and Making Structural Changes in Criminal Justice / Stephanie Irlbacher-Fox
8. The Criminal Justice System and Aboriginal People / Margot Hurlbert and John McKenzie
Aboriginal Women and Criminal Justice
9. R. v. Gladue: Sentencing and the Gendered Impacts of Colonialism / Angela Cameron
Making Restorative Justice Work
10. The Impact of Reporting Requirements on Restorative Justice Agencies: Implications for Self-Determination / Barbara Tomporowski
The Charter of Rights in Aboriginal Government
11. First Nations and the Charter of Rights / Bill Rafoss
12. Indigenous and State Justice Systems in Kenya: Toward A Realization of Justice / Winifred Kamau
Notes
Contributors
Index
Find what you're looking for...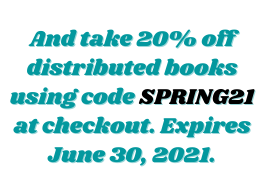 Publishers Represented
UBC Press is the Canadian agent for several international publishers. Visit our
Publishers Represented
page to learn more.