34 b&w illustrations, 20 tables
New Perspectives on Mimbres Archaeology
Three Millennia of Human Occupation in the North American Southwest
The University of Arizona Press
In the early 1970s, understanding of the Mimbres region as a whole was in its infancy. In the following decades, thanks to dedicated work by enterprising archaeologists and nonprofit organizations, our understanding of the Mimbres region has become more complex, nuanced, and rich.

New Perspectives on Mimbres Archaeology brings together these experts in a single volume for the first time. The contributors discuss current knowledge of the people who lived in the Mimbres region of the southwestern United States and how our knowledge has changed since the Mimbres Foundation, directed by Steven A. LeBlanc, began the first modern archaeological investigations in the region. Many of these authors have spent decades conducting the fieldwork that has allowed for a broader understanding of Mimbres society.

Focusing on a variety of important research topics of interest to archaeologists—including the social contexts of people and communities, the role of ritual and ideology in Mimbres society, evidence of continuities and cultural change through time, and the varying impacts of external influences throughout the region—New Perspectives on Mimbres Archaeology presents recent data on and interpretations of the entire pre-Hispanic sequence of occupation. Additional contributions include a history of nonprofit archaeology by William H. Doelle and a concluding chapter by Steven A. LeBlanc reflecting on his decades-long work in Mimbres archaeology and outlining important areas for the next wave of research.
 
This is an excellently synthesized and invaluable book for understanding the current knowledge, information, and data regarding the Mimbres culture of the American Southwest.'—Fumi Arakawa, Department of Anthropology, New Mexico State University
Barbara J. Roth is a professor in the Department of Anthropology at the University of Nevada, Las Vegas.

Patricia A. Gilman is a professor emerita in the Department of Anthropology at the University of Oklahoma.

Roger Anyon is an archaeologist with the Pima County (Arizona) Office of Sustainability and Conservation, where he has worked since 2001.
Introduction: New Perspectives on Mimbres Archaeology
Barbara J. Roth, Patricia A. Gilman, and Roger Anyon
1. First Farmers of the Mimbres Region
Christopher A. Turnbow, John R. Roney, and Robert J. Hard
2. Changing Perspectives on Pithouse Period Occupations in the Mimbres Region
Roger Anyon and Barbara J. Roth
3. Making the Transition: Using New Data to Reassess the Mimbres Pithouse-to-Pueblo Period
Jakob W. Sedig, Stephen H. Lekson, and Barbara J. Roth
4. Mimbres Classic Period Architecture, Ceramics, and Religion: Maintaining Social Cohesion in the Face of Social Diversity
Patricia A. Gilman, Darrell Creel, and Thomas E. Gruber
5. Small Pueblo Sites of the Mimbres Classic Period: New Views and Interpretations
Robert J. Stokes, Aaron R. Woods, and Elizabeth Toney
6. Mimbres Pottery: New Perspectives on Production and Distribution
Darrell Creel and Robert J. Speakman
7. Mimbres Pottery Designs in Their Social Contexts
Michelle Hegmon, James R. McGrath, F. Michael O'Hara III, and Will G. Russell
8. Variability in Mimbres Food and Food Procurement
Karen Gust Schollmeyer, Michael W. Diehl, and Jonathan A. Sandor
9. Continuity and Change in the Eastern Mimbres Area After A.D. 1130
Karen Gust Schollmeyer, Margaret C. Nelson, and Michelle Hegmon
10. Continuity and Change in the Early Postclassic (A.D. 1130 to 1300) in the Mimbres Valley
Kathryn Putsavage and Matthew Taliaferro
11. Connectivity of Social Change in Mimbres and Points South
Ben A. Nelson and Paul E. Minnis
12. The Mimbres Foundation in the History of Nonprofit Archaeology
William H. Doelle
13. Thoughts on Mimbres Archaeology
Steven A. LeBlanc

Contributors
Index
Find what you're looking for...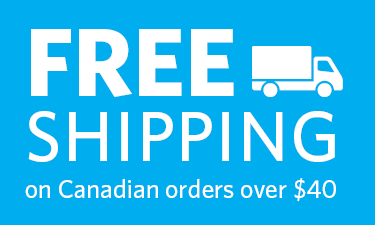 Stay Informed
Receive the latest UBC Press news, including events, catalogues, and announcements.
Publishers Represented
UBC Press is the Canadian agent for several international publishers. Visit our
Publishers Represented
page to learn more.