$113.00

Back Order
Ships in 4-6 weeks.
GO TO CART
No Color Is My Kind
Eldrewey Stearns and the Desegregation of Houston
University of Texas Press
In 1959, a Black man named Eldrewey Stearns was beaten by Houston police after being stopped for a traffic violation. He was not the first to suffer such brutality, but the incident sparked Stearns's conscience and six months later he was leading the first sit-in west of the Mississippi River. No Color Is My Kind, first published in 1997, introduced readers to Stearns, including his work as a civil rights leader and lawyer in Houston's desegregation movement between 1959 and 1963. This remarkable and important history, however, was nearly lost to bipolar affective disorder. Stearns was a fifty-two-year-old patient in a Galveston psychiatric hospital when Thomas Cole first met him in 1984. Over the course of a decade, Cole and Stearns slowly recovered the details of Stearns's life before his slide into mental illness, writing a story that is more relevant today than ever.
In this new edition, Cole fills in the gaps between the late 1990s and now, providing an update on the progress of civil rights in Houston and Stearns himself. He also reflects on his tumultuous and often painful collaboration with Stearns, challenging readers to be part of his journey to understand the struggles of a Black man's complex life. At once poignant, tragic, and emotionally charged, No Color Is My Kind is essential reading as the current movement for racial reconciliation gathers momentum.
This remarkable book recovers the emotions, the places, and the events that shaped one man's life—and started a major city's journey toward a racial reckoning.
This compelling story seems especially relevant now, in a time of renewed awareness of systemic racism and growing concern about deepening inequalities. It has been almost sixty years since the sit-ins changed the course of Houston's history. This book about the charismatic and troubled student leader during that critical moment reminds us of the ways in which imperfect individuals can come together to significantly advance the long march to justice.
Thomas R. Cole is the McGovern Chair and Director of the McGovern Center for Humanities and Ethics at the University of Texas Health Science Center in Houston. He is the author of several books, including The Journey of Life: A Cultural History of Aging in America, which was nominated for the Pulitzer Prize, and, most recently, Old Man Country: My Search for Meaning Among the Elders.
Preface to the New Edition
Introduction
Part One. Leader at Last

1. Launching a Movement
2. Blackout in Houston
3. Railroads, Baseball, and the Color Line
4. "I Was Going Places"

Part Two. A Boy from Galveston and San Augustine

5. Uphome
6. Rabbit Returns
7. Driving Mr. Gus

Part Three. Wandering and Return

8. "They Got Me, But They Can't Forget Me": A Mad Odyssey
9. Drew and Me: Recovering Separate Selves

Appendix: Interview Sources
Acknowledgments
Notes
References
Index
Find what you're looking for...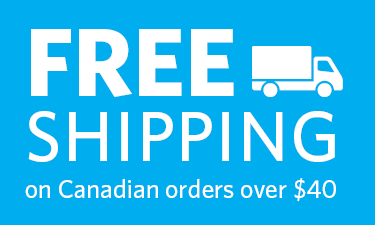 Publishers Represented
UBC Press is the Canadian agent for several international publishers. Visit our
Publishers Represented
page to learn more.