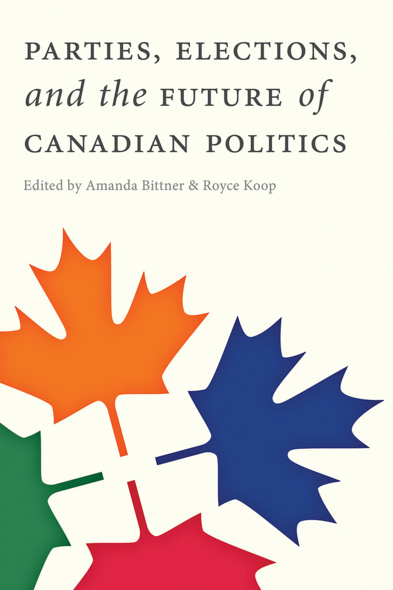 Parties, Elections, and the Future of Canadian Politics
On May 2, 2011, as Canadians watched the federal election results roll in and Stephen Harper's Conservatives achieve a majority, it appeared that we were witnessing a major shift in the political landscape. In reality, Canadian politics had been changing for quite some time. This volume provides the first account of the political upheavals of the past two decades and speculates on the future of the country's national party system. By documenting how parties and voters responded to new challenges between 1993 and 2011, this book sheds light on one of the most tumultuous periods in Canadian political history.
Parties, Elections, and the Future of Canadian Politics provides the first comprehensive account of political change in Canada over the past two decades, particularly during the 1993, 2004, and 2011 federal elections. Contributors explore the changing landscape from both historical and contemporary perspectives and speculate on the future of the national party system. They discuss how parties have evolved in response to new challenges, how elections are fought on different terms than those of the past, and how these developments and challenges have changed the way voters view political parties and elections. By doing so, they make a crucial contribution to our understanding of Canadian politics in the wake of a one of the most tumultuous periods in the country's history.
This book will be of interest to students and scholars of political studies and members of the general public interested in Canadian politics.
Awards
, Commended - The Hill Times List of Top 100 Best Books for 2013
Parties, Elections, and the Future of Canadian Politics will be welcomed by many in the political science community. Examining a diverse array of topics, the volume aims to uncover evidence of change and continuity in Canadian politics over the past quarter century. Scholars will value its many insights, as will students in courses on Canadian electoral politics and political parties.
Amanda Bittner is an associate professor in the Department of Political Science at Memorial University.
Royce Koop is an assistant professor in the Department of Political Studies at the University of Manitoba
Contributors: Blake Andrew, Kelly Blidook, Matthew Byrne, R. Kenneth Carty, William Cross, Munro Eagles, Patrick Fournier, Elizabeth Goodyear-Grant, Allison Harell, Harold Jansen, Richard Johnston, L.A. (Lisa) Lambert, J. Scott Matthews, Anthony M. Sayers, Stuart Soroka, Russell Alan Williams, Lisa Young.
Introduction: Change and Continuity in Canadian Parties and Elections / Amanda Bittner and Royce Koop
1 Has Brokerage Politics Ended? Canadian Parties in the New Century / R. Kenneth Carty
2 Candidate Recruitment in Canada: The Role of Political Parties / William Cross and Lisa Young
3 The Effects of Constantly Campaigning upon the Canadian Parliament  / Kelly Blidook and Matthew Byrne
4 Constituency and Personal Determinants of MPs' Positions on Social Conservative Issues in the 37th and 38th Canadian Parliaments / Munroe Eagles
5 City Ministers: The Local Politics of Cabinet Selection / Anthony M. Sayers
6 Women Candidates, Voters, and Legislators: A Gender Perspective on Recent Party and Electoral Politics / Elizabeth Goodyear-Grant
7 Revisiting the "Ethnic" Vote: Liberal Allegiance and Vote Choice among Racialized Minorities / Allison Harell
8 The Canadian Party System: Trends in Election Campaign Reporting, 1980-2008 / Blake Andrew, Patrick Fournier, and Stuart Soroka
9 Parties, Politics, and Redistribution: The Constitutional and Practical Challenges of Politicized Apportionment / Russell Alan Williams
10 Too Little, Too Soon: State Funding and Electoral District Associations in the Green Party of Canada / Harold Jansen and L.A. (Lisa) Lambert
11 When Partisans Are Attacked: Motivated Reasoning and the New Party System / J. Scott Matthews
12 Coping with Political Flux: The Impact of Information on Voters' Perceptions of the Political Landscape, 1988-2011 / Amanda Bittner
13 Situating the Canadian Case / Richard Johnston
14 Parties and Elections after 2011: The Fifth Canadian Party System? / Royce Koop and Amanda Bittner
Related Titles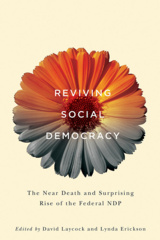 Reviving Social Democracy
The Near Death and Surprising Rise of the Federal NDP
Edited by David Laycock and Lynda Erickson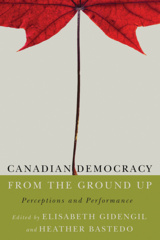 Canadian Democracy from the Ground Up
Perceptions and Performance
Edited by Elisabeth Gidengil and Heather Bastedo
The New NDP
Moderation, Modernization, and Political Marketing
Representation in Action
Canadian MPs in the Constituencies
By Royce Koop, Heather Bastedo and Kelly Blidook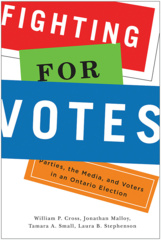 Fighting for Votes
Parties, the Media, and Voters in an Ontario Election
By William P. Cross, Jonathan Malloy, Tamara A. Small and Laura B. Stephenson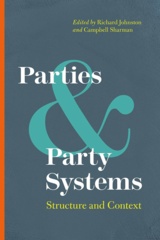 Parties and Party Systems
Structure and Context
Edited by Richard Johnston and Campbell Sharman
Lived Fictions
Unity and Exclusion in Canadian Politics
By John Grant
‹
›
Find what you're looking for...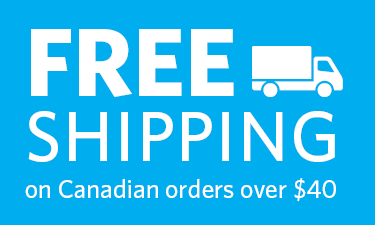 Stay Informed
Receive the latest UBC Press news, including events, catalogues, and announcements.
Publishers Represented
UBC Press is the Canadian agent for several international publishers. Visit our
Publishers Represented
page to learn more.