4 colour illustrations, 1 table
Passing the Buck
Federalism and Canadian Environmental Policy
Within Canada the renewed importance of environmental issues in recent years has given rise to legislative and regulatory initiatives by both the federal and provincial governments which, in turn, has led to increased intergovernmental conflict. Recent jurisdictional disputes over the Quebec government's James Bay hydro development, the Al-Pac pulp mill and Oldman River dam in Alberta and the Rafferty-Alameda dam in Saskatchewan, to name but a few, have led to increasingly important debate on the appropriate balance of federal and provincial roles in environmental policy.
Passing the Buck is the first in-depth study of the impact of federalism on Canadian environmental policy. The book takes a detailed look at the ongoing debate on the subject and traces the evolution of the role of the federal government in environmental policy and federal-provincial relations concerning the environment from the late 1960s to the early 1990s. The author challenges the widespread assumption that federal and provincial governments invariably compete to extend their jurisdiction. Using well-researched case studies and extensive research to support her argument, the author points out that the combination of limited public attention to the environment and strong opposition from potentially regulated interests yields significant political costs and limited political benefits. As a result, for the most part, the federal government has been content to leave environmental protection to the provinces. In effect, the federal system has allowed the federal government to pass the buck to the provinces and shirk the political challenge of environmental protection.
Of particular importance to those in environmental studies, policy planning, political science, and law, Passing the Buck makes an original contribution to the literature of Canadian federalism and environmental policy. It is timely both in light of growing awareness of environmental challenges facing Canada and its examination of how we, and other countries around the world, adapt and rearrange our political systems to cope with large-scale ecological change.
Awards
1995, Winner - K.D. Srivastava Award, UBC Press
Well-structured chapters with concise conclusions … For individuals working with environmental protection policy this book should provide a greater understanding of the process … Kathryn Harrison has proved an interesting look at the workings of federal government policy setting.
Harrison's important book should be a core holding in collections on Canadian federalism and environmental policy.
Dr. Kathryn Harrison is an Assistant Professor of Political Science at the University of British Columbia.
1 Introduction: Federalism and Environmental Policy
2 Federalism, Policy-Making, and Intergovernmental Politics
3 The Constitutional Framework: Constraints and Opportunities
4 The Emergence of Federal Involvement, 1969–72
5 The Federal Retreat, 1972–85
6 The Second Wave: The Re-emergence of the Federal Role, 1985–95
7 Conclusions
Find what you're looking for...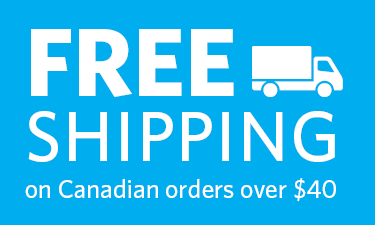 Stay Informed
Receive the latest UBC Press news, including events, catalogues, and announcements.
Publishers Represented
UBC Press is the Canadian agent for several international publishers. Visit our
Publishers Represented
page to learn more.