CA$32.95

Back Order
Ships in 2-5 weeks.
GO TO CART
SAMPLE CHAPTER
Political Marketing in Canada
Political candidates, parties, and governments worldwide are using marketing tools and concepts such as profiling, targeting, segmentation, branding, and delivery management to win elections and retain their hold on power. Are these strategies making politicians more responsive to voters' needs, or do they pose a threat to democracy? Political Marketing in Canada, the first book to ask this question of Canada, considers the consequences of political marketing in the realms of public policy, leadership, governance, and the government-citizen relationship. Through dynamic case studies that range from the resurrection of the Conservative Party, to media accounts of political marketing, to Tim Hortons as a political brand, the authors trace how political marketing is transforming the old system of brokerage politics into a new, distinctly Canadian model. Citizens are now viewed as consumer groups, while political platforms and promises have been repackaged as products aimed at targeted audiences. Whether this trend is positive or negative, the authors argue, depends on how politicians and governments carry out political marketing – and its promises – in practice. This path-breaking volume offers new research on a global phenomenon and shows how politicians and their advisers have adapted international approaches to create a unique Canadian form of political marketing.
Political Marketing in Canada introduces politicians, political parties, policy makers, and advisers and scholars in political science, marketing, and communications to an innovative new perspective on electioneering and politics.
Awards
, Commended - The Hill Times Editors' 25 Pick of Best Books for 2012
, Commended - The Hill Times List of Top 100 Best Books for 2012
The book is a collection of sophisticated, learned research into the nuts and bolts of modern campaigning, aspects too often ignored in Canadian political science, which tends to view politics through the loftier prisms of history, ideology or procedure. The editors and contributors to this volume force us to confront the reality that modern Canadian politics is as much about commercial marketing principles as it is about any of the other more intellectual and less pragmatic views of what drives our political world.
An important and innovative book, especially given that the political marketing approach has hardly been represented in the literature of Canadian politics. It will introduce Canadian political scientists to a valuable new perspective that will spark a new generation of research.
Recommended.
The first significant account of the political marketing of Canadian political parties, this book is essential reading for those in political science, marketing, and communications. Accessibly written, it will also have a wider appeal – among journalists, politicians, policy makers, and those working in think tanks.
Alex Marland is an assistant professor in the Department of Political Science at Memorial University of Newfoundland. Thierry Giasson is an associate professor in the Communication and Information Department at Université Laval. Jennifer Lees-Marshment is a senior lecturer in the Department of Political Studies at the University of Auckland.
Contributors: Lisa Birch, Patricia Cormack, Yannick Dufresne, Anna Esselment, Émilie Foster, Thierry Giasson, Elisabeth Gidengil, Royce Koop, Kirsten Kozolanka, Jennifer Lees-Marshment, Patrick Lemieux, Alex Marland, Tamara A. Small, and André Turcotte.
Part 1: The Marketplace
1 Introducing Political Marketing / Thierry Giasson, Jennifer Lees-Marshment, and Alex Marland
2 The Canadian Political Market and the Rules of the Game / Yannick Dufresne and Alex Marland
3 The Diversity of the Canadian Political Marketplace / Elisabeth Gidengil
Part 2: Political Parties and Institutions
4 Amateurs versus Professionals: The 1993 and 2006 Canadian Federal Elections / Alex Marland
5 Under New Management: Market Intelligence and the Conservative Party's Resurrection / André Turcotte
6 The Impact of Market Research on Political Decisions and Leadership: Practitioners' Perspectives / Jennifer Lees-Marshment
7 "Buyer" Beware: Pushing the Boundaries of Marketing Communications in Government / Kirsten Kozolanka
8 Market Orientation in a Minority Government: The Challenges of Product Delivery / Anna Esselment
9 Does Public Opinion Research Matter? The Marketing of Health Policy / Lisa Birch
10 Selling a Cause: Political Marketing and Interest Groups / Émilie Foster and Patrick Lemieux
Part 3: The Media and Citizens
11 As (Not) Seen on TV: News Coverage of Political Marketing in Canadian Federal Elections / Thierry Giasson
12 Are We Friends Yet? Online Relationship Marketing by Political Parties / Tamara A. Small
13 Double-Double: Branding, Tim Hortons, and the Public Sphere / Patricia Cormack
14 Marketing and Efficacy: Does Political Marketing Empower Canadians? / Royce Koop
Part 4: Conclusion
15 Challenges for Democracy / Thierry Giasson, Jennifer Lees-Marshment, and Alex Marland
Glossary
References
Index
Related Titles
Engagement Organizing
The Old Art and New Science of Winning Campaigns
By Matt Price
Brand Command
Canadian Politics and Democracy in the Age of Message Control
By Alex Marland
Political Elites in Canada
Power and Influence in Instantaneous Times
Edited by Alex Marland, Thierry Giasson, and Andrea Lawlor
‹
›
Find what you're looking for...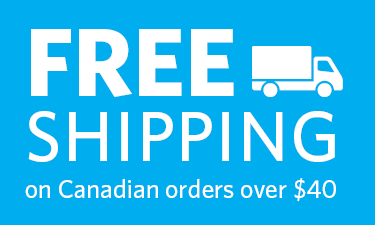 Stay Informed
Receive the latest UBC Press news, including events, catalogues, and announcements.
Publishers Represented
UBC Press is the Canadian agent for several international publishers. Visit our
Publishers Represented
page to learn more.