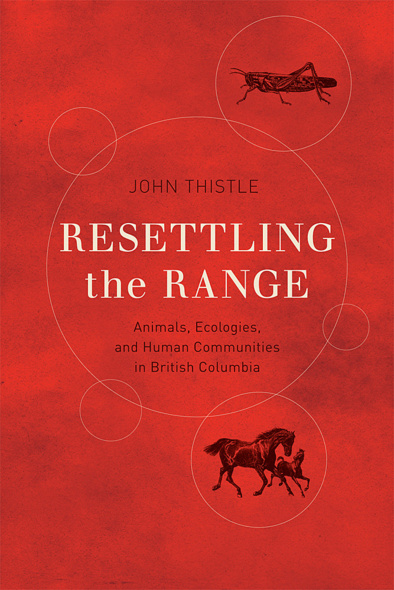 16 b&w illustrations, 3 maps, 2 tables
Resettling the Range
Animals, Ecologies, and Human Communities in British Columbia
The ranchers who resettled BC's interior in the late nineteenth and early twentieth centuries depended on grassland for their cattle, but in this they faced some unlikely competition – from grasshoppers and wild and feral horses. With the help of the government, settlers resolved to rid the range of both.
Resettling the Range explores the ecology and history of the grassland and the people who lived there by looking closely at these eradication efforts. In the claims of "range improvement" and "rational land use," author John Thistle uncovers more complicated stories of marginalization: the destruction of wild horses worked to dispossess aboriginal people and discredit their claims to land and resources, while the campaign to exterminate grasshoppers exposed long-standing class conflicts and competing versions of resettlement among immigrant ranchers.
When settlers and governments separated environmental issues from their social and ecological contexts, they not only made their problems worse in many cases, but also created new ones that no one anticipated. This unconventional history examines the implications for humans and nature alike, in the process revealing a fascinating – and troubling – chapter of BC history.
This book will be of interest to students and scholars of BC history and environmental history.
Awards
2016, Winner - Basil Stuart-Stubbs Prize for Outstanding Scholarly Book on British Columbia, UBC Library
2016, Short-listed - Roderick Haig-Brown Regional Prize, BC Book Prizes
2016, Winner - KD Srivastava Award
Layer upon layer of history and ecological change are writ large on the map of B.C. Resettling the Range is very much a story about our relationship with animals, landscapes, indigenous peoples and their pursuit of aboriginal rights. Environmental historian John Thistle has generated a necessary and thorough study of rancher settlement, the ranching industry's interactions with grasslands and the effects of ranching on First Nations peoples, most of whom were dispossessed from access to grasslands – a profound rangeland legacy that lives with us still.
Thistle writes powerfully about First Nations dispossession at the hands of ranchers and regulators. A variety of national and international forces intersect in his story, including confederation, the railway, capitalism, improvement, and efficiency … While this book will undoubtedly find a place on the shelves of environmental historians and historians of British Columbia, it is also of interest to those studying the history of science, indigenous history, and Canadian history more broadly. In placing BC's grassland ecology in conversation with interactions between First Nations and settlers, small-holders and monopolists, the province and the nation, and the nation and the world, this book represents an important contribution to the field.
Resettling the Range is clearly written, and its argument is convincingly based in archival sources and relevant secondary material. In addition to the researched narrative, this book is enhanced by an insightful foreword by renowned environmental historian Graeme Wynn and by Thistle's own excellent conclusion, which reaches beyond his central historical argument ... I thoroughly enjoyed Resettling the Range, with its penetrating insights into the capitalist view of land as commodity. Sadly, Thistle's lesson about the human readiness to use lethal options to combat non-human threats has far too many parallels elsewhere.
At a time when climate change threatens a host of populations at the margins, Thistle's work represents a welcome addition to a body of literature that documents the efforts of humans to improve upon nature and the consequences for the planet and its inhabitants.
Thistle's richly researched, interesting, and tightly argued book will be of enormous value to anyone who teaches or researches Canadian environmental history.
The twinned accounts unfolded in these pages invite readers to think again, and anew, about the processes of dispossession that newcomers inflicted, in different ways, upon Indigenous peoples across the American hemisphere and beyond. They also offer new understanding of the course of development in North America's interior grasslands, make a fresh and distinctive contribution to the history of British Columbia, and new ways of thinking about questions of importance to environmental historians, historical geographers, and historians of science.
This is an imaginative and innovative book, which introduced me to a new way of looking at relatively familiar landscapes.
John Thistle is a research associate at the Labrador Institute at Memorial University.
Foreword: Mapping the Ecology of Place / Graeme Wynn
Introduction
Part 1: Wild Horses
1 Wrestling with Wild Horses
2 The Biogeography of Dispossession
3 Eradicating Wild Horses
Part 2: Grasshoppers
4 Grappling with Grasshoppers
5 Resisting Range Monopoly
6 New Enemies, Enduring Difficulties
Conclusion
Appendices
Notes; Selected Bibliography; Index
Related Titles
From Dismal Swamp to Smiling Farms
Food, Agriculture, and Change in the Holland Marsh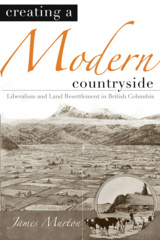 Creating a Modern Countryside
Liberalism and Land Resettlement in British Columbia
By James Murton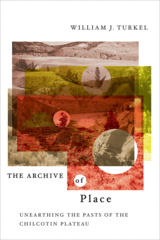 The Archive of Place
Unearthing the Pasts of the Chilcotin Plateau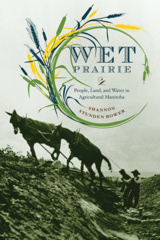 Wet Prairie
People, Land, and Water in Agricultural Manitoba
‹
›
Find what you're looking for...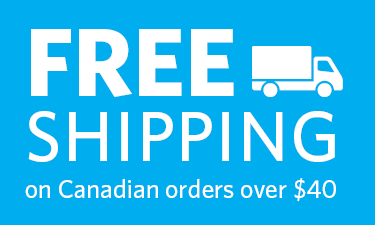 Publishers Represented
UBC Press is the Canadian agent for several international publishers. Visit our
Publishers Represented
page to learn more.