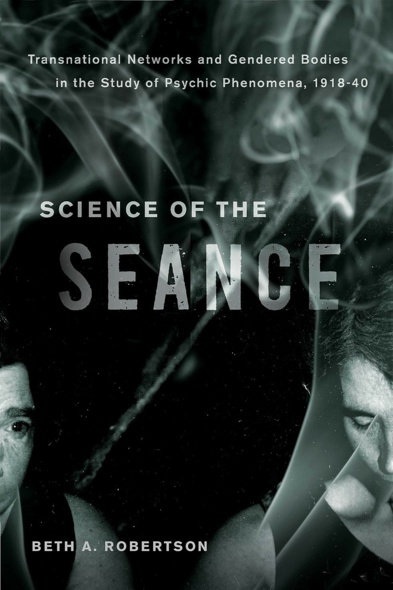 Science of the Seance
Transnational Networks and Gendered Bodies in the Study of Psychic Phenomena, 1918-40
In the 1920s and '30s, people gathered in darkened rooms to explore the paranormal through seances. Science of the Seance resurrects the story of a select transnational group and their quest for objective knowledge of the supernatural world, casting new light on empiricism and its relationship to gender, sexuality, and the body in this era.
Drawing on publications, correspondence, seance notes, and photographs from Canada, the UK, and the US, Beth A. Robertson draws back the curtain to reveal a world inhabited by researchers, spirits, and spiritual mediums, including the notorious Mina "Margery" Crandon. Representing themselves as masters of the senses, untainted by the effeminized subjectivity of the body, psychical researchers believed that machines and empirical methods could transform the seance from an isolated spiritual encounter into a transnational empirical project. The laboratory of the spirits that they created, however, opened up a space where mediums and ghostly subjects could and did challenge their claims to exclusive scientific expertise and authority.
This innovative reassessment of paranormal investigation and the transatlantic ties of the seance reveals how science, metaphysics, and the senses collided to inform gendered norms in the interwar era.
This book will be of interest to historians of science, medicine, and religion and technology, as well as feminist scholars and cultural theorists.
While there has been a considerable academic interest in Victorian Spiritualism and séance room phenomena, the 1918–1939 period has been less well served. Beth Robertson's Science of the Seance helps to redress that imbalance ... [S]he provides a useful introduction to some of the work exploring the boundary between this world and the next in the period.
It's a rare treat when I get to indulge my interest in the paranormal through such a well-researched and argued work as Beth A. Robertson's Science of the Seance … it will appeal not only to those studying the paranormal, but also to scholars of technology, gender, and sexuality, and those who are interested in the origins of new sciences and the construction of knowledge ... It takes its subject matter seriously (which shouldn't be underestimated), and makes far-reaching conclusions that cross disciplinary boundaries. It draws together a number of seemingly disparate threads into a concise framework that, for me, transformed how I thought about paranormal research. I look forward to more work like this.
In this provocative book, Robertson contends that the study of mediumship impacted both empirical methods and gender studies … A major contribution of this work is its description of how women, both as participants and researchers, debunked the stereotype that had linked femininity with 'intellectual ineptitude.' Robertson's work can serve as a model for further inquiries on the contributions psychical research can make to scholarship, methodology, and philosophy.
Beth Robertson's engaging study not only takes the classic Victorian story of psychical research into the transnational twentieth century but also makes a forceful case for grounding its inquiries in the gendered bodies of researchers and mediums alike.
Focusing on scientific investigations of psychic phenomena in the interwar period, Robertson provides a highly nuanced account as she explores the role gender, technology, and the contested meanings of subjectivity and objectivity play in determining scientific legitimacy and marginality.
Science of Seance so captured my attention and imagination that I could not put it down. This book reads like a novel even though it is an eminently scholarly text. I was literally enthralled.
Beth Robertson brings the spirits, mediums, and psychical researchers of the twentieth-century seance out of the dark and into the light. An outstanding book – original, insightful, spooky, and smart.
Combining excellent scholarship with lively narrative, Beth Robertson explores the intertwined histories of the body and the senses on the one hand and of the history of technology on the other. Science of the Seance is a fascinating read that adds considerably to critical debates over the place of both religion and science in contemporary society.
Beth A. Robertson is a historian of gender, science, medicine, and technology who teaches in the History Department at Carleton University. She has published in Gender and History and Nova Religio and is a co-editor of ActiveHistory.ca and the book review editor for Scientia Canadensis.
Groping in the Dark: An Introduction
1 The "Scientific Self ": Performative Masculinity in the Psychical Laboratory
2 Otherworldly Subjects: Mediums and Spirits
3 A Touch of the Uncanny: Sensing a Material Otherworld
4 The Qualities of Quartz: Technology, Inscriptions, and Mechanizing Vision
5 Fragments of a Spectral Self: Psychology, Medicine, and Aberrant Souls
6 Teleplasmic Mechanics: Spirit Scientists and Vital Technologies
The Knot Unravelled: An Epilogue
Notes; Bibliography
Related Titles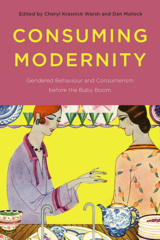 Consuming Modernity
Gendered Behaviour and Consumerism before the Baby Boom
Edited by Cheryl Krasnick Warsh and Dan Malleck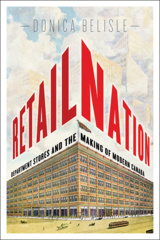 Retail Nation
Department Stores and the Making of Modern Canada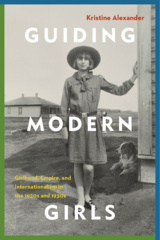 Guiding Modern Girls
Girlhood, Empire, and Internationalism in the 1920s and 1930s
Made Modern
Science and Technology in Canadian History
Edited by Edward Jones-Imhotep and Tina Adcock
‹
›
Find what you're looking for...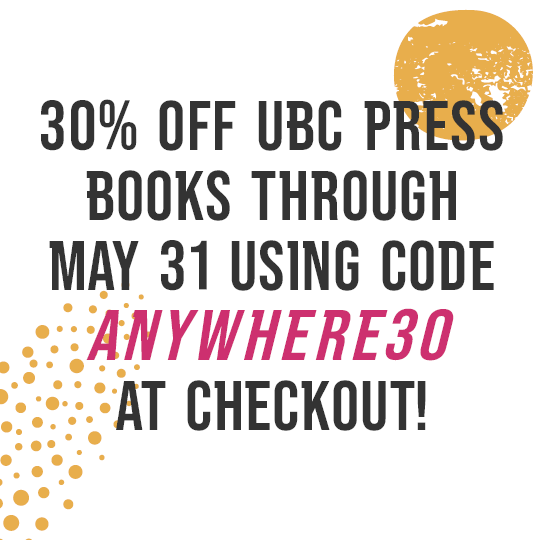 Stay Informed
Receive the latest UBC Press news, including events, catalogues, and announcements.
Publishers Represented
UBC Press is the Canadian agent for several international publishers. Visit our
Publishers Represented
page to learn more.