Staking Claim
Settler Colonialism and Racialization in Hawai'i
The University of Arizona Press
In the heart of the Pacific Ocean, Hawai'i exists at a global crosscurrent of indigeneity and race, homeland and diaspora, nation and globalization, sovereignty and imperialism. In order to better understand how settler colonialism works and thus move decolonization efforts forward, Staking Claim analyzes competing claims of identity, belonging, and political status in Hawai'i.  

Author Judy Rohrer brings together an analysis of racial formation and colonization in the islands through a study of legal cases, contemporary public discourse (local media and literature), and Hawai'i scholarship. Her analysis exposes how racialization works to obscure—with the ultimate goal of eliminating—native Hawaiian indigeneity, homeland, nation, and sovereignty.

Staking Claim argues that the dual settler colonial processes of racializing native Hawaiians (erasing their indigeneity), and indigenizing non-Hawaiians, enable the staking of non-Hawaiian claims to Hawai'i. It encourages us to think beyond a settler-native binary by analyzing the ways racializations of Hawaiians and various non-Hawaiian settlers and arrivants bolster settler colonial claims, structures, and white supremacist ideologies.
A significant contribution to shifting the discourse about race in Hawai'i to one that is deeply aware and critical of settler colonialism.'—ALTERNATIVE

'[A] stimulating monograph addressing gender, race, and colonialism across a variety of disciplines.'—Choice

'[Rohrer] offers herself up to readers both literally and metaphorically to grapple with the complexity of Hawai'i's settler colonial history and present.'—Contemporary Pacific

'Staking Claim is a significant contribution to indigenous studies, Native Pacific Cultural Studies, Asian American Studies, American Studies, and ethnic studies. Rohrer's study on decolonization and solidarity building may also resolve tensions that native/settler discourses produce in Hawai'i, on the continent and internationally.'—Amerasia Journal'[Staking claim] offers a fresh approach to understanding the vexing problem of decolonization and a provocative way forward.'—Hawaiian Journal of History

'Staking Claim is a marvelous book—not a big one, but one that will make you think about yourself and how you conduct yourself in the world.'—Sociology of Race and Ethnicity 'Rohrer brilliantly brings together works on indigenous politics, settler colonialism, critical race theory, Native Pacific cultural studies, gender analyses, and Chicana studies to unmask the power of settler colonial processes, while highlighting ongoing resistances. It doesn't stop there; rather, through her fearless engagement with indigenous claims, Rohrer encourages and assists readers, haole or otherwise, to imagine a more just and decolonial future.'—Noenoe K. Silva, Professor of Political Science, University of Hawai'i at Mānoa

'Focusing on how racializing processes have worked in tandem with land loss, Rohrer skillfully details how haoleness (whiteness) might be activated in ways that unsettle rather than further the structures of settler colonialism that have captured us all. This book brilliantly demonstrates the vitality and necessity of engaging indigeneity across a range of disciplines and subject positions.'—Jodi A. Byrd, Associate Professor of English and Gender and Women's Studies, University of Illinois at Urbana-Champaign
Judy Rohrer grew up in Hawai'i and earned her PhD in political science from the University of Hawai'i at Manoa. Rohrer is the director of the Institute for Citizenship and Social Responsibility at Western Kentucky University. She is the author of Haoles in Hawai'i.
Acknowledgments
Introduction

1 Going to the Ocean: Native Pacific Cultural Studies
2 Weaving Analytics and Disrupting Dyads: Unsettling Settler Colonialism in Hawaiʻi
3 "Melting Pot" versus "Cauldron of Hate": Cooking Up Racial Discourse in Hawaiʻi
4 Got Race? Rice v. Cayetano and the Racialization of Kanaka Maoli
5 Attacking Trust: Kamehameha Schools Lawsuits, Postracial Discourse, and Victimized Haoles
6 Mestiza Consciousness, Kuleana, and Oceanic Borderspaces: Genealogical Rearticulations in Hawaiʻi

Notes
Bibliography
Index
Related Titles
Comparative Indigeneities of the Américas
Toward a Hemispheric Approach
Edited by M. Bianet Castellanos, Lourdes Gutiérrez Nájera, and Arturo J. Aldama
Diné Perspectives
Revitalizing and Reclaiming Navajo Thought
Edited by Lloyd L. Lee; Foreword by Gregory Cajete
Therapeutic Nations
Healing in an Age of Indigenous Human Rights
By Dian Million
Marking Indigeneity
The Tongan Art of Sociospatial Relations
By Tevita O. Ka'ili; Foreword by 'Okusitino Mahina
‹
›
Find what you're looking for...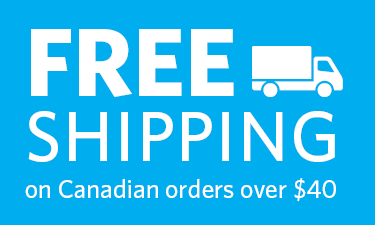 Stay Informed
Receive the latest UBC Press news, including events, catalogues, and announcements.
Publishers Represented
UBC Press is the Canadian agent for several international publishers. Visit our
Publishers Represented
page to learn more.