32 b&w photos, 4 b&w illustrations, 2 b&am
The Diné Reader
An Anthology of Navajo Literature
The University of Arizona Press
2022 Before Columbus Foundation American Book Award Winner

The Diné Reader: An Anthology of Navajo Literature is unprecedented. It showcases the breadth, depth, and diversity of Diné creative artists and their poetry, fiction, and nonfiction prose.This wide-ranging anthology brings together writers who offer perspectives that span generations and perspectives on life and Diné history. The collected works display a rich variety of and creativity in themes: home and history; contemporary concerns about identity, historical trauma, and loss of language; and economic and environmental inequalities.

The Diné Reader developed as a way to demonstrate both the power of Diné literary artistry and the persistence of the Navajo people. The volume opens with a foreword by poet Sherwin Bitsui, who offers insight into the importance of writing to the Navajo people. The editors then introduce the volume by detailing the literary history of the Diné people, establishing the context for the tremendous diversity of the works that follow, which includes free verse, sestinas, limericks, haiku, prose poems, creative nonfiction, mixed genres, and oral traditions reshaped into the written word.

This volume combines an array of literature with illuminating interviews, biographies, and photographs of the featured Diné writers and artists. A valuable resource to educators, literature enthusiasts, and beyond, this anthology is a much-needed showcase of Diné writers and their compelling work. The volume also includes a chronology of important dates in Diné history by Jennifer Nez Denetdale, as well as resources for teachers, students, and general readers by Michael Thompson. The Diné Reader is an exciting convergence of Navajo writers and artists with scholars and educators.

 
Navajo artist and writer Esther Belin and her coeditors compile a marvelously comprehensive anthology of Navajo literature, comprising a mix of familiar authors and bright new voices. Readers will come away with a sense of the tremendous diversity in a seemingly small corner of the Native literary world.'—Publisher's Weekly

'The Diné Reader: An Anthology of Navajo Literature is extraordinary. It is the beauty of Diné bizaad from Creation's horizon—K'é breath, heart, continuance—beyond measure. I advise it be read with and for Humility, Courage, Sustenance, Gratitude—always for the people, community, and land that is the source of Existence.'—Simon J. Ortiz

'This collection is like sitting in a circle with those Diné writers and poets who have long inspired many of us, especially those of us who grew up writing and listening in the Southwest, in the territory influenced by four sacred mountains that bear symbolic and literal significance to all things and thoughts Diné. In the inspirational gathering in these pages, we can hear many voices and feel how the land rises up beneath to embrace us with knowledge and beauty, and how it continues across the horizon to meet the sky. These voices include crucial roots of American literature.

The publication of Blackhorse Mitchell's Miracle Hill made students at the Institute of American Indian Arts proud when it was published. It was a first. Grey Cohoe was also a student there and created art and writing with an intense focus and deliberate renderings based in his love of Diné bizaad. A few years later, into the seventies, Gloria Emerson and her knowledge of philosophy and arts shifted perceptions, grew fresh vision in times that were forcing the People away from themselves. Nia Francisco, Luci Tapahonso, Laura Tohe, Rex Lee Jim and many others made a distinct path through a beautiful and fracturing world to reach the forming world that would hold the children and grandchildren. And now we have the voices of those who emerged—from Sherwin Bitsui, Esther Belin, and Elizabeth Woody to Jake Skeets. This collection is essential to American literature and should be required for anyone studying American, First Nations, or world literature.'—Joy Harjo, U.S. Poet Laureate 'This is a riveting, powerfully moving collection. I feel a deep gratitude for the integrity and living truth of this community of Diné voice. To respectfully paraphrase Tina Deschenie, 'You Bring Out the Diné In Me,' these writers 'bring it all out in me.' My heart is full and inspired with the Word(s) of these Diné writers.' —Inés Hernández-Avila, editor of Entre Guadalupe y Malinche: Tejanas in Literature and Art
 
Esther G. Belin is a writer and multimedia artist.

Jeff Berglund is a professor of English at Northern Arizona University.

Connie A. Jacobs is professor emerita at San Juan College.

Anthony K. Webster is a linguistic anthropologist.
 
Find what you're looking for...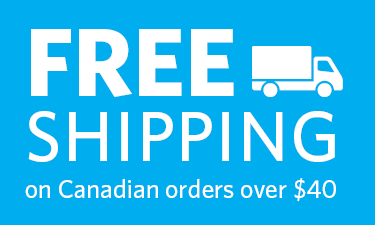 Stay Informed
Receive the latest UBC Press news, including events, catalogues, and announcements.
Publishers Represented
UBC Press is the Canadian agent for several international publishers. Visit our
Publishers Represented
page to learn more.