$47.95

Back Order
Ships in 4-6 weeks.
$103.00

Back Order
Ships in 4-6 weeks.
GO TO CART
The Making of the First Korean President
Syngman Rhee's Quest for Independence
University of Hawai'i Press
The only full-scale history of Syngman Rhee's (1875–1965) early career in English was published nearly six decades ago. Now, in The Making of the First Korean President, Young Ick Lew uncovers little-known aspects of Rhee's leadership roles prior to 1948, when he became the Republic of Korea's first president. In this richly illustrated volume, Lew delves into Rhee's background, investigates his abortive diplomatic missions, and explains how and why he was impeached as the head of the Korean Provisional Government in 1925. He analyzes the numerous personal conflicts between Rhee and other prominent Korean leaders, including some close friends and supporters who eventually denounced him as an autocrat.
Rhee is portrayed as a fallible yet charismatic leader who spent his life fighting in the diplomatic and propaganda arena for the independence of his beleaguered nation—a struggle that would have consumed and defeated lesser men. Based on exhaustive research that incorporates archival records as well as secondary sources in Korean, English, and Japanese, The Making of the First Korean President meticulously lays out the key developments of Rhee's pre-presidential career, including his early schooling in Korea, involvement in the reform movement against the Taehan ("Great Korean") Empire, and his six-year incarceration in Seoul Prison for a coup attempt on Emperor Kojong. Rhee's life in the U.S. is also examined in detail: his education at George Washington, Harvard, and Princeton universities; his evangelical work at the Seoul YMCA; his extensive activities in Hawai'i and attempts to maintain prestige and power among Koreans in the U.S. Lew concludes that, despite the manifold shortcomings in Rhee's authoritarian leadership, he was undoubtedly best prepared to assume the presidency of South Korea after the onset of the Cold War in the Korean Peninsula.
Essential reading for anyone with an interest in modern Korean history, this work will serve as a lasting portrait of one of the pivotal figures in the evolution of Korea as it journeyed from colonial suppression to freedom and security.
The debate over Syngman Rhee's legacy is far from over. As this richly detailed biography demonstrates, the historical record should recognize Rhee's tireless efforts to achieve Korea's independence before he became president of the Republic of Korea (ROK). . . . Scholars and laymen alike will find The Making of the First Korean President a foundational study of Rhee's first 73 years. It is the story of a scholar, a Christian, an educator, a diplomat, a patriot, an autocrat—and an imperfect human being.
Relying on newly available sources, such as Rhee's own correspondence, telegrams, speeches, interview records, essays, poems (many of which are in English or classical Chinese), and interviews with Rhee's surviving friends and colleagues, the author meticulously traces Rhee's life from birth to 1948. The book also contains numerous photos of Rhee and the individuals and events discussed.
Young Ick Lew's timely study, The Making of the First Korean President (2014), offers a rich biographical portrait of the first ROK president. . . . Lew offers here a deeply researched vision of Rhee as a flawed, complex individual capable of great achievement and ambition, as well as someone equally skilled at becoming mired in controversy, engaging with factions and intrigue.
Young Ick Lew is a former Chair Professor of Korean Studies at the Graduate School of International Studies, Yonsei University in Seoul, and currently teaches modern Korean history at the National Defense University in Koyang as its first Chair Professor. He graduated from Seoul National University with a BA in Political Science and received a PhD in History and East Asian Languages from Harvard University in 1972. He served as the president of the Korean Historical Association (1991-1992), the founding director of the Institute for Modern Korean Studies at Yonsei University (1997-2001), and the president of the National Institute of Korean History (2013-2015). He is a member of the governing council of the Royal Asiatic Society, Korea Branch. He has written a number of books and articles on late nineteenth- and early twentieth-century Korean history, notably on Dr. Syngman Rhee, the first president of the Republic of Korea. He is the author of Syngman Rhee's Life and Dreams(Seoul: Chungang Ilbosa, 1996), Youthful Syngman Rhee: A Study on His Activities and Writings in the Seoul Prison, 1899-1904(Seoul: Yonsei University Press, 2002) and The Founding President of the Republic of Korea: New Views on Syngman Rhee's Career, Thoughts and Accomplishments(Seoul: Ilchokak, 2013). He authored Early Korean Encounters with the United States and Japan(Seoul: Royal Asiatic Society Korea Branch, 2008) and co-authored Korea: Old and New: A History(Seoul: Ilchokak for Korea Institute, Harvard University, 1990) in English. He was the editor-in-chief of The Ihwa House Collection of Syngman Rhee Materials in East Asian Languages. 18 vols. (Seoul: Chungang Ilbosa and Institute for Modern Korean Studies, Yonsei University) and the editor of The Syngman Rhee Correspondence in English, 1904-1948, 8 vols. (Seoul: Institute for Modern Korean Studies, Yonsei University, 2009). He has received many awards, including the Kyung-Ahm Prize in Arts and Sciences (2006), for his academic contributions.
Chapter One
Birth of a Christian Reformer
Family Background
Syngman Rhee (Yi Sŭng-man) was born in 1875 in P'yŏngsan County, Hwanghae Province, in what is now part of North Korea—the year post– Meiji Restoration Japan first revealed its imperialistic ambition toward the Korean Peninsula by dispatching a naval vessel, the Unyō, to the mouth of the Han River. "Rhee" is a variation of Yi that Syngman Rhee adopted in early 1905 when he arrived in the United States for diplomatic and academic purposes. His father, Yi Kyŏng-sŏn (1837–1912), was a remote royal descendant (Fig. 1.1). His mother (1833–1896)—whose given name, in accordance with tradition, is not recorded in the family genealogy—was the only daughter of Kim Ch'ang-ŭn, a local village teacher. Rhee was the youngest of three sons and two daughters, but because both his older brothers died of measles before he was born, he grew up as the only son.1 His older sister was married into a Haeju U family and the younger one into a P'yŏngsan Sim family.
For six generations in a row, the family had had only one male heir to continue the family line, so the young Syngman Rhee was doted on by those around him, especially his parents and sisters. His clan, the Chŏnju Yi, descended from King T'aejo, Yi Sŏng-gye (1335–1408), the founder of the Chosŏn dynasty. Rhee was the sixteenth-generation descendant of King Sejong's elder brother, Prince Yangnyŏng (Yi Che, 1394–1462). King Sejong (Yi To, r. 1418–1450), who is credited with creating the Korean alphabet, han'gŭl, was a grandson of T'aejo, thus making Syngman Rhee Taejo's eighteenth-generation descendant.2
Outwardly Syngman Rhee's family thus belonged to that elite level of society, the royal clan; his lineage, however, tells a different story. Prince Yangnyŏng, Rhee's sixteenth-generation ancestor, was known as the less affluent member of the royal family. Rhee's family descended from the line of the prince's fifth son, Yi Hŭn, better known among the clan members as Lord Changp'yŏng (Changp'yŏng pujŏng), who lacked status within the family because of his birth as a son of a secondary wife.3 Because of this (in combination with a ban on officeholding by close royal relatives), Rhee's direct ancestors were unable to place themselves into positions of power or prestige for generation after generation.4 By the late nineteenth century, when Rhee was born, his family lived in poverty, with little to suggest 2 Chapter 1 that the future held any promise of better times ahead. Considering the fate of his ancestors, it is not difficult to understand why Rhee projected a coolness toward the Chosŏn dynasty and instead advocated, ahead of contemporary Korean elites, relatively radical ideas such as the abolition of the traditional four classes (scholar-officials, farmers, artisans, and merchants) and the promotion of democracy.5
Rhee's father, Yi Kyŏng-sŏn, was a gentleman of Confucian inclination well-versed in genealogy and geomancy (a long-held belief in East Asia that certain geographic and terrain features influence the fortune of individuals and families) but without wealth or a solid means of supporting the family, namely, an official position. He attributed the decline in the family fortune to mistakes committed in selecting tomb sites for ancestors, and he spent considerable energy in search of auspicious geomantic sites around the country.6 Refined but living in continual poverty, he did not measurably contribute to the education and success of his son.
Rhee's mother, the daughter of a country teacher of the Confucian classics, was a devout Buddhist and unusually well-educated among the women of her generation. In sharp contrast to her husband, she personally tutored her son in classical Chinese and poetry. For the education of her sole surviving son, she persuaded her husband to move from the rural Hwanghae Province to Seoul. In the capital, she dedicated her life to educating her son while supporting the family by working as a seamstress.7 Syngman Rhee, therefore, appears to have owed his unusual success in scholarship and politics more to his mother than to his father.
The move from the countryside to the capital city took place in 1877, when Rhee was just two years old. Initially, the family lived in Yŏmdong outside the South Gate, but then moved to Naktong. Finally, they settled down in the Todong valley west of Mount Namsan (a small, prominent mountain in Seoul) and near the memorial shrine dedicated to Prince Yangnyŏng called the Chidŏk Shrine (Fig. 1.2). Just to the north of Todong was a hill known to locals as Usuhyŏn, or "Hill of the Rain Prayers." Rhee spent a happy childhood there; in 1887, when he applied for the civil service examination (kwagŏ), he chose Unam (South of the Rain Prayers' Hill) as his Chinese-style nom de plume, in fond remembrance of the area.
As he grew older, Rhee began to live a dualistic life in that he gradually became interested in the progressivism of the West and the need for political and social reform under the influence of North American Protestant missionaries, yet he also had a healthy respect for Korean customs and traditional East Asian modes of thought. Thus, at the age of fifteen, Rhee, at his family's behest, had little hesitation in abiding by Korea's age-old custom of seeking an early marriage, and Rhee's parents did their best to find a girl who would suit their only son. The bride-to-be, also fifteen, was from the Ŭmjuk Pak lineage from the Usuhyŏn area, and the two were married with the expectation that they would settle down and start a family together (Fig. 1.3).
Rhee's wife's name was Sŭng-sŏn, though she began using this name only after marriage. Like other girls of her generation, she had been given a childish-sounding name at birth with the foreknowledge that when she became a woman and found a husband, she would be permitted to select a more dignified, modern-style name. Her choice of Sŭng-sŏn, meaning "Receiving Goodness," sprang from her desire to use a character from her husband's given name (the "Sŭng" that Rhee romanized as "Syng"). The union, however, cannot be described as one of matrimonial bliss, and though little documentation exists on the subject, one must assume that a portion of the blame for their unhappiness rested on Rhee's shoulders. 4 Chapter 1 While he was swept away in the movement to press for political changes at the highest levels, she was left alone to care for the household, her ordeal becoming even harsher when Rhee was imprisoned in the closing years of the century. Perhaps the greatest joy the couple did share together was their son, named Pong-su, or T'ae-san, who was born in 1899. Yet whatever happiness they may have found with the arrival of Pong-su in the family, the distance between husband and wife was ultimately insurmountable, and in 1912, after Rhee returned from his sojourn in the United States, the two "divorced" due to irreconcilable differences.8
One wonders whether those differences would have been reconcilable had a sad fate not befallen their only child six years earlier. After Rhee had left for the United States in 1904, he made arrangements for Pong-su to join him in February 1905, under the care of Pak Yong-man (Young M. Park, 1881–1928), who had first met Rhee in prison. Pak was able to bring Pong-su to the United States, thus helping father and son to reunite in Philadelphia. But in February 1906, Pong-su contracted diphtheria and succumbed to the disease, leaving Rhee to experience the tragic sorrow of a parent having to bury a child.9
Because of his descent from a royal line, Syngman Rhee seems to have grown up with a sense of noblesse oblige. On top of this, because he was the family's sole male heir for six generations, he grew up monopolizing love from those around him. These factors seem to have contributed to Rhee's tendency to be egotistic and self-righteous. In addition, because his father was away most of the time, he had to be protective of the women of the family, always speaking up for them. He seems to have carried this trait into his later political life, when he constantly pitted himself against foreign enemies in his struggle to protect the national interests of the Korean people.10
Syngman Rhee did not inherit wealth from his parents (Fig. 1.4). In addition to his sense of pride as a royal descendant, though, he received from them two nonpecuniary assets, namely, superior intelligence and excellent health. In his youth, he capitalized on these assets and plunged into the world of learning and politics. His struggles and efforts eventually carried him to political heights that rivaled those achieved by his distant ancestor Yi Sŏng-gye. In short, Syngman Rhee was essentially a self-reliant man who plowed his own way through life.
Education, Old and New Style
Syngman Rhee was a scholar and journalist equally well-versed in Eastern and Western learning. He published volumes in Korean, including Tongnip chŏngsin (The spirit of independence, 1910), Han'guk kyohoe p'ippak (Persecution of the Korean church, 1913), and Ch'ŏng-Il chŏn'gi (A record of the Sino-Japanese War, 1917), and also works in English, such as Neutrality as Influenced by the United States (1912), The Koreans in Manchuria: Extracts from the LYTTON REPORT with Comments by Dr. Syngman Rhee (1933), and Japan Inside Out: The Challenge of Today (1941). In addition, he started the Maeil sinmun (Daily News) in Seoul in 1898 and the T'aep'yŏngyang chapchi (Korean Pacific Magazine) in Hawai'i in 1913, for which he served as both publisher and editor. He also left behind more than 140 classical Chinese poems and numerous works of calligraphy. His achievements as a scholar, journalist, poet, and calligrapher have tended to be downplayed or given only scant attention by historians, who have focused primarily on his presidency. Rhee's literary and artistic efforts warrant recognition, however, because they are a testament to the intellectual caliber of a man who had acquired a deep understanding of sociocultural and political issues both domestically in Korea and on an international level. That he was able to grasp with such veracity the key issues of the day and write such a meaningful text as The Spirit of Independence is on the surface quite surprising, given that he was brought up in a family without financial wealth in a country dubbed "the Hermit Kingdom," where information about the outside world was not easily available to the general public. In fact, it was Rhee's significant scholarly abilities, which he displayed early on, as well as his growing command of the English language that gave him access to sources of information not available to others with his background.
Despite his family's poverty, young Syngman Rhee was a yangban by birthright and thus was expected to spend his boyhood studying for the national civil service examination. Having mastered The One-Thousand Character Classic at the age of five, he continued his classical Chinese education at private schools at Naktong and Todong in Seoul. From age ten to nineteen, he studied at Todong School (Todong Sŏdang; Fig. 1.5), founded and maintained by Yi Kŭn-su (1842–1907) (Fig. 1.6) for his Yi kinsmen. Yi Kŭn-su was the primogeniture descendant of Prince Yangnyŏng and presided over the memorial services for the prince while serving in the government as the chamberlain of the Royal Household Administration and the censor general.11
At the Todong School, Syngman studied the Confucian classics, including the Four Books and the Five Classics, all written in classical Chinese, under the guidance of Yi Sŭng-sŏl, a noted scholar of the Yi family from Suwŏn. He started composing classical Chinese poems with the help of another teacher, surnamed Kim, and enjoyed reading Tang-dynasty poetry aloud with his classmates. He also learned some national history and admired Sŏng Sam-mun (1418–1456), a courageous scholar-official who had suffered martyrdom after refusing to serve under King Sejo (r. 1455– 1468), who had usurped the throne from his young nephew, King Tanjong (r. 1452–1455).12 Incredibly, Rhee won first place every time the school held a comprehensive examination. In 1887, at age twelve, he falsified his age in order to take the government civil service examination at the behest of his father. Thereafter, he took it every year up to 1894, eleven times in all. Surprisingly, given his abilities, he kept failing.13
Training at the traditional schools instilled in him the East Asian view of the world, not to mention patriotism for his homeland. But when the Sino-Japanese War broke out in July 1894, he left the Todong School and decided to take advantage of an opportunity to obtain something that would have been unavailable to him just a generation earlier: a Western-style education. He had sensed the political significance of the abolition of the old civil service examination system in the famed Kabo Reforms of 1894– 1896 and Japan's victory over anachronistic China. At the recommendation of Sin Kŭng-u, brother of the future reformer-educator Sin Hŭng-u (Hugh H. Cynn, 1883–1959), Rhee enrolled in the English Language Department of Paejae College (Pai Chai Haktang, Pai Chai School, or Pai Chai Academy), an American-run mission school in Seoul, in April 1895.14
To Rhee, Paejae College, founded in 1885 by Methodist missionary Henry G. Appenzeller (1858–1902; Fig. 1.7), was an entirely new world that opened his eyes to Western civilization. The school provided a cosmopolitan atmosphere in which Koreans, Westerners, Japanese, and Chinese rubbed shoulders, teaching and studying (Fig. 1.8). Though Paejae had only been operating for a decade by the time Rhee enrolled, it had been able to attract a strong faculty with impressive credentials and the desire to educate. This ethos started from the top. Appenzeller himself was an idealist who had graduated with honors from Franklin and Marshall College in Lancaster, Pennsylvania, and Drew Seminary in Madison, New Jersey, before heading to Korea upon being ordained.15 Other faculty members who led Rhee into the world of English and Western culture, such as the Rev. William A. Noble (1866–1945), Rev. George H. Jones (1867–1919), Dalziel A. Bunker (1863–1932), and Homer B. Hulbert (1863–1948), had no less impressive credentials or sense of mission.16 These teachers, plus a Canadian medical missionary, Dr. Oliver R. Avison (1860–1956; Fig. 1.9), who had directed the new Western-style Royal Hospital (Chejungwŏn) in Seoul since l892,17 guided Rhee and clearly had a meaningful influence on his intellectual development. While at Paejae, however, Rhee also met an ethnic Korean lecturer from the United States with whom his fate would be intertwined for the next half-century.
Dr. Sŏ Chae-p'il (Philip Jaisohn, 1863–1951; Fig. 1.10), a participant in the ill-starred coup d'état of 1884, had returned from the United States in December 1895 with a medical degree and U.S. citizenship. Upon his return, he agreed to give weekly lectures at Paejae College on world history, world geography, democracy, and international affairs.18 Neither Sŏ nor Rhee could have guessed that they would eventually work together in the United States for the Korean cause. At the time they were simply instructor and pupil, as Rhee eagerly absorbed Sŏ's lectures and those of Paejae's other faculty members.
Of course, the school was first and foremost a Christian institution, and this raised philosophical and theological issues for the budding young scholar. Upon admission to Paejae's halls, Rhee had his topknot cut off and agreed to attend chapel each morning.19 Still, his main purpose in attending the school was academic rather than religious. Although he studied and understood the tenets of Protestant Christianity, he focused his considerable energies on the more academic aspects of Paejae life. His first task seems to have been mastery of the English language. In fact, Rhee excelled in this subject and was soon hired as a private Korean-language teacher by Miss Georgiana E. Whiting (1869–1952; Fig. 1.11), a medical doctor at the Royal Hospital, who in turn taught him advanced English conversation.20 Rhee's English improved by leaps and bounds, and within a half-year of starting school, he was appointed a tutor in English with a stipend of $20 a month.21 Because of this feat he acquired a reputation as a prodigy among his Korean friends.22 At the "summer commencement" held on July 8, 1898, about two and a half years after he had enrolled in the school, Rhee was given the honor of addressing some eight hundred guests in English as valedictorian. His chosen topic: "The Independence of Korea."23
In retrospect, however, the most important thing Rhee learned at Paejae was not English but the political ideologies that were wrapped up within the language itself. He became immensely interested in the democratic principles expressed through the lessons provided by both the missionary teachers and Sŏ Chae-p'il. He listened carefully to Sŏ's lectures on the modern political concepts of freedom, equality, and civil rights, and he accepted wholeheartedly the apparent advantages inherent in the democratic political and social structures that had been institutionalized in the United States. It was under Sŏ's guidance that Rhee formed a debating society called Hyŏpsŏnghoe (Society for Cooperative Achievement) at Paejae and learned how to conduct debates according to parliamentary rules.
After graduating from Paejae, Rhee began participating in the activities of the Independence Club (Tongnip Hyŏphoe), an embryonic political party Sŏ had organized in July 1896. The Independence Club was essentially an elite group of reform-minded Koreans who hoped to use their influence to promote civil and political rights along Western lines, all of which matched well with Rhee's newfound appreciation of democratic ideals. To further the cause of the Independence Club, Rhee started a weekly journal, called Hyŏpsŏnghoe hoebo (Bulletin of the Society for Cooperative Achievement), in January 1898 and served as its editor, contributing many articles. In April he changed this journal into a daily newspaper, the Maeil sinmun (Daily News), and became its chairman cum editor-in-chief.24 Beginning in March 1898, he began exercising leadership in a series of "mass meetings" (manmin kongdonghoe) of the Independence Club as its "spokesman" (ch'ongdae wiwŏn). Rhee became famous after successfully leading a mass rally against the government, from November 5 to 26 of that year, to release from prison seventeen members of the Independence Club who had been falsely accused by conservative government ministers of advocating the introduction of a republican system of government into Korea.25 Owing to his soaring reputation as an orator, journalist, and organizer of the mass rallies, on November 29, 1898, Emperor Kojong appointed him a councilor (ŭigwan) of the junior ninth rank in the Privy Council (Chungch'uwŏn), an incipient national assembly, at an annual salary of 360 wŏn.26
Paejae College was in many respects a crucible that transformed the impressionable Syngman Rhee from a Sinophile studying the Confucian classics in preparation for a life of government service in the Chosŏn court into someone entirely different. The lessons learned at Todong School were certainly not wasted on Rhee, nor were they forgotten. He would continue to maintain an appreciation and love for the cultural and scholarly heritage endowed upon him by birth. However, his Eastern learning was now meshed with lessons from the West, and these were powerful forces in Rhee's intellectual growth. He understood and assimilated the poignant criticisms of the overly inflexible Chosŏn governmental system, just as he saw potential flaws in clinging to particular aspects of the traditional Korean way of life. His increasingly masterful command of the English language gave him access to valuable sources of information about pressing international issues, which allowed him to analyze Korea's political and cultural prospects and advocate what he saw as necessary changes. Once a student of the Eastern persuasion, Rhee had now become a Western oriented, modern reformer.
Imprisonment and Conversion to Christianity
Syngman Rhee was the first major Christian political leader in the annals of Korean history. Portraits of Rhee usually describe him as a devout Christian who contributed greatly to the promotion of Christianity in Korea. His academic experiences at Paejae College and his involvement in the mass politics of the Independence Club no doubt helped to shape Rhee's personality and leadership traits. Yet he did not convert to Christianity while he studied at Paejae and worked for the Independence Club. His imprisonment at the age of twenty-four and the abhorrent conditions he endured there were a crucial starting point, for it was in prison that Syngman Rhee accepted Jesus Christ and began the process of blending religion with his political beliefs.
The future president's incarceration in Hansŏng Prison began in January 1899 and lasted until August 1904 (Fig. 1.12). He was placed there 12 Chapter 1 on the orders of the Korean imperial government, which in October 1897 had renamed the country the Taehan ("Great Korean") Empire. The government's motivation for imprisoning Rhee was not hard to understand. The young Korean had used the newspapers he had helped to establish, including the Maeil sinmun (Daily News) and Cheguk sinmun (Imperial Gazette)—a paper he had cofounded with Yi Chong-il (1858–1925) in August 1898 at the expense of the Maeil sinmun—to severely criticize Emperor Kojong's conservative regime. At the same time, he had been organizing and leading antigovernment demonstrations as the spokesman for the Independence Club's "mass meetings." On top of all that, he had been involved in a plot to force Emperor Kojong to abdicate in favor of his son, Prince Ŭihwa (Yi Kang, 1877–1955). This plot called for a reformist cabinet headed by Pak Yŏng-hyo (1861–1939), a radical pro-Japanese reformer in exile in Japan.27 Needless to say, Syngman Rhee, whom the emperor had made a councilor of the Privy Council in November 1898, had thereby become a target of Kojong's wrath. The official arrest occurred on January 9, 1899, while he was accompanying an American medical doctor as an interpreter. He was put on trial by the High Court (P'yŏngniwŏn) on July 11, following an unsuccessful attempt to break out of jail on January 30.28 Rhee's American friends, including the missionary-turned-diplomat Dr. Horace N. Allen (1858–1932), interceded on his behalf on January 17, pleading his innocence and urging the Korean government to release him quickly so that he could resume his interpreting duties for the American doctor.29 Rhee was eventually sentenced to life in prison for "inflicting bodily harm to a person while attempting to escape from jail"—a charge irrelevant to his crime of attempting to depose Emperor Kojong.30 His sentence was later commuted three times by Kojong, no doubt under the influence of American missionaries, and he consequently served only five years and eight months in prison.31
It was under these circumstances—pushed to the limits of his endurance at the police detention center, with a ten-kilogram cangue fastened around his neck and awaiting a possible death sentence—that Rhee converted to Christianity, presumably in late January 1899. As he wrote later in an unpublished autobiography, he remembered a sentence from a sermon he had heard in the Paejae chapel: "If you repent your sins, God will forgive you even now." In a moment of clarity, he prayed, "Oh God, save my country and save my soul."32 This was the epiphany in which Syngman Rhee, a youth born into a Confucian family and brought up by a devout Buddhist mother, converted to Christianity, known in Korea at that time as the Teachings of Jesus (Yasogyo) or Teachings of the Heavenly Lord (Ch'ŏnjuhak). By his own account, his religious rebirth gave him the strength to endure repeated torture and led him to experience solace, peace, and joy amid unspeakably degrading prison conditions. He was to proclaim later in life, "I can never forget how thankful I was in that prison and I shall ever remain thankful for all the blessings which I received during the six [sic] and a half years of my imprisonment."33
Conversion to Christianity seems to have given Rhee more than just spiritual comfort in a time of need, for the incarcerated reformer took on a new sense of mission with remarkable zeal. While imprisoned, he devoted himself to preaching the Gospel to his fellow inmates and providing them with educational instruction; when not working with those around him, he concentrated on his own writing. The first order of work was to start a Bible study group with his fellow inmates (Fig. 1.13), using the New Testament sent to him by Dr. Oliver R. Avison through Miss Harroyd, a missionary from Nova Scotia.34 On occasion, the group was helped by visiting North American missionaries, including Henry G. Appenzeller (Fig. 1.14) and Dalziel A. Bunker from Paejae;James S. Gale (1863–1937), a famous Koreanologist who authored The Vanguard and many other books on Korean history and culture; Horace G. Underwood, future founder of Yonsei University; and George H. Jones, a Methodist missionary of the Naeri Methodist Church in Inch'ŏn. All in all, Rhee's considerable efforts converted some forty prison officials and educated inmates of the yangban class, including Yi Sang-jae (1850–1929), Yu Sŏng-jun (1860–1934), and Kim Chŏng-sik (1862–1937)—an unprecedented feat in the history of Protestant proselytism in Korea up to that time.35 He wrote about his religious experience in an article titled "Prison Proselytism," which he contributed to the May 1901 issue of a Korean-language missionary journal, Sinhak wŏlbo (Biblical and church monthly), which Rev. Jones edited and published with the help of a native Confucian scholar named Ch'oe Pyŏnghŏn (Byung-Hun Choi, 1858–1927), who had converted to Christianity under the influence of Rev. Appenzeller in 1893.
With the permission of the chief warden, Kim Yŏng-sŏn, Rhee opened a prison school in October 1902. Together with other educated inmates, he taught English, mathematics, Korean history, and geography, along with the Bible and hymns, to thirteen children and forty adults, including prison officials (Fig. 1.15).36 Three months later, in January 1903, he opened a prison library with more than five hundred books and magazines donated by missionaries. The addition of the library also helped keep Rhee abreast of Birth of a Christian Reformer 15 domestic and global issues because he was able to peruse relatively recent English journals, including New York Outlook, as well as the latest books imported from Shanghai. Of the volumes he read, he translated into Korean an account of the Sino-Japanese War coauthored by American missionary Young J. Allen (1836–1907) and Chinese author Cai Er-kang (1852–1920). Rhee published it in 1917 in Honolulu under the title Ch'ŏng-Il chŏn'gi (A record of the Sino-Japanese War).37
The most ambitious literary project Rhee undertook in prison was the compilation of a "New English-Korean Dictionary" (Fig. 1.16). He began working on it in early 1903, after acquiring copies of an English dictionary and a Japanese-English dictionary from the North American missionaries. By the beginning of 1904, he had finished about a third of the project, that is, from sections A through F. Had he completed the undertaking, it would have been the first English-Korean dictionary.
It was not the magnitude of the task or a lack of desire that sidelined Rhee from his dictionary project. Rather, it was war. In February 1904, Japan's successful assault on Russia's Pacific fleet at Port Arthur instigated the Russo-Japanese War, a conflict that would eventually see Japan as the victor and force both Russia and the other "great powers" to grudgingly concede that this newly modernized island nation could now compete as a leading actor on the world stage. Though Rhee understood the international ramifications during the initial stages of the war, what concerned him was a matter much closer to his heart: the fate of Korea. With the conflict centered squarely on the Korean Peninsula—Japanese troops landed at Inch'ŏn just one day after the attack on Port Arthur—it was increasingly apparent that Korean sovereignty was in grave peril. Setting aside the incomplete dictionary manuscript, Rhee began work immediately on The Spirit of Independence, completing the first draft in just four months' time. Much of the text consisted of articles he had previously contributed to the Imperial Gazette while in prison.38 In any case, The Spirit of Independence (Fig. 1.17), Rhee's first Korean-language work, was published in February 1910, in Los Angeles (for an English summary of this book, see appendix A).39
While thus occupied in prison, Rhee still managed to find time to compose poems in classical Chinese. A compilation of 142 poems from this period was published in 1961, thanks to the efforts of Sin Ho-yŏl, a distinguished Sino-Korean literary scholar, who added annotations and translations into modern Korean.
Prison was a catalyst for Rhee. Rather than wallowing in self-pity, he used the traumatic experience of prolonged incarceration to realize his potential both spiritually and academically. By taking advantage of the leeway given him by the prison authorities, and with support from the missionary community in Seoul, the Christian Rhee became far more productive in prison than most people are when they are free. Because of this, Rhee came to see his surroundings not as a prison but as something else entirely. With this in mind, it is not surprising that he and his newly won Christian converts from among the inmates chose to call Hansŏng Prison a "house of blessing" (poktang).40
Find what you're looking for...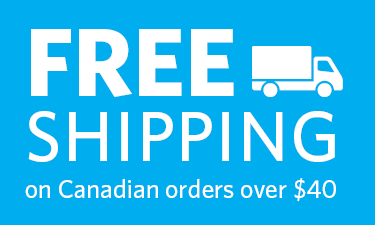 Publishers Represented
UBC Press is the Canadian agent for several international publishers. Visit our
Publishers Represented
page to learn more.