Unthinkable Thoughts
Academic Freedom and the One-State Model for Israel and Palestine
In June 2009, an international conference on models of statehood for Israel and Palestine was held at Toronto's York University. The conference itself was uneventful; however, the lead-up roiled Canadian academia and society, provoking a controversy that raised major issues regarding academic freedom.
This book details the astonishing series of events that unfolded when the conference was being organized. Academic colleagues of the organizers refused to participate, questioning whether the conference should even be allowed to take place. Organized Israel lobbies in Canada began to publicly denounce the conference. Major private university donors threatened to withdraw their financial support if the conference proceeded. The minister of state for science and technology interfered with Canada's leading researcher funders to challenge a peer-reviewed grant for the conference. In response to the growing panic, even the administration of York University began to waver in its requisite detachment on the substance of scholarly work.
Unthinkable Thoughts covers the history of the events from the perspective of Susan Drummond, one of the conference organizers. She methodically examines the contentious idea discussed at the conference – constitutional bi-nationalism in Israel/Palestine. Drawing from copious documentation released under Freedom of Information legislation, she lays out the behind-the-scenes minutiae of statements made and decisions taken before the conference took place. In a final chapter, she considers the nature of academic freedom in light of the events in 2009.
This book serves as a cautionary tale of the ease with which matters of fundamental principle can become compromised in the face of intense social and political pressure. In an era when threats to academic freedom can be subtle and complex, Unthinkable Thoughts offers a sustained contemplation of what is at stake for the university and for democratic society at large.
The book will be of interest to scholars in any discipline as well as members of the general public concerned about academic freedom or the Israeli-Palestinian dispute.
The silencers are busy in Canada, using ever more sophisticated techniques to expand their targets -- from expression to thought itself. Standing in their way, however, are universities, those bastions of free inquiry and open debate. Maybe. This rigorous, absorbing, and courageous book reveals how far the rot has reached and how difficult it is to stop.
The greatest threat to academic freedom today at Canadian universities comes from organized Jewish groups that go to enormous lengths to silence individuals they deem critical of Israel. Anyone who doubts this should read Susan Drummond's superb – but depressing – account of her efforts to hold a conference on Israel's future as a bi-national state at York University.
Susan G. Drummond is an associate professor of law at Osgoode Hall Law School, York University. She was one of the organizers of the Mapping Models of Statehood in Israel/Palestine conference in 2009. She is the author of Mapping Marriage Law in Spanish Gitano Communities (UBC Press, 2005).
Preface
Introduction
An Unintended Ethnography: Part 1
1 Outside Academia
2 The Forbidden Question: "One State or Two?"
An Unintended Ethnography: Part 2
3 Mixing Jurisdictions: Academic Foreign Policy
4 Inside Academia
An Unintended Ethnography: Part 3 – Making Sense
5 Accountability and Validity
6 Academic Freedom and the Worthiness of Ideas
Conclusion: Epicycles and Political Work
Appendices: Correspondence and Documentation
Notes
Selected Bibliography
Index
Find what you're looking for...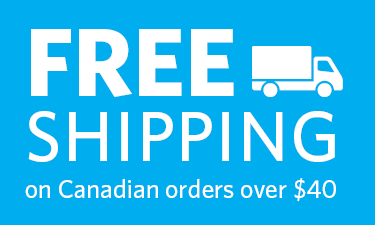 Stay Informed
Receive the latest UBC Press news, including events, catalogues, and announcements.
Publishers Represented
UBC Press is the Canadian agent for several international publishers. Visit our
Publishers Represented
page to learn more.