Printed in Clear Type, 54 b&w photos
Veterans with a Vision
Canada's War Blinded in Peace and War
History has told us something about our war dead but very little about our war wounded.
Veterans with a Vision
provides a vibrant, poignant, and very human history of Canada's war-blinded veterans, whose courage and the organization they created reshaped the way Canadians and successive governments perceived war disability and, in particular, blindness.
Serge Durflinger illuminates the lives of the war blinded by detailing the veterans' process of civil re-establishment, physical and psychological rehabilitation, and social and personal coping. He describes how, in 1922, a group of veterans formed the Sir Arthur Pearson Association of War Blinded (SAPA), closely linked to the Canadian National Institute for the Blind (CNIB). This organization effectively advocated for government pension entitlements, job retraining, and other social programs that allowed veterans to regain a strong measure of independence.
Veterans with a Vision captures the spirit of perseverance that permeated the veterans' community and highlights the impacts made by the war blinded as advocates for all Canadian veterans and all blind citizens.
This book will be appeal to an academic audience based in history but including political science, governance, medicine, sociology, disability studies, and Canadian studies generally. General readers of military history as well as veterans and their families will also find it interesting.
Veterans with a Vision is a must read for historians interested in the social impact of war on Canadian society. It is well written, thoroughly researched, soundly organized, and poignantly relevant as Canada prepares to rehabilitate a new generation of veterans in the post-Afghanistan era.
Durflinger successfully illustrates the important contributions made by war blinded veterans to the creation of national institutions and celebrates the men who achieved personal success in spite of their disability. In spite of minor reservations, Veterans with a Vision makes important contributions to the field of veterans' studies, the development of the Canadian state, and will be a useful work for scholars of twentieth century Canada.
I was unlucky enough to get in the way of one of the shrapnel bullets. I felt a slight sting in my right temple as though pricked by a red-hot needle – and then the world became black. Dawn was now breaking, but night had sealed my eyes.
This is a highly original book. Durflinger's impressive narrative adds a new dimension to our understanding of the social history of Canada's role in the two world wars of the twentieth century.
Based on fascinating personal stories, thorough archival research, and rigorous scholarship, Veterans with a Vision illuminates the lives of Canadian veterans from the world wars and their integration back into society as contributing members. Durflinger tracks the veterans' decades-long battles, as they mobilized to establish organizations to meet their unique ends and pressure the government for more generous rights and pensions. Well-written and thoughtfully argued, this provocative book is essential reading for military and social historians, and those with an interest in the interaction of citizens and the state.
Among many other things, Veterans with a Vision is the history of the most successful and influential of Canada's disabled veterans, the war-blinded. Durflinger makes no secret of his admiration for Edwin Baker, the blinded engineer whose vision of the most appropriate role and treatment of the war-blinded, coupled with his acute sense of real-politik, make him a model for anyone seeking to guide an NGO to success. This timely book will interest anyone involved in disability as a social phenomenon and should inspire comparable volumes for other categories of disability, whether war-related or a consequence of civil life.
Books written about the conflict record major political decisions and their results; they speak of generals, and of heroes. There is a paucity of literary tribute to those who offered their youth to war; nor are there books which tell of the disabled, the war blinded, the amputee, the burnt-out veteran.
Serge Marc Durflinger is an associate professor of history at the University of Ottawa. He is the author of Fighting from Home: The Second World War in Verdun, Quebec and co-editor of War and Society in Post-Confederation Canada.
Preface
Introduction
1 Canada's First War Blinded, 1899-1918
2 The Sir Arthur Pearson Club of War Blinded Soldiers and Sailors, 1919-29
3 The Years of Struggle, 1930-39
4 Rehabilitating the Blinded Casualties of the Second World War, 1939-50
5 Older and Wiser: Canada's War Blinded in the Aftermath of War, 1945-70
6 Twilight, 1971-2002
Conclusion
Notes
Select Bibliography
Index
Related Titles
Canada 1919
A Nation Shaped by War
Edited by Tim Cook and J.L. Granatstein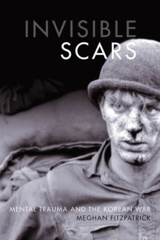 Invisible Scars
Mental Trauma and the Korean War
‹
›
Find what you're looking for...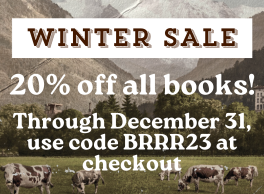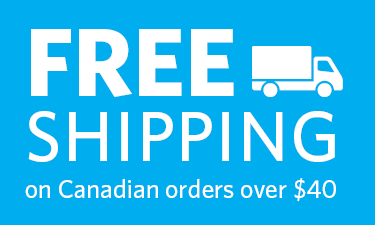 Stay Informed
Receive the latest UBC Press news, including events, catalogues, and announcements.
Publishers Represented
UBC Press is the Canadian agent for several international publishers. Visit our
Publishers Represented
page to learn more.