Who are Canada's Aboriginal Peoples?
Recognition, Definition, and Jurisdiction
UBC Press
, Purich Publishing
Who are the Aboriginal peoples of Canada? Who decides? How many are there, and where do they live?
The 1982 amendments to the Canadian Constitution recognize and affirm "the existing aboriginal and treaty rights of the aboriginal peoples of Canada", specifically the Indian, Inuit and Métis peoples. This book is about the legal and policy issues that must be confronted if this Constitutional commitment is to be honoured.  In its 1996 report, the Royal Commission on Aboriginal Peoples laid out a process to recognize and define Canada's Aboriginal peoples.  The federal government has ignored it. Instead, it continues to maintain and develop the Indian Act, the legislative mechanism created for the administration of 19th century policies of colonial control over Indian reserves and their residents
Pre-eminent authors in the field canvass a range of issues, including: whether courts have a role to play in defining Aboriginality; possible interpretations of s. 91(24) of the Constitution, which assigns responsibility for "Indians and lands reserved to Indians" to the federal government; and the examination and analysis of the international concept of recognition, as it has been  applied to American Indian tribes and how Canada might learn from the experience. Timely, up-to-date, and forward-looking, the analysis in this book will provide an essential conceptual frame of reference with which to measure the future development of Aboriginal legal policy respecting recognition, definition and jurisdiction in Canada.
All-in-all, Who Are Canada's Aboriginal Peoples? is a solid introduction to the key legal and policy issues facing Aboriginal politicians, individuals and communities, and federal and provincial governments. The issues raised are still pertinent to the times.... [I]t offers some interesting lessons and comparative explorations for policy developers and community leaders alike, and even provides some suggestions for govenment.... For the most part, the authors write with skill and clarity, aiming to capture all the prisms of an issue to the reader's benefit.
Chartrand and his collaborators are some of Canada's important thinkers in Aboriginal law. The book is recommended as a valuable resource for constitutional lawyers, policy analysts, professors, and students.
Paul L.A.H. Chartrand is a Métis from Manitoba. A professor at the College of Law, University of Saskatchewan, he has held teaching and other academic appointments in Canada, the United States, Australia, and New Zealand. He has served on the Royal Commission on Aboriginal Peoples, the Aboriginal Justice Implementation Commission (Manitoba), and was president of the Institute on Indigenous Government. He has authored numerous publications, including a book on Métis land rights.
Contributors: Russel L. Barsh, Dale Gibson, John Giokas, Robert K. Groves, Bradford W. Morse.
Foreword / Harry W. Daniels
Introduction / Paul L. A. H. Chartrand
1. Background / Paul L. A. H. Chartrand
2. Collective and Individual Recognition in Canada: The Indian Act Regime / John Giokas & Robert K. Groves
3. Who are the Métis? A Review of the Law and Policy / John Giokas & Paul L. A. H. Chartrand
4. Domestic Recognition in the United States and Canada / John Giokas
5. Métis and Non-status Indians and Section 91(24) of the Constitution Act, 1867 / Robert K. Groves & Bradford W. Morse
6. Political Recognition: An Assessment of American Practice / Russel L. Barsh
7. When is a Métis an Indian? Some Consequences of Federal Constitutional Jurisdiction over Métis / Dale Gibson
8. Defining "The Métis People": The Hard Case of Canadian Aboriginal Law / Paul L. A. H. Chartrand & John Giokas
Conclusion / Paul L. A. H. Chartrand
Index
Find what you're looking for...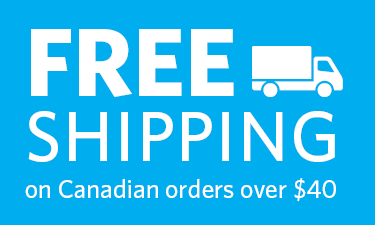 Publishers Represented
UBC Press is the Canadian agent for several international publishers. Visit our
Publishers Represented
page to learn more.