Building a Collaborative Advantage
Network Governance and Homelessness Policy-Making in Canada
Homelessness is not a historical accident. We know that it is the disastrous outcome of policy decisions made over time and at several levels of government. Yet conventional theories in political science and public administration fail to explain why some approaches have worked while others have failed.
Drawing on network governance theory, extended participant observation, and more than sixty interviews with key policy figures, Carey Doberstein investigates how government and civil-society actors in three major Canadian cities have organized themselves to solve public problems. In Vancouver and Calgary, where governance networks include affordable-housing providers, mental health and addiction professionals, Aboriginal community members, representatives of drop-in centres, and others with lived experience, homelessness is on the decline. In Toronto, where government-level decision-making was closed to civil-society actors during the period of investigation, homelessness levels remained stagnant.
Doberstein concludes that having a progressive city council is not enough. Civil-society organizations and actors must have genuine access to the channels of government power in order to work with policy makers to develop innovative and comprehensive solutions. He reveals how program and system coordination and policy innovation are more likely to be generated from within such network governance structures – not imposed from above.
This book will be of interest to students and scholars of public policy, political science, and public administration and also to social-service providers and public-policy practitioners.
Building a Collaborative Advantage is an essential read for those interested in modern forms of governance and policy development. It also is an important contribution to the literature on homelessness, complementing recent research on the history of housing policy and the impact of advocacy networks on homelessness policy.
By investigating the network properties of homelessness governance in three Canadian cities – Toronto, Vancouver, and Calgary – Doberstein provides keen insights that not only contribute to existing network governance research but also offer practical solutions to the challenges of governing homelessness. The book is impressive in its theoretical scope and empirical depth.
Carey Doberstein adds considerably to debates on homelessness policy by shining a light on network governance theory and illustrating what happens when it is, and is not, put into action.
Carey Doberstein is an assistant professor of political science at UBC on the Okanagan campus. He has received awards and honours for his public policy research from the Institute of Public Administration of Canada (IPAC), Canadian Public Administration, and the Canadian Association of Programs in Public Administration (CAPPA).
Preface
1 The Homelessness Puzzle in Canada
2 Integrated Network Governance
3 Vancouver: Coordinated Regional Networks
4 Toronto: Bureaucratized Municipal Governance
5 Calgary: Corporate Network Governance
6 Building a Collaborative Advantage
7 Towards a Solution
Notes; References; Index
Related Titles
No Home in a Homeland
Indigenous Peoples and Homelessness in the Canadian North
Poverty
Rights, Social Citizenship, and Legal Activism
Edited by Margot Young, Susan Boyd, Gwen Brodsky, and Shelagh Day
Protest and Politics
The Promise of Social Movement Societies
Edited by Howard Ramos and Kathleen Rodgers
Working Mothers and the Child Care Dilemma
A History of British Columbia's Social Policy
By Lisa Pasolli
A Complex Exile
Homelessness and Social Exclusion in Canada
By Erin Dej
‹
›
Find what you're looking for...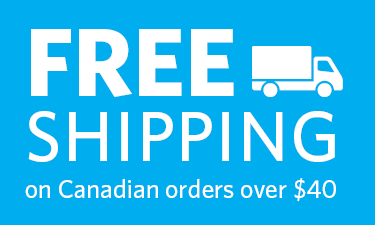 Stay Informed
Receive the latest UBC Press news, including events, catalogues, and announcements.
Publishers Represented
UBC Press is the Canadian agent for several international publishers. Visit our
Publishers Represented
page to learn more.