Cataloguing Culture
Legacies of Colonialism in Museum Documentation
How does material culture become data? Why does this matter, and for whom? As the cultures of Indigenous peoples in North America were mined for scientific knowledge, years of organizing, classifying, and cataloguing hardened into accepted categories, naming conventions, and tribal affiliations – much of it wrong.
Cataloguing Culture examines how colonialism operates in museum bureaucracies. Using the Smithsonian's National Museum of Natural History as her reference, Hannah Turner organizes her study by the technologies framing museum work over two hundred years: field records, the ledger, the card catalogue, the punch card, and eventually the database. She examines how categories were applied to ethnographic material culture and became routine throughout federal collecting institutions.
As Indigenous communities encounter the documentary traces of imperialism while attempting to reclaim what is theirs, this timely work shines a light on access to and return of cultural heritage.
Museum practitioners, historians, anthropologists, and media scholars will find the practices and assumptions of their fields revealed in this indispensable work.
Awards
2022, Winner - The Labrecque-Lee Book Prize, Canadian Anthropology Society
Turner has made an important contribution in reminding museum professionals and museum enthusiasts alike that institutional memory in all its physical forms can shape collective memory in unexpected ways: museum collections document not only the lives and cultures of their 'subjects,' but also those of museum staff, whose interests and biases underlie even the most mundane of museological practices.
This is by far one of the most exciting and original examinations of the history of ethnographic museums I have come across.
Cataloguing Culture is a significant reflection upon the colonial ideologies embedded in the classification processes of museums. Truly illuminating.
Cataloguing Culture is much needed inspiration for museum professionals and information managers to reconsider the nomenclatures and lexicons applied to Indigenous material culture. It's a valuable resource for understanding how respectful, well-informed naming can be a meaningful step toward reconciliation. Words matter and must be chosen wisely.
Hannah Turner is an information and museum studies scholar, and is an assistant professor in the School of Information at the University of British Columbia. She has published in journals such as Museum Anthropology, Knowledge Organization, and Cataloging and Classification Quarterly. From 2018 to 2019 she was a lecturer in Museum Studies at the University of Leicester.
Preface
Introduction: "The Making of Specimens Eloquent"
1 Writing Desiderata: Defining Evidence in the Field
2 On the Margins: Paper Systems of Classification
3 Ordering Devices and Indian Files: Cataloguing Ethnographic Specimens
4 Pragmatic Classification: The Routine Work of Description after 1950
5 Object, Specimen, Data: Computerization and the Legacy of Dirty Data
Conclusion: A Museum Data Legacy for the Future
Notes; Bibliography; Index
Related Titles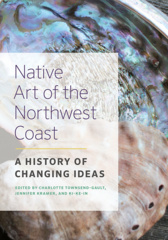 Native Art of the Northwest Coast
A History of Changing Ideas
Edited by Charlotte Townsend-Gault, Jennifer Kramer, and Ḳi-ḳe-in
At the Bridge
James Teit and an Anthropology of Belonging
Adjusting the Lens
Indigenous Activism, Colonial Legacies, and Photographic Heritage
Edited by Sigrid Lien and Hilde Wallem Nielssen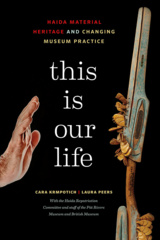 This Is Our Life
Haida Material Heritage and Changing Museum Practice
By Cara Krmpotich, Laura Peers, and the Haida Repatriation Committee and staff of the Pitt Rivers Museum and British Museum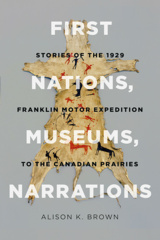 First Nations, Museums, Narrations
Stories of the 1929 Franklin Motor Expedition to the Canadian Prairies
Exhibiting Nation
Multicultural Nationalism (and Its Limits) in Canada's Museums
Writing the Hamat'sa
Ethnography, Colonialism, and the Cannibal Dance
By Aaron Glass; Afterword by Andy Everson / Tanis; Foreword by Chief William Cranmer / T̓łlakwagila
The Social Life of Standards
Ethnographic Methods for Local Engagement
Edited by Janice E. Graham, Christina Holmes, Fiona McDonald, and Regna Darnell
‹
›
Find what you're looking for...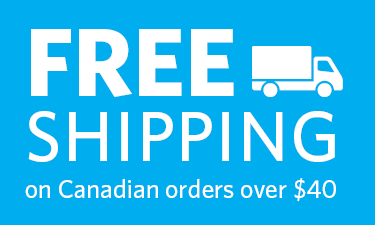 Stay Informed
Receive the latest UBC Press news, including events, catalogues, and announcements.
Publishers Represented
UBC Press is the Canadian agent for several international publishers. Visit our
Publishers Represented
page to learn more.