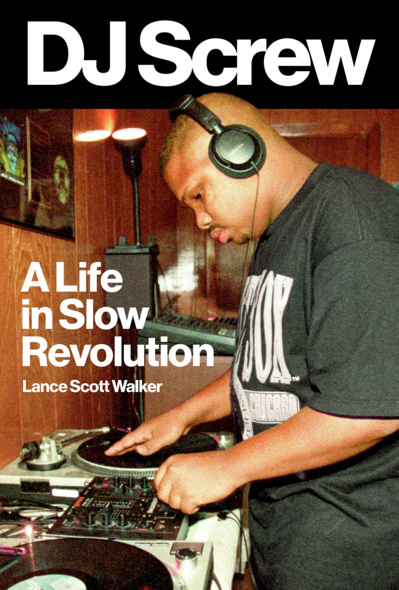 DJ Screw
A Life in Slow Revolution
University of Texas Press
DJ Screw, a.k.a. Robert Earl Davis Jr., changed rap and hip-hop forever. In the 1990s, in a spare room of his Houston home, he developed a revolutionary mixing technique known as chopped and screwed. Spinning two copies of a record, Screw would "chop" in new rhythms, bring in local rappers to freestyle over the tracks, and slow the recording down on tape. Soon Houstonians were lining up to buy his cassettes—he could sell thousands in a single day. Fans drove around town blasting his music, a sound that came to define the city's burgeoning and innovative rap culture. June 27 has become an unofficial city holiday, inspired by a legendary mix Screw made on that date.
Lance Scott Walker has interviewed nearly everyone who knew Screw, from childhood friends to collaborators to aficionados who evangelized Screw's tapes—millions of which made their way around the globe—as well as the New York rap moguls who honored him. Walker brings these voices together with captivating details of Screw's craft and his world. More than the story of one man, DJ Screw is a history of the Houston scene as it came of age, full of vibrant moments and characters. But none can top Screw himself, a pioneer whose mystique has only grown in the two decades since his death.
Weaving flashes of his own voice into an oral history featuring over 130 of Screw's friends, family, heroes, students, and more, Walker stitches together a full picture of the iconic DJ's legacy.
DJ Screw: A Life in Slow Revolution offers an overdue look at the life of this titan and his often-overlooked compatriots...the Screw bio lays out a historically informed, nuanced survey of the economic and technological factors that drove an artist's creations and the Screwed Up Click's career...A Life in Slow Revolution not only offers Screw the studied biographical record he deserves, but also puts so many of his fellow S.U.C. members, who'd never gotten a high-profile book of their own, squarely within the rap canon: Al-D, E.S.G., Big Pokey, Big Moe, and, of course, Big Floyd.
This book is the ultimate word on both [DJ Screw] and his seismic imprint...Walker transubstantiates Screw's lore into something more permanent and tangible, interviewing just about everyone that ever knew the DJ, along with a number of aficionados and famous fans of his that helped make the Screw tape the hip-hop fetish objects that they have become in the decades since Davis's death.
DJ Screw: A Life in Slow Revolution is a worthwhile biography and oral history, even for those who already know the story of Screw's short, impactful life....this book is a worthy topography of Screw's life, from its humble start to its tragic end.
[DJ Screw] delivers not just the story of one individual but the birth of a culture and the rise of a movement. We get to feel the excitement, pitfalls, rivalries and triumphs of a young scene coming into its own...[DJ Screw is] a deeply researched and carefully curated work, devoting as much consideration to Screw's own story as it does to those he influenced and those who influenced him...Walker's extensive knowledge of and, more important, his great respect for his subject come across on the page...[Walker's] prose often has the rhythm and flow of poetry.
In this sensational oral history, hip-hop historian Walker (Houston Rap Tapes) offers a riveting look at why 'DJ Screw is the stuff of Texas legend'...Though [DJ Screw's] life was cut short, Walker's meticulous account underscores the enduring legacy of the rapper's pioneering music and his awe-inspiring ability to capture 'the sound of the streets.' This engrossing work will fascinate fans.
An ambitious love letter to one of Houston's beloved mixtape kings...An insightful portrait sure to engage DJ Screw's longtime fans and newcomers alike.
[A] fascinating oral history chronicling the life of DJ Screw...Walker's years of research and personal expertise about Houston's music scene will help cement Screw's legacy as an innovator who still inspires.
The 'chopped and screwed' sound has become such a staple of hip-hop that most fans probably don't even wonder where the slowed-down, stop-start sonic approach came from—and thus, the late DJ Screw, a.k.a. Houston native Robert Earl Davis Jr., is one of the truly unsung heroes of the genre...he's finally receiving his due in the form of DJ Screw: A Life in Slow Revolution.
The sort of history from below that Walker pursues [in DJ Screw], organised around dialogues with Screw's family and friends, and framed by some light touch narration, seems appropriate. This is the story, after all, of a folk hero who rarely left his hometown...and who resided outside the circuits of official culture...As a written form, oral history suits the circumstantial nature of Screw's artistic development too...It's a form that also serves here to dispel some enduring myths, especially the oft repeated function of Screw's sound to a function of intoxication.
To have created music so immersive, and sedated to the point of psychedelia, it was assumed [DJ Screw] had to have been out of his mind, operating in his infamous Wood Room home studio on a different time zone to the rest of us. I've honestly lost count of the internet posts I've read telling me Screw's music doesn't make sense unless you listen to it stoned. Yet what's so great about veteran writer Lance Scott Walker's long-awaited DJ Screw...is how it demystifies all this, treating its subject less like a mysterious campfire tale and more like a human being...[DJ Screw] is a breezy combination of biography and oral history.
DJ Screw single handedly created a hip-hop culture in Houston. Screw's invention has inspired superstars like Drake, Kendrick Lamar, and A$AP Rocky. And via interviews from family, friends, and Chopped and Screwed nerds, he finally gets his due.
[DJ Screw is one] of the best books of this year...[breaks] every rule of the hip hop biography to rewrite them in a way that suggests something new, and more ambitious for the future of rap scholarship.
[A] sprawling story of the man who put Houston rap on the map...In talking to most of the Houston rap world, Walker is able to paint a portrait of the artist that hasn't really been seen before.
This book is an absolute powerhouse...Lance Scott Walker delivers a poignant and personal tale that should solidify and codify Screw's place in the hip-hop pantheon while also never shying away from who he was as a person in everyday life.
Walker...manages to harness the flashlike life and career [of DJ Screw] and slow it down to create a clearer representation of a crucial 20th-century artist. Through hundreds of interviews with family, friends and collaborators spanning thousands of hours, Walker presents Screw's work not as an incredible moment of combustion but rather what the title implies: a slow revolution.
DJ Screw: A Life in Slow Revolution is an essential book for any hip hop fan. Few artists changed hip hop the way that Screw did, creating a distinct production style that was immediately recognizable and quickly associated with the sound of Houston. As you read this book, you not only get a sense for how that happened and how DJ Screw worked, but you get a sense of how much the greater Houston area latched on to what he was building and made it a part of their identity. It's a loving and well-researched book that fills in a gap on any hip hop lover's book shelf.
[Walker] uses Davis's story to cobble together the history of Houston hip-hop's early days...he makes Screw an oral history, rounding up quotes (many from firsthand interviews) from the men and women who were there...Even in death, J Dilla and DJ Screw continue to be two of the most influential figures in hip-hop. And Charnas and Walker use their biographies to remind both diehards and novices why that is — and to give the performers hella flowers in the process.
Walker does scrupulous research in the form of a broad span of interviews with nearly everyone who knew the seminal Houston DJ.
[Walker] has made the story of rap in Houston accessible for those who weren't there to experience it...Walker is discreet, taking up only as much space as necessary to put order to his narratives and leaving the rest for witnesses and participants to fill in. His work is a portrait of a time hard to remember now, even for those of us who lived it...and it deserves a place alongside such classics of American oral history as Please Kill Me, The Other Hollywood, and Meet Me in the Bathroom.
Every hip hop fan should know not just DJ Screw's name, but also the deep influence he had on all of modern music...To get the full story of his extraordinary life, author Lance Scott Walker spoke to childhood friends, collaborators, and rap moguls to paint a picture of just how important he was to not just his community, but music as a whole.
An amalgam of firsthand accounts from the people closest to DJ Screw, from family and close friends to members of Screwed Up Click (the popular hip hop collective he founded)...While the book's narrative ultimately ends in tragedy, readers are also exposed to the beauty, brotherhood, generosity, and passion for music that dominated DJ Screw's life...Told in detailed and intimate language, each person Walker interviews helps personify the kind of man and artist DJ Screw was, no matter what name you might have known him by.
It is true that the legacy of DJ Screw can be heard echoing far beyond the regions of his most direct impact, but this is also a book richly steeped in Houston culture, Houston rap, and Houston's impact during an era. It is expansive, impressive, and it keeps a legend here with us, long after he's gone.
DJ Screw is top-level important in rap, a name to be mentioned alongside the mammoth DJs that are household names. What Lance Scott Walker has done here is put together a tribute befitting Screw's oversized-but-underappreciated historical stature.
Lance Scott Walker is originally from Texas and is now based in New York. He is the author of Houston Rap Tapes and collaborated on the companion photo book Houston Rap. He has written for the Houston Chronicle, Houston Press, Red Bull Music Academy, Vice, Wondering Sound, Fader, and The Wire.
Related Titles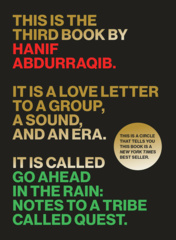 Go Ahead in the Rain
Notes to A Tribe Called Quest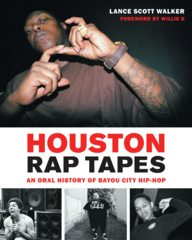 Houston Rap Tapes
An Oral History of Bayou City Hip-Hop
By Lance Scott Walker; Foreword by Willie D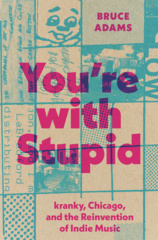 You're with Stupid
kranky, Chicago, and the Reinvention of Indie Music
By Bruce Adams
‹
›
Find what you're looking for...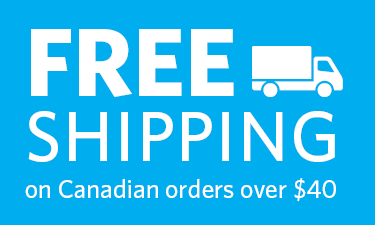 Stay Informed
Receive the latest UBC Press news, including events, catalogues, and announcements.
Publishers Represented
UBC Press is the Canadian agent for several international publishers. Visit our
Publishers Represented
page to learn more.