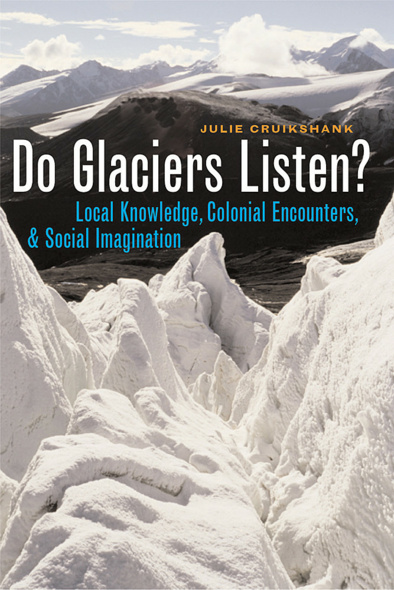 23 b&w illustrations, 10 maps
Do Glaciers Listen?
Local Knowledge, Colonial Encounters, and Social Imagination
Do Glaciers Listen? explores the conflicting depictions of glaciers to show how natural and cultural histories are objectively entangled in the Mount Saint Elias ranges. This rugged area, where Alaska, British Columbia, and the Yukon Territory now meet, underwent significant geophysical change in the late eighteenth and nineteenth centuries, which coincided with dramatic social upheaval resulting from European exploration and increased travel and trade among Aboriginal peoples.
European visitors brought with them varying conceptions of nature as sublime, as spiritual, or as a resource for human progress. They saw glaciers as inanimate, subject to empirical investigation and measurement. Aboriginal oral histories, conversely, described glaciers as sentient, animate, and quick to respond to human behaviour. In each case, however, the experiences and ideas surrounding glaciers were incorporated into interpretations of social relations.
Focusing on these contrasting views during the late stages of the Little Ice Age (1550-1900), Cruikshank demonstrates how local knowledge is produced, rather than discovered, through colonial encounters, and how it often conjoins social and biophysical processes. She then traces how the divergent views weave through contemporary debates about cultural meanings as well as current discussions about protected areas, parks, and the new World Heritage site. Readers interested in anthropology and Native and northern studies will find this a fascinating read and a rich addition to circumpolar literature.
Awards
2006, Winner - Vic Turner Prize in Ethnographic Writing, Society for Humanistic Anthropology
2006, Winner - K.D. Srivastava Award, UBC Press
2006, Winner - Julian Steward Award, American Anthropology Association
2007, Winner - Clio Award (North), Canadian Historical Association
Perhaps the crucial word in the title is 'Listen.' The reader must listen carefully to the words as spoken by others in this beautifully crafted book. Do Glaciers Listen? is a fascinating read. Cruikshank's discussion of how encounters shape and create perceptions of the world, and how layers of meaning are forced onto landscapes by peoples is thoroughly thought provoking. This book is highly recommended for scientitst, anthropologists, historians, and everyone with an interest in the social construction of landscapes.
Cruikshank's book is sophisticated, rigorous, and exciting. Its pages brim with nuanced takes on epistemology, sensitive descriptions of ice, and rigorous analyses of cultural interactions. This is indeed a tour de force in interdisciplinary studies.
Do Glaciers Listen? is an exploration of nature and culture in encounter that builds upon Julie Cruikshank's deep and unrivalled knowledge of indigenous tradition. It focuses on an area that is, by most people's reckoning, 'off the beaten track' and probably thus, by extension, unpropitious space for such an inquiry. But this is its triumph. It brings liminal space to the very centre of several important concerns of contemporary scholarship.
Julie Cruikshank is professor emerita in the Department of Anthropology and Sociology at the University of British Columbia. She is the author of Life Lived Like a Story (winner of the 1992 MacDonald Prize); Reading Voices; and The Social Life of Stories. In 2012 she was awarded a Clio Lifetime Achievement Award for The North by the Canadian Historical Association
List of Illustrations
Acknowledgments
Introduction: The Stubborn Particularities of Voice
Part 1: Matters of Locality
1 Memories of the Little Ice Age
2 Constructing Life Stories: Glaciers as Social Spaces
3 Listening for Different Stories
Part 2: Practices of Exploration
4 Two Centuries of Stories from Lituya Bay: Nature, Culture, and La Pérouse
5 Bringing Icy Regions Home: John Muir in Alaska
6 Edward James Glave, the Alsek, and the Congo
Part 3: Scientific Research in Sentient Places
7 Mapping Boundaries: From Stories to Borders
8 Melting Glaciers and Emerging Histories
Notes
Bibliography
Index
Find what you're looking for...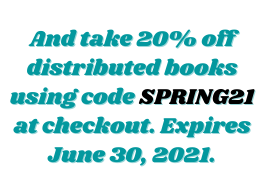 Publishers Represented
UBC Press is the Canadian agent for several international publishers. Visit our
Publishers Represented
page to learn more.