b&w photos, illustrations, and maps throughout
Haida Monumental Art
Villages of the Queen Charlotte Islands
The Haida of the Queen Charlotte Islands in British Columbia constructed some of the most magnificent houses and erected some of the most beautifully carved totem poles on the Northwest Coast. During the last quarter of the nineteenth-century, images of the Haida's immense cedar houses and soaring totem poles were captured, first on glass plates and later on film, by photographers who travelled to then-remote villages such as Masset and Skidegate to marvel at, and record, what they saw there.
Haida Monumental Art, initially published as a limited edition hardcover and finally available in paperback, includes a large number of these remarkable photographs, selected from a collection of over 10,000 original prints and photographic plates. They depict the Haida villages at the height of their glory and record their tragic deterioration only a few decades later. As well, this edition contains the complete text from the first edition, including site plans and detailed descriptions of fifteen major villages and several smaller sites, which are catalogued by house and pole.
By combining archeology and ethnohistory, George MacDonald presents an integrated framework for understanding the physical structure of a Haida village. He explains how the houses and poles are part of a fascinating web of myth, family history and Haida cosmology, which provides a unique insight into Haida culture.
A monument in itself … a sourcebook to which the scholar can return over and over again … pleasurable and informative reading for anyone interested in Northwest Coast culture.
The historical photographs are stunning. To see the villages as the earliest photographers saw them is to recapture in part the wonder and majesty that was the Haida cultural heritage. At the same time, the grief that was the destruction of the villages is all too apparent.
Without any doubt the most important event of the 1994 publishing years if the re-appearance of George F. MacDonald's definitive study, Haida Monumental Art. I cannot think of another book that takes a reader so intimately into the culture of a First Nations people.
George F. MacDonald is an anthropologist and was the director of the Canadian Museum of Civilization from 1983-1998.
Foreword / Bill Reid
Preface and Acknowledgments
The Haida of the Queen Charlotte Islands
Introduction
Archaeology
Traditional Society
Cosmology
Mythology
Ethnohistory
Contact with European Culture
Haida Dwellings
The House as Symbol
House Types
House Building
House Decoration
Crests
The House Frontal Pole
Monumental and Architectural Features
Mortuary Sculpture
Memorial Poles
Ethnography Among the Haida
The Southern Villages
Skidegate
Haina
Lina
Cumshewa
Kunhalas
Skedans
Tanu
Kaidju
Ninstints
Kaisun
Chaatl
The Northern Villages
Masset
Kayang
Yan
Hiellan
Kung
Yatze
Kiusta
Dadens
Yaku
Tian
Photography and the Haida Villages of the Queen Charlotte Islands: An Historical Perspective / Richard J. Huyda
Selected Bibliography
Photographic Credits
Find what you're looking for...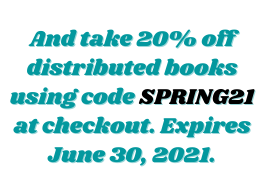 Publishers Represented
UBC Press is the Canadian agent for several international publishers. Visit our
Publishers Represented
page to learn more.