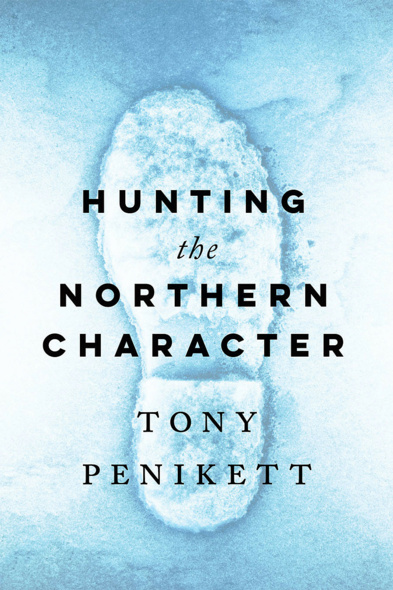 Hunting the Northern Character
Canadian politicians, like many of their circumpolar counterparts, brag about their country's "Arctic identity" or "northern character," but what do they mean, exactly? Stereotypes abound, from Dudley Do-Right to Northern Exposure, but these southern perspectives fail to capture northern realities. In this passionate, deeply personal account of modern developments in the Canadian North, Tony Penikett corrects confused and outdated notions of a region he became fascinated with as a child and for many years called home.
During decades of service as a legislator, mediator, and negotiator, Penikett bore witness to the advent of a new northern consciousness. Out of sight of New Yorkers, and far from the minds of Copenhagen's citizens, Indigenous and non-Indigenous leaders came together to forge new Arctic realities as they dealt with the challenges of the Cold War, climate change, land rights struggles, and the boom and bust of resource megaprojects.
This lively account of their struggles and accommodations not only retraces the footsteps of Penikett's personal hunt for a northern identity but also tells the story of an Arctic that the world does not yet know.
This book will appeal to anyone interested in the North, whether student or scholar, northern or southerner, concerned citizen or policy maker.
There are tantalizing snippets of memoir in this book—Penikett is an excellent writer, and there's one especially lovely description of his presence as honorary pallbearer at his former mother-in-law's funeral and potlatch. But it is largely a comprehensive review of issues such as governance, international relations (a history and critique of the Arctic Council), resource management, climate change, and social issues like poverty, education, and health. Chapters on climate change, the 'hungry ghost,' and the complex issue of sovereignty are especially good, as Penikett honours traditional knowledge (known colloquially as TK), and the slow integration of traditional knowledge into scientific research and analysis in the Arctic.
Hunting The Northern Character is an eloquent appeal to end condescending treatment of the one uniquely Canada region best known to the outside world.
This is an insider's view of Canada's North and the Arctic world generally, informed by decades of experience in all aspects of northern life – social, environmental, and economic. It is astonishingly wide-ranging and comprehensive in its approach to topics, as well as lighthearted and anecdotal. It is difficult to think of anyone who knows more, or as much, about this subject as Penikett, which makes his book indispensable reading for anyone interested in the North.
Summing Up: Essential.
Tony Penikett's book is an elegant and deeply moving account of the social disruptions, changes in governance structures, and complications, contradictions, and paradoxes of evolving relations between Indigenous and settler communities around the circumpolar North. Along the way, he weaves in powerful memoir and a multitude of voices that bring the Arctic into ever sharper focus, revealing the long-lasting impact of geopolitical turns, colonial infrastructures, and ecological transformations.
Hunting the Northern Character is light-hearted, interesting, and informed by Penikett's deep experience and understanding of the North.
Tony Penikett's book is profound and wise, achieving its goal of portraying the true face of the North and its people, long obscured by stereotypes. His passion for the North and its people shines through and will inspire everyone who wants to make a difference. Many of his insights into community and consensus building are of broad significance. This book will be a good friend to many who live far beyond the Arctic, and it deserves to be widely known.
With characteristic humour and humanity, Tony Penikett brings the modern Arctic and its challenges to life, not only as a region of great power competition and economic opportunity but also, first and foremost, as a place that millions call home. He offers unique insight into the way the Arctic really works.
Tony Penikett spent twenty-five years in public life, including two years in the House of Commons as chief of staff to federal NDP leader Ed Broadbent, five terms in the Yukon Legislative Assembly, and two terms as premier of Yukon Territory. His government negotiated settlements of Yukon First Nation land claims and passed pioneering legislation in the areas of education, health, and language. It also organized Yukon 2000, a unique bottom-up economic-planning process. Between 1997 and 2001, he served as deputy minister of negotiations and, later, as deputy minister of labour for the BC government. He is the author of one book, Reconciliation: First Nations Treaty Making in British Columbia, and two films, The Mad Trapper and La Patrouille Perdue.
Prologue
Contours
1 Who, What, Where? Arctic Peoples and Places
2 Pawns: The Cold War
3 Born in the Northern Bush: Indigenous Government
4 No Settler Need Apply: The Arctic Council
Community
5 What You Eat and Where You Live: Poverty in the North
6 Knowing Yourself: Education and Health
7 Underfoot: Resources, Renewable and Non-renewable
Conflict
8 Arctic Security: Control or Cooperation?
9 Hungry Ghost: Climate Change
10 Boomers and Lifers: A New Divide
Notes; Bibliography; Index
Related Titles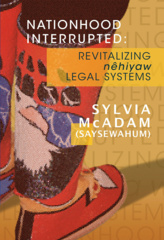 Nationhood Interrupted
Revitalizing nêhiyaw Legal Systems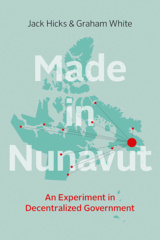 Made in Nunavut
An Experiment in Decentralized Government
By Jack Hicks and Graham White
By Law or In Justice
The Indian Specific Claims Commission and the Struggle for Indigenous Justice
By Jane Dickson
‹
›
Find what you're looking for...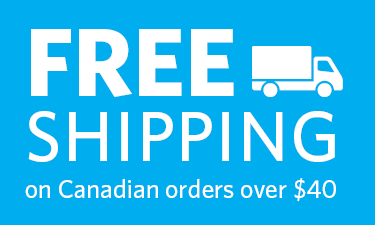 Publishers Represented
UBC Press is the Canadian agent for several international publishers. Visit our
Publishers Represented
page to learn more.