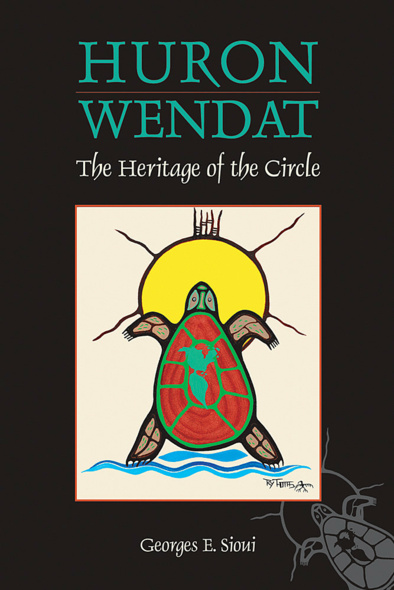 Huron-Wendat
The Heritage of the Circle
'Wendat' was the word used by the five confederated nations of Wendake, the Wendat name for Huronia, the Ontario territory that the French -- mainly the Jesuits -- knew and described between 1615, when the Recollet Joseph Le Caron and Samuel de Champlain arrived, and 1649, when the Wendat confederacy collapsed. Champlain was the first to make consistent use of the disparaging term 'Huron' in naming the Wendats, and until recently that was still the name used by scholars and others in referring to these indigenous people.
In this book, Georges Sioui, who is himself Wendat, redeems the original name of his people and tells their centuries-old history by describing their social ideas and philosophy and the relevance of both to contemporary life. The question he poses is a simple one: after centuries of European and then other North American contact and interpretation, isn't it now time to return to the original sources, that is to the ideas and practices of indigenous peoples like the Wendats, as told and interpreted by indigenous people like himself?
Sioui contends that for human beings there is really only one way of looking at life on this earth, and that is as a sacred circle of relationships among all beings, whatever their form, and among all species. The great danger we face is that we will no longer see life as a vast system of kinship. Human societies are of just two kinds: those that recognize and live in kinship within the Circle, and those that have forgotten the Circle. But there is only one 'civilization' appropriate to human existence: the civilization of the Circle, the sacred circle of life.
The first chapter reviews the Wendats' Creation mythology and considers how they view their origins, migrations, theology, ethics, philosophy, oral literature, and sociology, as well as their role in Amerindian geopolitics. Chapter 2 looks at archaeology and its role in bridging the gap created by negative attitudes and perceptions such as are frequently adopted by the human sciences (mainly history, anthropology, literature studies, and sociology) toward Amerindians, and, conversely, by today's Amerindians towards these same human sciences. The third chapter describes Wendat society from an Amerindian viewpoint, concentrating on the period between 1615 and 1650 and drawing on traditional ethnographic documentation mainly contained in the reports of missionaries and early French explorers.
A major strength of the book is the argument the author makes for a meaningful dialogue between archaeologists and 'Amerindians' in the development of an Amerindian archeology that better reflects the needs and interests of contemporary Native people.
In this book, Georges Sioui, himself Wendat, tells [the history of his people], providing readers with a fascinating look at Wendat society and its rich legacy for Canada and the modern world.
Georges E. Sioui (Wendayete, which means "The One Who Carries an Island on His Back") is a professor at Ottawa University in the Department of Classics and Religious Studies (Aboriginal Studies). He is the author of Histories of Kanatha Seen and Told, Seawi, and For an Amerindian Autohistory, which was originally published in French as Pour une autohistoire amerindienne. Jane Brierley (translator) is a Montreal literary translator who won the 1990 Governor General's award for her translation of Philippe-Joseph Aubert de Gaspe's Yellow-Wolf and Other Tales of the Saint Lawrence. She is also the translator of Denys Delage's Bitter Feast: Amerindians and Europeans in Northeastern North America 1600-64 and many other works.
Maps and Tables
Preface
Acknowledgments
Introduction
1 Origins and Mythology
2 Wendat Demographic History
3 Wendat Society
Conclusion
Afterword
Appendices
Notes
Bibliography
Selected Recent Publications
Index
Find what you're looking for...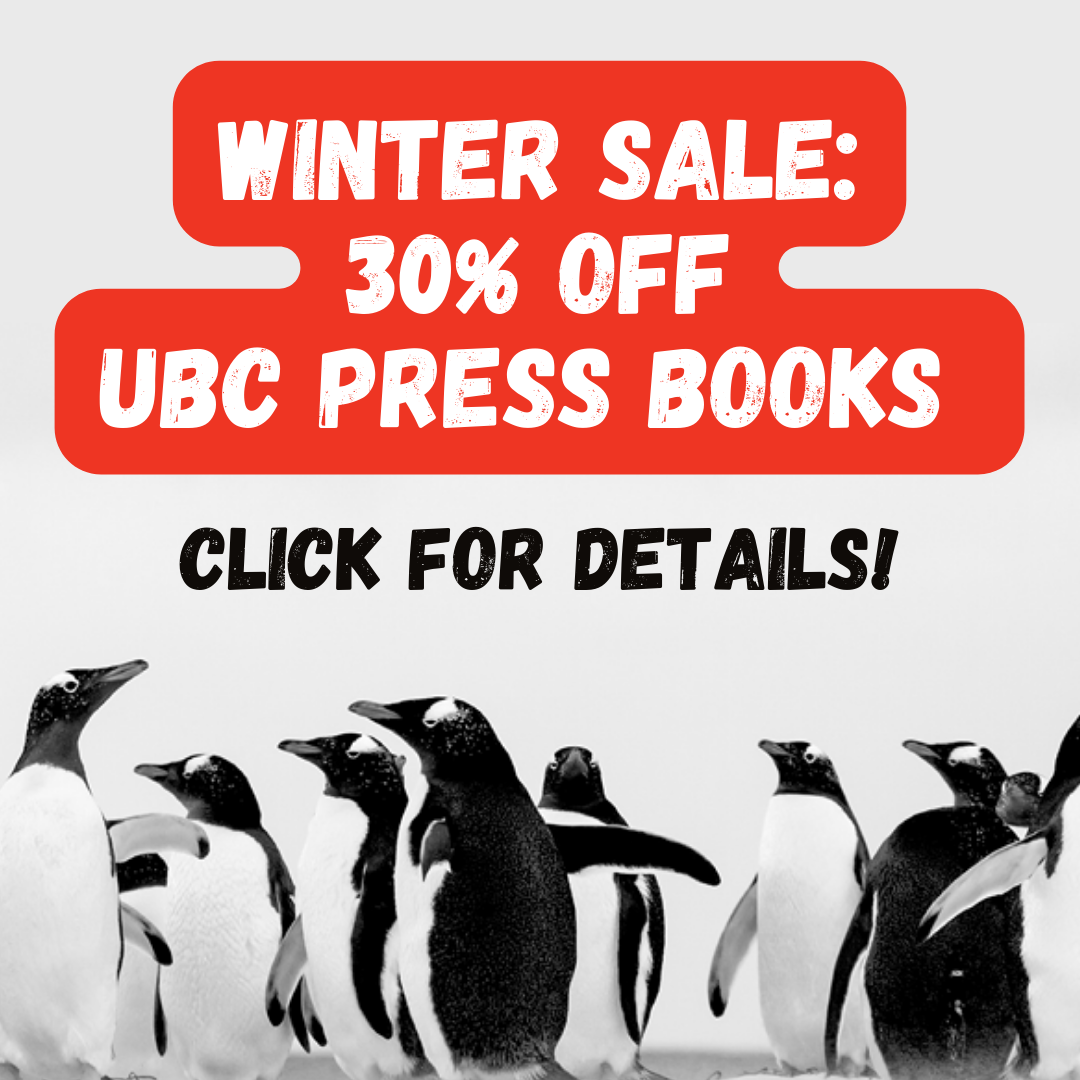 Stay Informed
Receive the latest UBC Press news, including events, catalogues, and announcements.
Publishers Represented
UBC Press is the Canadian agent for several international publishers. Visit our
Publishers Represented
page to learn more.