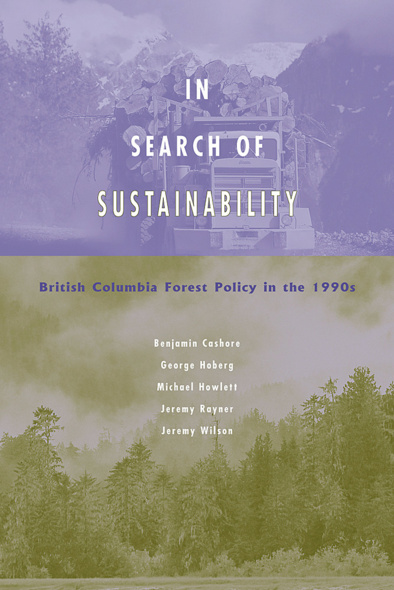 28 b&w figures and tables
In Search of Sustainability
British Columbia Forest Policy in the 1990s
In recent years, the forests of British Columbia have become a battleground for sustainable resource development. The conflicts are ever present, usually pitting environmentalists against the forest industry and forestry workers and communities. In an effort to broker peace in the woods, British Columbia's NDP government launched a number of promising new forest policy initiatives in the 1990s. In Search of Sustainability brings together a group of political scientists to examine this extraordinary burst of policy activism. Focusing on how much change has occurred and why, the authors examine seven components of BC forest policy: land use, forest practices, tenure, Aboriginal issues, timber supply, pricing, and jobs.
RELATED TOPICS:
BC Studies
,
Environmental Advocacy & Activism
,
Environmental Conservation & Sustainability
,
Environmental Law
,
Environmental Policy
,
Environmental Politics
,
Environmental Studies
,
Forestry
,
Indigenous Peoples and the Law
,
Indigenous Studies
,
Law
,
Political Science
,
Regional Studies
,
Resource Management & Policy
,
Resource Studies
The pace, nature, and scope of change in B.C. forest policy over the last decade has attracted unprecedented scholarly and public attention. This book provides a substantial, timely, and comprehensive assessment of this rapid evolution. It will be read with keen interest by a variety of audiences and play a key role in framing the ongoing debate over the limits and potential of public policy to promote sustainable forestry.
If you want a book that goes beyond simple description and keenly analyzes factors that shaped forest policy in BC in the 1990s and will continue to shape policy in this area well into the future, then you owe a debt to the authors of In Search of Sustainability. These authors not only accomplish this goal, but they do it in a straightforward and readable manner.
Benjamin Cashore, George Hoberg, Michael Howlett, Jeremy Rayner, and Jeremy Wilson teach at Auburn University, the University of British Columbia, Simon Fraser University, Malaspina University College, and the University of Victoria respectively.
Acronyms
Preface
1 Policy Cycles and Policy Regimes: A Framework for Studying Policy Change / George Hoberg
2 Experimentation on a Leash: Forest Land Use Planning in the 1990s / Jeremy Wilson
3 The 6 Percent Solution: The Forest Practices Code / George Hoberg
4 The Politics of Long-Term Policy Stability: Tenure Reform in British Columbia Forest Policy / Michael Howlett
5 Policy Venues, Policy Spillovers, and Policy Change: The Courts, Aboriginal Rights, and British Columbia Forest Policy / Michael Howlett
6 Fine-Tuning the Settings: The Timber Supply Review / Jeremy Rayner
7 Timber Pricing in British Columbia: Change as a Function of Stability / Benjamin Cashore
8 Don't Forget Government Can Do Anything: Policies toward Jobs in the BC Forest Sector / George Hoberg
9 Conclusion: Change and Stability in BC Forest Policy / Benjamin Cashore, George Hoberg, Michael Howlett, Jeremy Rayner and Jeremy Wilson
Notes
Bibliography
Index
Find what you're looking for...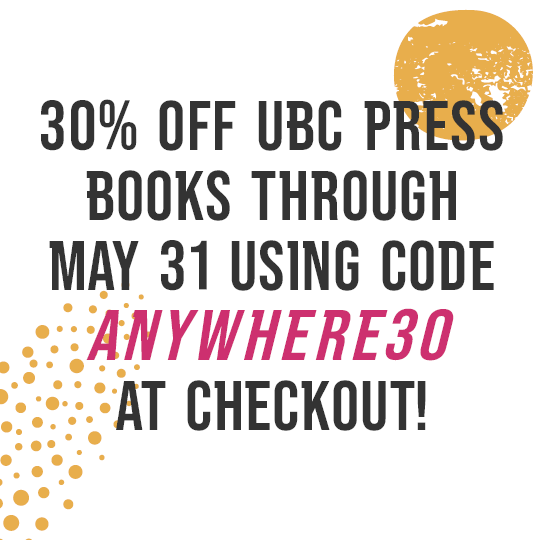 Stay Informed
Receive the latest UBC Press news, including events, catalogues, and announcements.
Publishers Represented
UBC Press is the Canadian agent for several international publishers. Visit our
Publishers Represented
page to learn more.