Indigenous Encounters with Neoliberalism
Place, Women, and the Environment in Canada and Mexico
The recognition of Indigenous rights and the management of land and resources have always been fraught with complex power relations and conflicting expressions of identity. In Indigenous Encounters with Neoliberalism, Isabel Altamirano-Jiménez explores how this issue is playing out in two countries very differently marked by neoliberalism's local expressions – Canada and Mexico.
Weaving together four distinct case studies, two from each country – Nunavut, the Nisga'a, the Zapatista Caracoles in Chiapas, and the Zapotec from Juchitán – Altamirano-Jiménez presents insights from Indigenous feminism, critical geography, political economy, and postcolonial studies. These specific examples highlight Indigenous people's responses to neoliberalism in their respective countries, reflecting the tensions that result from how Indigenous identity, gender, and the environment have been connected. Indigenous women's perspectives are particularly illuminating as they articulate diverse aspirations and concerns within a wider political framework.
What emerges is a theoretical and empirical discussion of how indigeneity as an act of articulation is embedded in tensions between local needs and global wants. By exploring Indigenous peoples' relations
to
and
in
different locations, this study attempts to uncover the complexities of materializing neoliberalism and the fluidity of indigeneity.
This book will appeal to scholars of women's studies, native studies, political science, and resource management, as well as activists and NGO professionals.
Altamirano-Jiménez makes a powerful and compelling argument for a deeper understanding of Indigenous mobilization and resurgence in the wider context of gender, colonialism, and neoliberal regimes. This text should be required reading in the fields of Indigenous studies, political science, and women's studies.
This ambitious work examining and comparing Indigenous struggles in Canada and Mexico impressively draws together theoretical studies of space, place, indigeneity, and gender. It will benefit scholars in a wide range of fields.
Isabel Altamirano-Jiménez (Zapotec) is an associate professor in the Department of Political Science and in the Faculty of Native Studies at the University of Alberta.
Introduction: The Articulation of Indigeneity and Neoliberal Governance
1 The Political Economy of Indigeneity Articulation
2 Indigeneity, Nature, and Neoliberalism
3 Nunavut: Arctic Homeland and Frontier
4 The Nisga'a "Common Bowl," Gender, and Property Rights
5 The Zapatista Movement: Place-Driven Recognition?
6 Indigeneity, Land, and Gender in Oaxaca
Conclusion: Toward Spaces of Indigenous Repossessions
References
Index
Related Titles
Upholding Indigenous Economic Relationships
Nehiyawak Narratives
Indigenous Peoples and Autonomy
Insights for a Global Age
Edited by Mario Blaser, Ravi De Costa, Deborah McGregor, and William D. Coleman
Being Again of One Mind
Oneida Women and the Struggle for Decolonization
By Lina Sunseri
Aboriginal Peoples and Forest Lands in Canada
Edited by D.B. Tindall, Ronald L. Trosper, and Pamela Perreault
From Treaty Peoples to Treaty Nation
A Road Map for All Canadians
By Greg Poelzer and Ken S. Coates
The Proposal Economy
Neoliberal Citizenship in "Ontario's Most Historic Town"
By Pamela Stern and Peter Hall
Incorporating Culture
How Indigenous People Are Reshaping the Northwest Coast Art Industry
By Solen Roth
Assembling Unity
Indigenous Politics, Gender, and the Union of BC Indian Chiefs
‹
›
Find what you're looking for...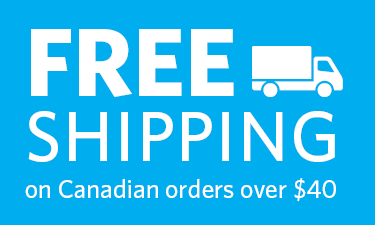 Stay Informed
Receive the latest UBC Press news, including events, catalogues, and announcements.
Publishers Represented
UBC Press is the Canadian agent for several international publishers. Visit our
Publishers Represented
page to learn more.