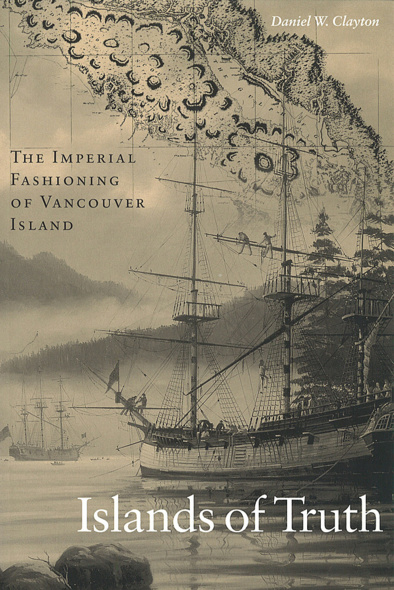 6 b&w illustrations, 8 maps
Islands of Truth
The Imperial Fashioning of Vancouver Island
In Islands of Truth, Daniel Clayton examines a series of encounters with the Native peoples and territory of Vancouver Island in the late eighteenth and early nineteenth centuries. Although he focuses on a particular region and period, Clayton also meditates on how representations of land and people, and studies of the past, serve and shape specific interests, and how the dawn of Native-Western contact in this part of the world might be studied 200 years later, in the light of ongoing struggles between Natives and non-Natives over land and cultural status.
Between the 1770s and 1850s, the Native people of Vancouver Island were engaged by three sets of forces that were of general importance in the history of Western overseas expansion: the West's scientific exploration of the world in the Age of Enlightenment; capitalist practices of exchange; and the geopolitics of nation-state rivalry. Islands of Truth discusses these developments, the geographies they worked through, and the stories about land, identity, and empire stemming from this period that have shaped understanding of British Columbia's past and present.
Clayton questions premises underlying much of present B.C. historical writing, arguing that international literature offers more fruitful ways of framing local historical experiences. Islands of Truth is a timely, provocative, and vital contribution to post-colonial studies.
In effect, Clayton has produced in this assiduously researched and thoroughly annotated book not just a geographical but, more obviously, a sociological history of white/Native contact, conflict, and eventual Native suppression... One can be grateful for Clayton's provision of so much information, given his goals, and for a bibliography which will prove a valuable resource for future researchers.
Daniel W. Clayton's Islands of Truth is the most useful book on native-white encounters on the Northwest Coast to appear in nearly a quarter century, since the University of British Columbia Press published Robin Fisher's Contact and Conflict: Indian-European Relations in British Columbia, 1774-1890 (1977)... Clayton uses a relatively small place and brief period to open up very big questions about the nature of colonialism in all times and places. His treatment of Vancouver, for example, made this Oregonian immediately think about Lewis and Clark, those celebrated pioneering naturalists of the U.S. West… Islands of Truth is more a cautionary tale than a clarion call. Clayton would have us approach the volatile history of native-white relations thoughtfully and prudently, and he has given us a splendid model of how to do so.
Daniel Clayton teaches in the School of Geography and Geosciences at St. Andrew's University, Scotland.
Illustrations
Acknowledgments
Introduction
Part 1: Spaces of European Exploration Introduction
1 Captain Cook, the Enlightenment, and Symbolic Violence
2 Successful Intercourse Was Had with the Natives?
3 Captain Cook and the Spaces of Contact at Nootka Sound
4 Cook Books
5 Histories, Genealogies, and Spaces of the Other
Part 2: Geographies of Capital Introduction
6 The Conflictual Economy of Truth of the Maritime Fur Trade
7 Native Power and Commercial Contact at Nootka Sound
8 The Spatial Politics of Exchange at Clayoquot Sound
9 Regional Geographies of Accommodation and Appropriation
Part 3: Circulating Knowledge and Power Introduction
10 The Ledger, the Map, and British Imperial Vision
11 Circumscribing Vancouver Island
12 Delineating the Oregon Territory
13 Mythical Localities
14 Conclusion: The Loss of Locality
Notes; Bibliography; Index
Related Titles
To Share, Not Surrender
Indigenous and Settler Visions of Treaty Making in the Colonies of Vancouver Island and British Columbia
Edited by Peter Cook, Neil Vallance, John Lutz, Graham Brazier, and Hamar Foster
‹
›
Find what you're looking for...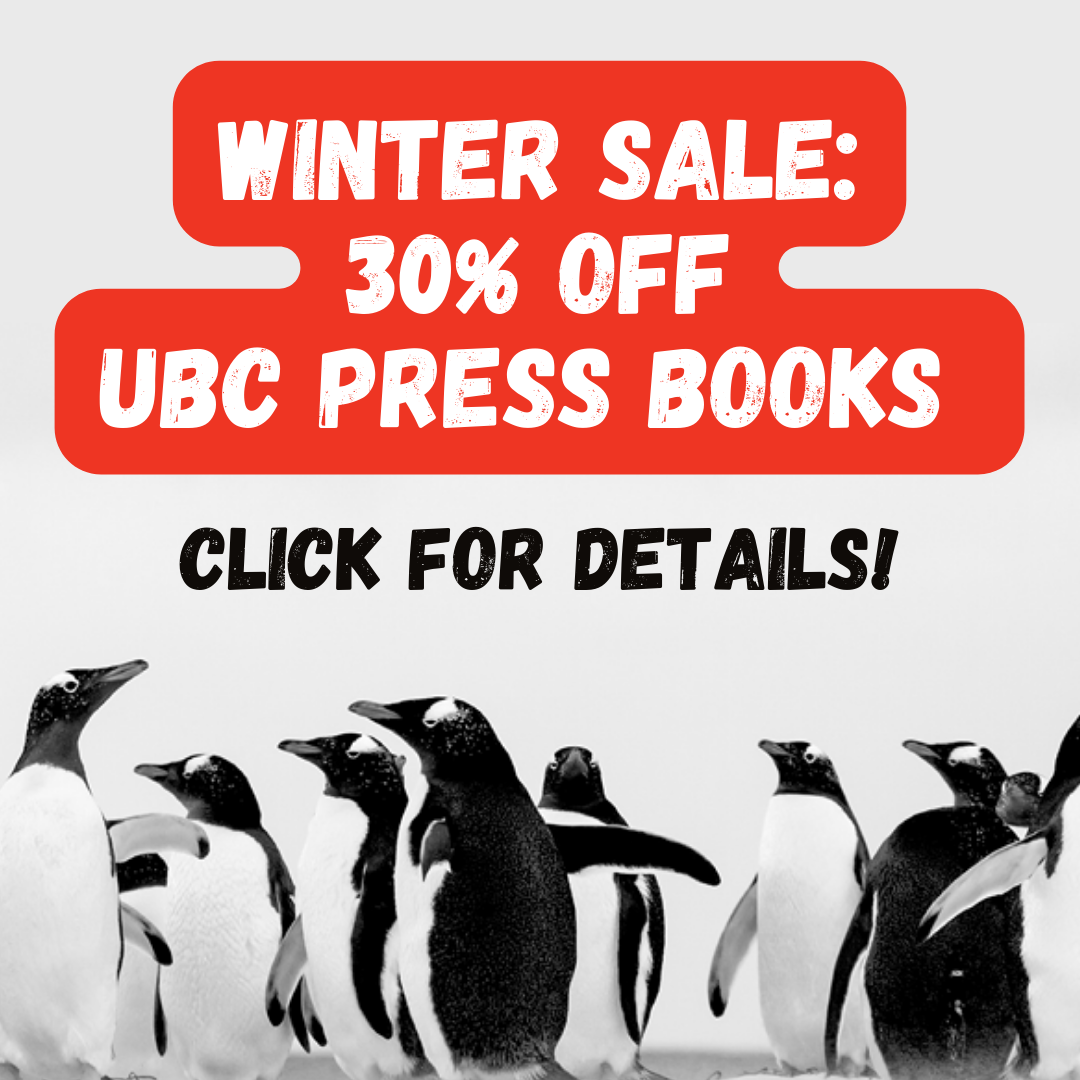 Stay Informed
Receive the latest UBC Press news, including events, catalogues, and announcements.
Publishers Represented
UBC Press is the Canadian agent for several international publishers. Visit our
Publishers Represented
page to learn more.