Law and Neurodiversity
Youth with Autism and the Juvenile Justice Systems in Canada and the United States
As social perceptions of diversity become more nuanced, awareness of the prevalence of autism has grown. But how do we accommodate natural human neurodiversity within the juvenile justice system? And what are the consequences for young people?
Law and Neurodiversity offers invaluable guidance on how autism research can inform and improve juvenile justice policies in Canada and the United States. Both countries rely on decentralized systems of governance to craft and implement law and policy, but their treatment of detained youth with autism differs substantively. This perceptive book examines the history of institutionalization, the evolution of disability rights, and advances in juvenile justice that explicitly incorporate considerations of neurological difference into court practice. In Canada, the diversion of delinquent autistic youth away from formal processing has fostered community-based strategies for them under state authority in its place. US policies rely more heavily on formal responses, often employing detention in juvenile custody facilities. These differing approaches profoundly affect how crucial services such as education are delivered to youth on the autism spectrum.
Building on a rigorous exploration of how assessment tools, rehabilitation programs, and community re-entry plans differ between the two countries, Law and Neurodiversity offers a much-needed comparative analysis of autism and juvenile justice policies on both sides of the forty-ninth parallel.
Scholars and students of socio-legal studies, criminology, and disability studies will find this book essential reading, as will policy analysts and policymakers in juvenile justice and frontline workers working with autistic youth in the justice system.
Law and Neurodiversity is a well-researched, broad academic review of the current state of youth justice systems in Canada and the United States as they relate to autistic youth in conflict with the law.
Law and Neurodiversity: Youth with Autism and the Juvenile Justice Systems in Canada and the United States provides a thorough and complete guide to better understanding the needs of juveniles and juveniles with neurodevelopmental disabilities (NDDs) who engage in crime and deliquency... The authors also recognize the potential multidisciplinary audience for this book, and carefully define justice system and educational terms with which readers may be unfamiliar.
Youth with autism often fare poorly in juvenile justice systems, which are not well designed for addressing their distinct needs. This broad and nuanced study should be read by anyone interested in the intersection of juvenile justice, neurodiversity, and public policy.
Dana Lee Baker is an associate professor at California State University Channel Islands, in Ventura County. She is the author of The Politics of Neurodiversity: Why Public Policy Matters, co-author of Neuroethics in Higher Education Policy (with Brandon Leonard), and editor of Disability and U.S. Politics: Participation, Policy, and Controversy. Laurie A. Drapela is an associate professor of criminal justice at Washington State University Vancouver. Her work appears in Justice Quarterly, Crime & Delinquency, Prison Journal, Journal of Youth and Adolescence, Social Science Journal, Deviant Behavior, and Youth & Society. Whitney Littlefield is a juvenile probation counsellor at the Cowlitz County Youth Services Center in Longview, Washington. She previously served as a detention officer and in other capacities within the Washington State juvenile justice system and, in 2017, received the Cowlitz County Excellence in Service award for her work with youth and families.
1 Autism, Disability Policy, and the Juvenile Justice System in Canada and the United States
2 Autism, Delinquency, and Juvenile Rights
3 Autism on Trial
4 This Kid is Different: Health Care Management and Developing Empathy
5 Zero Tolerance for Difference: The Role of the Education System in Defining Delinquency
6 The Social World of Juvenile Custody
7 Transitioning Beyond Juvenile Justice Systems
8 Looking Forward: Conclusions, Recommendations, and Next Steps
Glossary; Caselaw and Legislation; References; Index
Related Titles
The Public Sociology Debate
Ethics and Engagement
Foreword by Michael Burawoy; Edited by Ariane Hanemaayer and Christopher J. Schneider
Parole in Canada
Gender and Diversity in the Federal System
Behind the Walls
Inmates and Correctional Officers on the State of Canadian Prisons
Disabling Barriers
Social Movements, Disability History, and the Law
Edited by Ravi Malhotra and Benjamin Isitt
Disability Injustice
Confronting Criminalization in Canada
Edited by Kelly Fritsch, Jeffrey Monaghan, and Emily van der Meulen
‹
›
Find what you're looking for...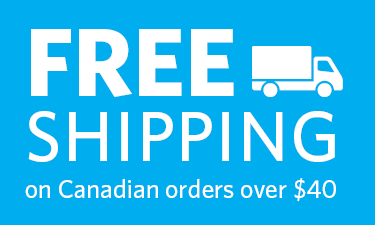 Stay Informed
Receive the latest UBC Press news, including events, catalogues, and announcements.
Publishers Represented
UBC Press is the Canadian agent for several international publishers. Visit our
Publishers Represented
page to learn more.