Moving Aboriginal Health Forward
Discarding Canada's Legal Barriers
UBC Press
, Purich Publishing
Continuing the theme of social determinants of health, this book is an historical examination of Canadian legal regimes and the negative impact they have had on the health of Aboriginal peoples. Everything from the early ban on traditional practices to the constitutional division of powers is examined (including who is responsible for off-reserve Indians under the Constitution). The author argues there is a clear connection between the health of individuals and the legal regime under which they live, and that our legal regime is one of the determinants of health. She contrasts the state of Aboriginal health in pre-contact days with their health today.
The book provides comprehensive reviews of both health statistical data, historical practices aimed at Aboriginal peoples, and an analysis of legal principles that have developed in Canadian law as it applies to Aboriginal peoples. It outlines how commitments made by treaty and Supreme Court of Canada rulings on Aboriginal rights, the duty to consult, and the special constitutional status of Aboriginal peoples can be used to advance the health of Aboriginal peoples. The book concludes with a practical framework for the reconciliation of Aboriginal health and healing practices within Canadian society.
By including several different First Nations groups, as well as the Métis and Inuit in her analysis, the author adds a richness to the discussion and refrains from oversimplifying distinct histories and traditions.
Yvonne Boyer currently holds the Canada Research Chair in Aboriginal Health and Wellness at Brandon University. She is a member of the Métis Nation of Saskatchewan and owns Boyer Law Office, where she specializes in providing holistic services that blend mainstream law with Indigenous laws. With a background in nursing, she has more than 15 years of experience practicing law and publishing extensively on the topics of Aboriginal health and how Aboriginal and treaty law intersects on the health of First Nations, Métis, and Inuit.
Yvonne received her Bachelor of Laws from the University of Saskatchewan, Master of Laws and Doctorate of Laws from the University of Ottawa,and in 2012 completed a post-doctoral fellowship at the Indigenous People's Health Research Centre. Yvonne volunteers her time and expertise with several organizations, and most notably she is a mother to four children, with one grandchild, and more on the way.
Part One
Introduction
1. Health Determinants
1.1 Poverty
1.2 Shelter, Housing, and Overcrowding
1.3 Water Quality
1.4 Geographic Factors and Access
1.5 Environmental Factors
1.6 Colonialism as a Determinant of Health
1.7 The Current State of Aboriginal Health
1.7.1 Mental Health
1.7.2 Chronic Diseases
1.7.3 HIV/AIDS and Hepatitis C
2. Aboriginal Society and Good Health
2.1 Early Healing Practices
2.1.1 Sweat Lodge
2.1.2 Conjurers and Jugglers
2.1.3 Sucking Doctors
2.1.4 Botanical Cures
2.1.5 Other Cures
2.1.6 The Shaking Tent
2.1.7 The Pau wau
2.1.8 Traditional Midwifery
2.2 The Medewiwin
2.3 Métis Healing
2.4 Inuit Healing
2.4.1 The Inuit Sled Dog and Healing
2.4.2 Connection to Human Health
3. Historical Health Influences
3.1 Historical Determinants of Health
3.1.1 Epidemics
3.1.2 Nutrition
3.2 How Federal Government Policies Affect Aboriginal Health
3.2.1 Provision of Health Services
3.2.2 Residential Schools
3.2.3 Forced Sterilization
3.2.4 Experiments
Part Two
4. The Law is a Determinant of Health
4.1 Why is the Constitution a Determinant of Health?
4.1.1 Federal Powers Applicable to Aboriginal Health
4.1.2 Provincial Powers Applicable to Aboriginal Health
4.1.3 Provincial Regulation of Health Professions
4.1.4 Jurisdiction Conflicts
4.2 Legislation
4.2.1 The Indian Act as a Determinant of Health
4.2.2 The Criminal Code of Canada
4.3 Legal Issues Affecting Traditional Practices
4.3.1 Codex Alimentarius
5. Aboriginal and Treaty Rights to Health
5.1 Aboriginal Rights to Health
5.1.1 Aboriginal and Treaty Rights Tests as Applied to Aboriginal Health
5.2 Treaty Rights to Health and Healing
5.2.2 Protection and Non-interference
5.2.3 Medicine and Medical Care
5.2.4 Pestilence and Famine, Sickness and Disease
5.2.5 Judicial Interpretations of the Treaty Right to Medicine and Health Care
5.2.6 Interpretation of Treaties
6. Reconciliation of Aboriginal Health Care and Healing Practices
6.1 Influencing Policy Development
6.2 The "Whole Approach"
6.3 Gathering Evidence
6.4 Health Impact Assessment System Application
6.5 Implementing the United Nations Declaration on the Rights of Indigenous Peoples

Notes
Bibliography
Index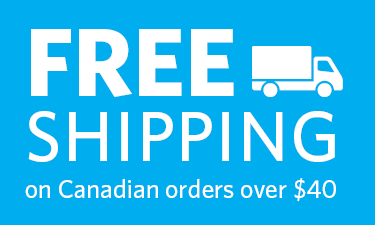 Find what you're looking for...
Publishers Represented
UBC Press is the Canadian agent for several international publishers. Visit our
Publishers Represented
page to learn more.