Pleasure and Panic
New Essays on the History of Alcohol and Drugs
Booze, dope, smokes, and weed. Mind-altering, mood-changing substances have been part of human society for millennia. And from Christian women touting prohibition to pot-smoking celebrities advocating legalization, history is infused with tension between what we understand as proper and improper use of drugs and alcohol.
Pleasure and Panic reveals how cultural fears and social, political, and economic disparities have always been deeply embedded in attitudes about drugs and alcohol. Long before John Lennon testified at Canada's Le Dain Commission in favour of marijuana decriminalization, social movements existed to challenge the view that consumption of mind-altering substances, especially by young people, posed a danger to society. Contributors to this fascinating collection examine how ideas about drugs and alcohol have been shaped and reshaped by reformers, politicians, health professionals, business people, and cultural icons. Covering topics such as nineteenth-century medical practice, temperance reform, the liquor business, and countercultural efforts to reform drug laws, they trace the sources of our current understanding.
Whether for recreation, medication, socialization, or palliation, drugs and alcohol remain problematic pleasures. Pleasure and Panic brings a dispassionate voice to current debates about liberalizing drug and alcohol laws and challenges existing ideas about how to deal with the so-called problems of drug and alcohol use.
Scholars and students of Canadian and cultural history and health policy, as well as general readers, will find this a fascinating look at social history.
[Pleasure and Panic] is a compilation of fascinating studies that examine how the regulation and use of addictive substances have informed social movements, medical innovations, marketing, and even cultural identity.
Despite the primarily Canadian focus and origins of this collection, there is much here for anyone broadly interested in the history of intoxicants.
Taken together, this collection [of essays] provides a valuable 'state of the field,' especially with regards to the history of drugs and alcohol in the Canadian context.
Pleasure and Panic is a lively and consistently interesting set of essays illustrating the best that is being done today in the alcohol and drug history field.
Dan Malleck is a professor of health sciences at Brock University, where he also serves as director of the Centre for Canadian Studies. He is the former editor-in-chief of The Social History of Alcohol and Drugs: An Interdisciplinary Journal for over a decade. Cheryl Krasnick Warsh is a professor of history at Vancouver Island University. She is currently the co-editor of Gender & History. Dan Malleck and Cheryl Krasnick Warsh are also the co-editors of Consuming Modernity: Gendered Behaviour and Consumerism before the Baby Boom.
Contributors: Cynthia Belaskie, Mathew J. Bellamy, Christian Elcock, Eric Fillion, Sarah Hamill, Cheryl Krasnick Warsh, Renée Lafferty-Salhany, Dan Malleck, Greg Marquis, Jonathan Reinarz.
Introduction: Problems with Pleasures / Dan Malleck
Part 1: Popular Pleasure and Panic
1 The Transgressive Woman: Gender, Class, Alcohol and Drugs in Canada from 1850 / Cheryl Krasnick Warsh
2 "To Find Out the Best Men and to Try to Get Them In": Women, Temperance and Politics in Manchester 1873–1919 / Cynthia Belaskie
3 Youth, Drugs, and Surveillance at Manseau's Woodstock Pop Festival / Eric Fillion
4 John Lennon, the LeDain Commission and the Rise of the Celebrity Activist / Greg Marquis
Part 2: Medicinal Pleasure and Panic
5 Manhood, Drink, and the "Medical Heresy" of U.S. Army Surgeon James Mann (1812–1816) / Renée Lafferty-Salhany
6 Medicinal Purposes: Pharmacists, Professionalism, and Liquor Laws in Victorian Ontario / Dan Malleck
7 A New Perspective on Harm Reduction: George Peters and the Chicago LSD Rescue Service / Christian Elcock
Part 3: The Business of Pleasure and Panic
8 Flogging a Dead Horse? Adulteration and Brewing in Nineteenth-Century England / Jonathan Reinarz
9 Charlie Wing and the Alberta Liquor Control Board: The Story of the First Chinese-Canadian Hotel Licensee in Post-Prohibition Alberta / Sarah Hamill
10 The Rise of the "Big Three": The Emergence of a Canadian Brewing Oligopoly, 1945–1962 / Mathew J. Bellamy
Index
Related Titles
In Mixed Company
Taverns and Public Life in Upper Canada
Consuming Modernity
Gendered Behaviour and Consumerism before the Baby Boom
Edited by Cheryl Krasnick Warsh and Dan Malleck
Try to Control Yourself
The Regulation of Public Drinking in Post-Prohibition Ontario, 1927-44
By Dan Malleck
When Good Drugs Go Bad
Opium, Medicine, and the Origins of Canada's Drug Laws
By Dan Malleck
Be Wise! Be Healthy!
Morality and Citizenship in Canadian Public Health Campaigns
By Catherine Carstairs, Bethany Philpott, and Sara Wilmshurst
Liquor and the Liberal State
Drink and Order before Prohibition
By Dan Malleck
‹
›
Find what you're looking for...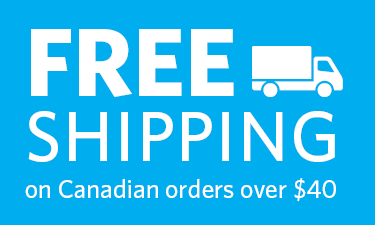 Stay Informed
Receive the latest UBC Press news, including events, catalogues, and announcements.
Publishers Represented
UBC Press is the Canadian agent for several international publishers. Visit our
Publishers Represented
page to learn more.