Polygamy's Rights and Wrongs
Perspectives on Harm, Family, and Law
Assumptions about the harmful nature of polygamy have left little room for debate, with monogamy coming to represent a hallmark of civil society, and polygamy the immoral alternative. Opponents have argued that polygamy is harmful to women, children, personal freedom, and even national values, and press for prosecution.
Yet in this volume, a diverse group of eleven scholars asks whether this response is justified by examining, among other perspectives, the lived experiences of polygamous families. These historians, legal scholars, political scientists, sociologists, anthropologists, and religious studies scholars, some of whom are personally connected to polygamous families, seek to complicate a conversation that is more often simplified. In essays that fearlessly face difficult questions of love, choice, and dignity, the authors point to the less well-known stories of polygamous family life -- the women living radically non-patriarchal lives in polygamous families, the powerful sense of pride and belonging within polygamous communities, and research that interrogates the real differences between monogamous and polygamous families.
Thoughtful and persuasive, Polygamy's Rights and Wrongs is both a close consideration of polygamy -- its historical place and its presence in contemporary society -- and a challenging reflection on the ways in which we value family and intimacy.
This volume will be of interest to those studying or working in the areas of law, religious studies, sociology, and politics.
The contributors to this volume skilfully expose the underlying ideological and cultural motives for condemning polygamy in Western societies awash in nontraditional marriage and family forms. The book makes an invaluable contribution to our understanding of how legal fictions are constructed to preserve the status quo.
Original and important. Since polygamy has long been hidden from scholarly and popular view, the broad range of interdisciplinary contributors provides an extensive and challenging exploration of this highly controversial issue.
Gillian Calder is an associate professor in the University of Victoria's Faculty of Law. Lori G. Beaman is the Canada Research Chair in the Contextualization of Religion in a Diverse Canada and a professor in the Department of Classics and Religious Studies at the University of Ottawa.
Contributors: Benjamin L. Berger, Martha Bradley-Evans, Angela Campbell, Margaret Denike, Avigail Eisenberg, Arta Blanche Johnson, Rebecca Johnson, Frances Morphy, Jennifer A. Selby
Introduction: Is Polygamy Inherently Harmful? / Lori G. Beaman
1 Plus Ça Change ... ? Bountiful's Diverse and Durable Marriage Practices / Angela Campbell
2 How Should Public Institutions Assess Religious Identity? The Case of Polygamy / Avigail Eisenberg
3 Polygamy and the Predicament of Contemporary Criminal Law / Benjamin L. Berger
4 Are They Not Us? A Personal Reflection on Polygamy / Arta Blanche Johnson
5 Reflecting on Polygamy: What's the Harm? / Rebecca Johnson
6 Polygamy in the Parisian Banlieues: Debate and Discourse on the 2005 French Suburban Riots / Jennifer A. Selby
7 Polygamy and Race-Thinking: A Genealogy / Margaret Denike
8 Making Them Fit: The Australian National Census and Aboriginal Family Forms / Frances Morphy
9 The Raids at Short Creek and Yearning for Zion Ranch and the Law of Unintended Consequences / Martha Bradley-Evans
Conclusion: "To the Exclusion of All Others" – Polygamy, Monogamy, and the Legal Family in Canada / Gillian Calder
Bibliography
Index
Related Titles
Reasonable Accommodation
Managing Religious Diversity
Edited by Lori G. Beaman
‹
›
Find what you're looking for...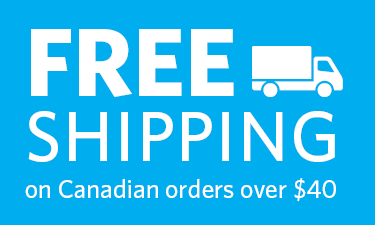 Stay Informed
Receive the latest UBC Press news, including events, catalogues, and announcements.
Publishers Represented
UBC Press is the Canadian agent for several international publishers. Visit our
Publishers Represented
page to learn more.