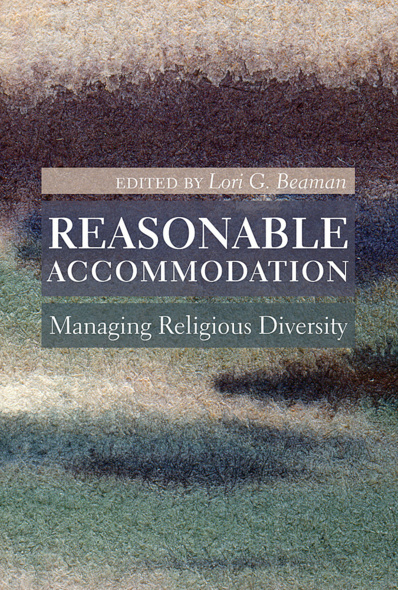 Reasonable Accommodation
Managing Religious Diversity
Often when a religious minority challenges mainstream Canadian customs, the phrase "reasonable accommodation" and its boundaries are at the centre of the ensuing debate. But what exactly is reasonable accommodation? Does it achieve its goal of integrating the rights of religious minorities with those of mainstream society – or does it emphasize inequality?
Reasonable Accommodation features eight interdisciplinary essays addressing how reasonable accommodation is defined within Canada and abroad through law and public discourse. These probing explorations based on empirical studies and legal cases touch on current hot-button topics such as women's right to wear the niqab in public, religious diversity in prisons, and accommodating sexual diversity. Woven through the chapters are questions and commentary about whether there really is a religious majority in Canada, how the idea of "shared values" obscures debate, and how tolerating religious differences simply isn't enough to guarantee equality. Reasonable Accommodation provides a much-needed critical assessment of this phrase and theorizes religious diversity and freedom of religion beyond the meaning of "tolerance" as it sometimes implies.
Combining perspectives from the fields of law, religious studies, political science, philosophy and sociology, Reasonable Accommodation is a must-read for professors, researchers, students and policy-makers interested in religion and multiculturalism in Canada.
Reasonable Accommodation will appeal to professors and students in areas such as law, religious studies, and social sciences, as well as policy-makers interested in religion and multiculturalism in Canada.
Presents a comprehensive overview of, and grappling with, the concept of reasonable accommodation in religiously and culturally diverse contemporary social contexts. The cross-cultural inclusion of perspectives and case studies from international contexts is especially noteworthy. It is a solid addition to the field, and it will become a much-used reference as well as course text.
This volume will be of great interest to members of the legal community; those who work on matters of public policy and public discourse; members of religious communities; as well as academics in the arts and social sciences. It represents a significant contribution to academic debate in several fields of study.
Lori G. Beaman is Canada Research Chair in the Contextualization of Religion in a Diverse Canada, director of the Religion and Diversity Project, and a professor in the Department of Classics and Religious Studies at the University of Ottawa.
Contributors: Natasha Bakht, James A. Beckford,  Peter Beyer, Gary D. Bouma, Avigail Eisenberg, Solange Lefebvre, Ole Riis, and Heather Shipley.
Contents
Introduction: Exploring Reasonable Accommodation / Lori G. Beaman
1 Religion and Immigration in a Changing Canada: The Reasonable Accommodation of "Reasonable Accommodation"? / Peter Beyer
2 Religion in Court, Between an Objective and a Subjective Definition / Solange Lefebvre
3 Identity Quietism and Political Exclusion / Avigail Eisenberg
4 Veiled Objections: Facing Public Opposition to the Niqab / Natasha Bakht
5 Public Responses to Religious Diversity in Britain and France / James A. Beckford
6 Beyond Reasonable Accommodation: The Case of Australia / Gary D. Bouma
7 One of These Things Is Not like the Other: Sexual Diversity and Accommodation / Heather Shipley
8 Religion as a Multicultural Marker in Advanced Modern Society / Ole Riis
Conclusion: Alternatives to Reasonable Accommodation / Lori G. Beaman
List of Contributors
Index
Related Titles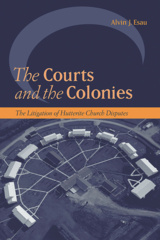 The Courts and the Colonies
The Litigation of Hutterite Church Disputes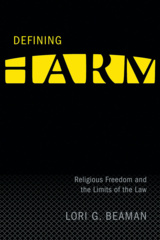 Defining Harm
Religious Freedom and the Limits of the Law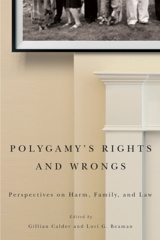 Polygamy's Rights and Wrongs
Perspectives on Harm, Family, and Law
Edited by Gillian Calder and Lori G. Beaman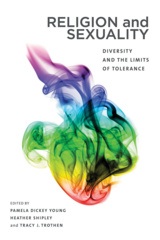 Religion and Sexuality
Diversity and the Limits of Tolerance
Edited by Pamela Dickey Young, Heather Shipley and Tracy J. Trothen
Faith or Fraud
Fortune-Telling, Spirituality, and the Law
‹
›
Find what you're looking for...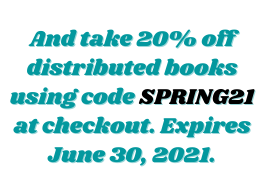 Publishers Represented
UBC Press is the Canadian agent for several international publishers. Visit our
Publishers Represented
page to learn more.