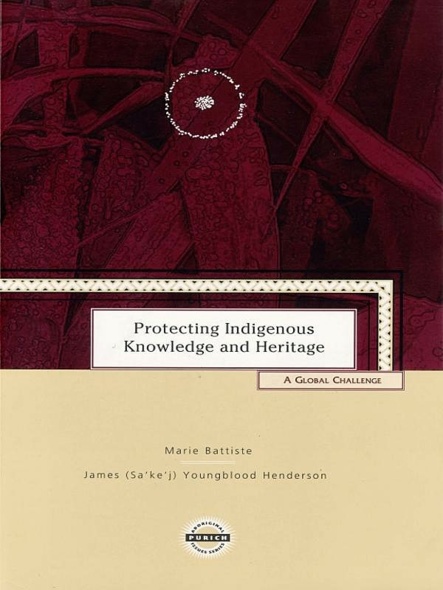 Protecting Indigenous Knowledge and Heritage
A Global Challenge
UBC Press
, Purich Publishing
Whether the approximately 500 million Indigenous Peoples in the world live in Canada, the United States, Australia, India, Peru, or Russia, they have faced a similar fate at the hands of colonizing powers. That has included assaults on their language and culture, commercialization of their art, and use of their plant knowledge in the development of medicine, all without consent, acknowledgement, or benefit to them.

The authors paint a passionate picture of the devastation these assaults have wrought on Indigenous peoples. They illustrate why current legal regimes are inadequate to protect Indigenous knowledge and put forward ideas for reform. This book looks at the issues from an international perspective and explores developments in various countries including Canada, the United States, Australia, New Zealand, and also at the work of the United Nations and all relevant international agreements.
Some of the specific topics covered in this book include: Eurocentric views on what constitutes cultural and intellectual property; what constitutes Indigenous knowledge and who may use it; the importance of preserving Indigenous languages; the relationship between Indigenous languages and culture; how knowledge is transmitted in Indigenous communities; issues in performing arts and artwork; and proposals for creating a legal regime that will help revive and protect Indigenous knowledge and require consent for its use. This book received the 2000 Saskatchewan Book Award for First Peoples Publishing.
Awards
2000, Winner - First Peoples' Publishing Award, Saskatchewan Book Awards
Indigenous peoples have the right to practice and revitalize their cultural traditions and customs ... as well as ... the restitution of cultural, intellectual, religious and spiritual property taken without their free and informed consent or in violation of their laws, traditions and customs.
Dr. Marie Battiste is a Mi'kmaw educator and professor in the Indian and Northern Education Program at the University of Saskatchewan. Her historical research of Mi'kmaw literacy and education as a graduate student at Harvard University and later at Stanford University, where she received her doctorate degree in curriculum and teacher education, provided the foundation for her later writings in cognitive imperialism, linguistic and cultural integrity, and the decolonization of Aboriginal education.
A recipient of two honorary degrees—from St. Mary's University, Halifax, and from the University of Maine at Farmington—she has worked actively with First Nations schools as an administrator, teacher, consultant, and curriculum developer, advancing Aboriginal epistemology, languages, pedagogy, and research. Her research interests are in initiating institutional changes to decolonize education, language, and social justice policy and power, and in devising educational approaches that recognize and affirm the political and cultural diversity of Canada.
She is senior editor of First Nations Education in Canada: The Circle Unfolds (UBC Press, 1995), editor of Reclaiming Indigenous Voice and Vision (UBC Press, 2000), and author of Decolonizing Education: Nourishing the Learning Spirit (Purich Publishing, 2013). She is a board member of the International Research Institute (IRI) for Maori and Indigenous Education in New Zealand and a member of the Board of Governors for the International Development Research Centre (IDRC) in Canada. In 2008, Dr. Battiste received a National Aboriginal Achievement Award, National Aboriginal Achievement Foundation. She is currently Academic Director, Aboriginal Education Research Centre (AERC), College of Education, University of Saskatchewan.
James (Sa'ke'j) Youngblood Henderson is Chickasaw, born to the Bear Clan of the Chickasaw Nation and Cheyenne Tribe in Oklahoma. Sa'ke'j is one of the leading tribal philosophers, advocates, and strategists for North American Indians. In 1974, he was one of the first American Indians to receive a Juris Doctorate from Harvard Law School. After graduation, he sought through scholarship and litigation to restore Indigenous culture, institutions, and rights.
In Canada, he served as a leading constitutional advisor for the Assembly of First Nations and the Mi'kmaw Nation, and he is a noted human rights lawyer and member of the Advisory Board of the Minister of Foreign Affairs. He is currently a member of the College of Law at the University of Saskatchewan, and the senior administrator and research director of the Native Law Centre.
He is the author of Mi'kmaw Concordat (1997), co-author of The Road: Indian Tribes and Political Liberty (1980), co-author of Aboriginal Tenure in the Constitution of Canada (2000), and co-editor of Continuing Poundmaker and Riel's Quest (Purich Publishing, 1995). His achievements in international and national law have been recognized by being named Indigenous Peoples' Counsel (2005), and receiving the National Aboriginal Achievement Award for Law and Justice (2006) and an Honorary Doctorate of Laws, Carlton University (2007).
Part I: The Lodge of Indigenous Knowledge in Modern Thought
1. Eurocentrism and the European Ethnographic Tradition
Assumptions About the Natural World
Assumptions About Human Nature
Assumptive Quandaries
The Ethnographic Tradition
2. What is Indigenous Knowledge?
Decolonizing the Eurocentric Need for Definitions
Entering Uncharted Territory
Locating Indigenous Knowledge
Traditional Ecological Knowledge
The Transmission of Indigenous Knowledge
Part II: Towards an Understanding of the Rights of Indigenous Peoples to Their Knowledge and Heritage
3. The Concept of Indigenous Heritage Rights
International Definition of Indigenous
Indigenous Knowledge and Heritage
Sacred Ecologies and Legal Corollaries
Interconnected Rights
Indigenous Knowledge as Intellectual Property
Indigenous Legal Systems
4. The Importance of Language for Indigenous Knowledge
Indigenous Languages and the Natural World
The Eurocentric Illusion of Benign Translatability
Consequences of the Eurocentric Illusion
5. Decolonizing Cognitive Imperialism in Education
The School System
Cognitive Clashes
Decolonizing the System
Educational Contexts
6. Religious Paradoxes
Divine Order and Secular Law
Correcting False Translations
Freedom from Missionaries
Sacred Healing Sites
Tourism, Vandalism, and Problems of Privacy
Right to Harvest and Use Ceremonial Materials in Religious Practices
Indigenous Burial Grounds
Return and Reburial of Ancesters' Remains and Artifacts
7. Paradigmatic Thought in Eurocentric Science
Medical Research and "Biopiracy"
Genetic Diversity in Agricultural Biotechnology
8. Ethical Issues in Research
Eliminating the Eurocentric Bias in Research
RCAP Ethical Guidelines for Research in Canada
Canadian Research Councils Policy Statement of Ethical Conduct on Research on Human Subjects
Breaches of Confidentiality of Sacred Knowledge
Community Control of Research
Professional Organizations and Ethics
9. Indigenous Heritage and Eurocentric Intellectual and Cultural Property Rights
Culture Versus Nature
Recovery of Sacred and Ceremonial Objects
Authenticity
Communal Rights to Traditional Designs in Modern Artworks
Cultural Appropriation
Exhibitions
Issues in the Performing Arts
Advertising Use of Indigenous Peoples and Arts
Part III: Exising Legal Régimes and Indigenous Knowledge and Heritage
10. The International Intellectual and Cultural Property Régime
UN Human Rights Conventions and Covenants
The International Intellectual Property Régime
Technology, "Know-how", and Trade Secrets
International Trade and Aid Measures
Protection of Folklore
Special International Instruments Concerned with Indigenous Peoples
11. The Canadian Constitutional Régime
Interpreting the Constitution of Canada
Indigenous Knowledge and Heritage as an Aboriginal Right
12. The Canadian Legislative Régime
Federal Cultural Property Law
Federal Intellectual Property Law
Federal Common Law
Provincial Law
Part IV: The Need for Legal and Policy Reforms to Protect Indigenous Knowledge and Heritage
13. Rethinking Intellectual and Cultural Property
Moral Rights
Personality or Publicity Rights
Patents, Trademarks, and Passing Off
The Commodification of Culture
14. Current International Reforms
United Nations Decade of the World's Indigenous Peoples (1995-2004)
Draft Declaration on the Rights of Indigenous Peoples (1994)
Protecting Traditional Ecological Knowledge
15. Enhancing Indigenous Knowledge and Heritage in National Law
National Protection Strategies
Fair and Equitable Sharing of Benefits
The Importance of Indigenous Use and Management of Ecosystems
Present Status of Ecologically Related Knowledge
Effective Protection of Knowledge and Practices
16. Canadian Policy Considerations
National Protection Strategies
Report of the Royal Commission on Aboriginal Peoples
Operational Principles
Canadian Reforms
International Reforms
Part V: Conclusion
Acronyms
References
Acts, Regulations, and Guidelines
Legal Cases
Index
Find what you're looking for...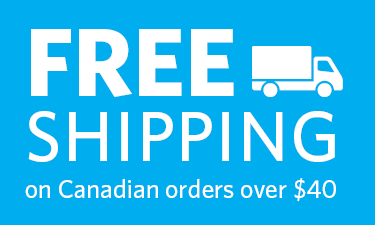 Stay Informed
Receive the latest UBC Press news, including events, catalogues, and announcements.
Publishers Represented
UBC Press is the Canadian agent for several international publishers. Visit our
Publishers Represented
page to learn more.