Self-Harm and Eating Disorders in Schools
A Guide to Whole-School Strategies and Practical Support
Jessica Kingsley Publishers
Self-harm and eating disorders are present in almost every school and they frequently co-occur. This book provides the vital guidance that school staff need to spot early warning signs, understand triggers and support the students in their care effectively.
This very practical guide helps educational professionals to gain a better understanding of self-harm and eating disorders by dispelling the myths and misconceptions that surround these behaviours. The book provides advice on whole-school policies and procedures as well as day-to-day strategies to implement in lessons, at mealtimes and in one-on-one sessions. It explains how to respond to disclosures, make referrals and work alongside parents to assist in the road to recovery.
This is an incredibly important book, especially given the worrying rise in the number of these disorders over recent years. It is a book that should be read by all those who work in schools. Pooky Knightsmith gives her readers an insight into all aspects of self-harm and eating disorders, from understanding what these disorders are, right through to supporting students and their families in overcoming them. This is a thoroughly practical and useful book that will support, advise and enlighten you and your staff. The book is given even deeper impact through the use of case studies and the real voices of young people. This book is a 'must read' for all those who work in education. – Sue Cowley, author, presenter and teacher trainer
This is a quite excellent book in that it fills a gap: giving school staff both an insight into, and an effective help 'manual' for responding to eating disorders and self-destructive behaviour in young people. Like the best books it also leaves one hungry for more. – Dr Alan Cooklin, FRCPsych, Consultant in Family Psychiatry, Camden and Islington NHS Foundation Trust and Hon Sen Lecturer, UCL
Eating disorders are serious illnesses that are of great public health concern, given their high prevalence and adverse health consequences. Schools are excellent settings for prevention, early identification, referral for treatment, and support during and following treatment. In this book, Dr Pooky Knightsmith provides a wealth of information for school staff concerned about eating disorders and other forms of self-harm. This comprehensive book will be an important reference to have and to use within school settings. It is crucial to utilize schools in order to decrease the public health burden of eating disorders. – Dianne Neumark-Sztainer, PhD, Professor at the School of Public Health, University of Minnesota and author of "I'm, Like, So Fat!": Helping Your Teen Make Healthy Choices about Eating and Exercise in a Weight-Obsessed World
For the first time, here we have a straight-talking, easy-to-understand guide for anyone working or living with children and young people to understand mental health conditions... Pooky has successfully drawn together a combination of technical and comprehensive information which is described in such a way that all of us can understand and relate to it. I have no doubt that all staff in schools will find this book illuminating, but I believe a much broader audience will find it very helpful too. – From the foreword by Sarah Brennan, Chief Executive, YoungMinds
Self-Harm and Eating Disorders in Schools is a comprehensive and practical guide. Pooky's clear step-by-step advice for recognising warning signs and supporting students at risk is an invaluable resource for providing teachers with the tools for empathetic and confident action. This book is a must for all upper primary and secondary teachers. – Cate Sangster, health and physical education teacher and author of Ed says U Said: Eating Disorder Translator
This book is a superb blend of subtle, intelligent and deeply sensible advice on eating disorders and self-harm. The combination of simple strategies and practical tips, grounded in best evidence and a wealth of up-to-date information, make it essential reading for anyone with pastoral responsibility in schools. – Jessica Streeting, School Nurse, Practice Teacher, Queen's Nurse
When children scream for help too many adults mistake the signs of mental illness as a "behaviour issue". This book is invaluable for support professionals. It unpeels complex issues with clear, practical advice allowing you to manage vulnerable children with care and confidence. – Paul Dix, Lead Trainer, Pivotal Education
Pooky Knightsmith's excellent book illuminates the territory school staff have long feared to tread. From spotting the signs of self-harm and eating disorders to supporting sufferers, from referring them to (and working with) appropriate agencies to reintegrating them into school: all that desperately needed practical common sense and potentially life-saving advice is there. An essential handbook for schools and education professionals. – Bernard Trafford, Headmaster, Royal Grammar School, Newcastle upon Tyne
Drawing on the voices of young people, this is a truly excellent book for teachers and anyone working in schools. It offers clear, practical advice that can easily and safely be used. It will give you the confidence to support a young person facing these issues without being an expert. I highly recommend it. – Clare Stafford, Chief Executive, Charlie Waller Memorial Trust
This book is a wonderful resource for schools and colleges and will help committed staff to produce an environment in which eating disorders are either prevented or are detected as early as possible. This means that the individual, her/his peers and the family are supported in a timely and effective manner which can prevent the illness taking a hold. The book is authoritative and multifaceted with lived experience, academic expertise and in-depth experience of collaborative work with teachers, tutors and key school staff. An essential handbook for all schools to improve mental health by creating a sound curriculum and a healthy environment. – Professor Janet Treasure OBE, PhD FRCP FRCPsych, Professor of Psychiatry, King's College London
Pooky Knightsmith, PhD, is a specialist in child and adolescent mental health and emotional wellbeing. Through her company, In Our Hands Ltd Pooky works with schools, parents and organisations to provide training on topics related to mental health awareness and support. She is also the mental health and emotional wellbeing advisor for the PSHE Association in the UK and a trustee for Beat, the eating disorder charity and the Kidstime Foundation. Pooky has personal experiences of the issues she teaches and writes about, having personally overcome eating disorders and self-harm herself. She lives in Surrey, UK.
Acknowledgements. Foreword. Preface. 1. Introduction to Eating Disorders and Self-Harm. 2. Overcoming Stigma and Exploring Common Misconceptions. 3. Teaching Students about Self-Harm and Eating Disorders. 4. Why Students Develop Unhealthy Coping Mechanisms. 5. Factors That Put Students at Risk of Eating Disorders and Self-Harm. 6. Early Symptoms of Eating Disorders and Self-Harm. 7. Talking to students causing concern. 8. Responding to Disclosures and Self-Harm Incidents. 9. Working with parents. 10. When and How to Refer a Student for Specialized Support. 11. Supporting Students Who Require Inpatient Care. 12. Day to Day Strategies for Supporting Recovery at School. 13. The Impact of the Internet. 14. Providing One to One Support. 15. Motivational Interviewing as a Tool for Behavior Change. 16. The Road to Recovery. References.
Find what you're looking for...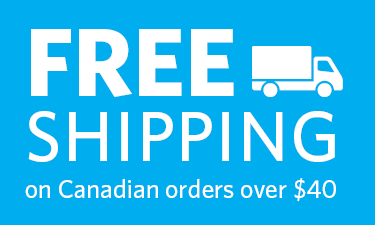 Stay Informed
Receive the latest UBC Press news, including events, catalogues, and announcements.
Publishers Represented
UBC Press is the Canadian agent for several international publishers. Visit our
Publishers Represented
page to learn more.