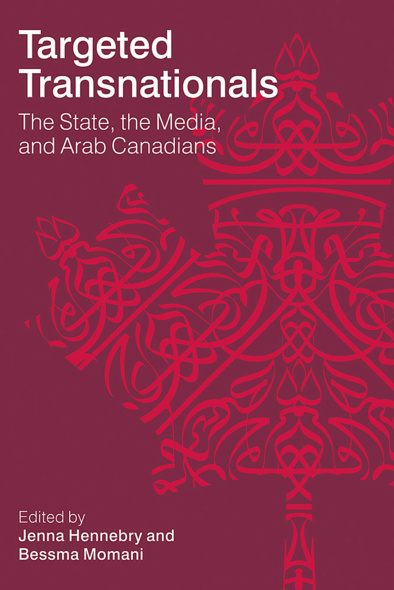 Targeted Transnationals
The State, the Media, and Arab Canadians
Following 9/11, the securitization of state practices and policies has chipped away at the citizenship and personal rights of all Canadians, particularly those of Arab descent. This book argues that, in a securitized global context and through racialized immigration and security policies, Arab Canadians have become "targeted transnationals." Negative media representations have further legitimized their homogenization and racialization.
With an eye to the implications for human rights, multiculturalism, and integration, the contributors to this book draw on qualitative interviews, policy, and media analysis to examine state practices towards, and media representations of, Arab Canadians. Part 1 examines state practices and policies and illustrates how the Canadian government has repeatedly targeted Arab Canadians. Part 2 examines how changing policy frameworks have intersected with representations of, and public discourses on, Arab Canadians. Part 3 analyzes the voices and resistance strategies of Arab-Canadians as they struggle against negative representations. Targeted Transnationals concludes with reflections on the challenges to integration and the relevance of multiculturalism in the context of globalization and transnationalism.
This book will be of interest to students and scholars of transnationalism, ethnic studies, critical race theory, immigration and citizenship, and communications, and a valuable resource for policy makers.
I heartily recommend this excellent book. Targeted Transnationals is a welcome addition to the literature on Arab-origin people in Canada and to research on Canadian immigration, multiculturalism, and citizenship in a transnational, security-focused post-9/11 world.
As a communication scholar with a particular interest in Arab-Canadian studies and the existence of interlocking oppression among minorities, I welcome the release of Targeted Transnationals. Not only does the volume provide context on Middle Eastern immigration into Canada, it also provides a historical perspective on racism and discrimination, which helps us situate contemporary government policies and media coverage.
Jenna Hennebry is an associate professor in communication studies at Wilfrid Laurier University and the Balsillie School of International Affairs and associate director of the International Migration Research Centre. Bessma Momani is an associate professor in the Department of Political Science at the University of Waterloo and the Balsillie School of International Affairs.
Introduction: Arab Canadians as Targeted Transnationals / Jenna Hennebry and Bessma Momani
Part 1: State Practices and Policies
1 "Arab" Migration to Canada: Far from Monolithic / Jenna Hennebry and Zainab Amery
2 The Securitization and Racialization of Arabs in Canada's Immigration and Citizenship Policies / Zainab Amery
3 Creeping beyond Balance? Reconciling Security and Human Rights in Uncertain Times / Andrew S. Thompson
4 On the Borderlines of Human and Citizen: The Liminal (italics) State of Arab Canadians / Yasmeen Abu-Laban
Part 2: Intersecting Discourses (this should be in italics) and Representations
5 Multiculturalism and Discrimination in Canada and Quebec: The Case of Arabs and Muslims / Rachad Antonius, Micheline Labelle, and François Rocher
6 A Mediated Relationship: Media Representations of Arabs and Muslims as a Political Process / Rachad Antonius
7 "Framing" the Toronto 18: Government Experts (this should be in italics, too), Corporate Media, and the Orientalizing of the Other / Jeremy D. Kowalski
Part 3: Voices and Resistance
8 Contesting Arab and Muslim Representations in Private Television and Radio in Canada: The Role and Decisions of the Canadian Broadcast Standards Council / Dina Salha
9 Media and the (De)Construction of Al-Ghorba for Arab Canadians / Aliaa Dakroury
10 "How Do We Speak?" The Casting Out of the Canadian Arab Federation / Wafaa Hasan
Conclusion: From Targeted Transnationals to Transnational Citizens / Jenna Hennebry
Notes
References
Index
Related Titles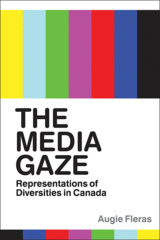 The Media Gaze
Representations of Diversities in Canada
By Augie Fleras
Mission Invisible
Race, Religion, and News at the Dawn of the 9/11 Era
By Ross Perigoe and Mahmoud Eid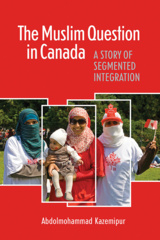 The Muslim Question in Canada
A Story of Segmented Integration
‹
›
Find what you're looking for...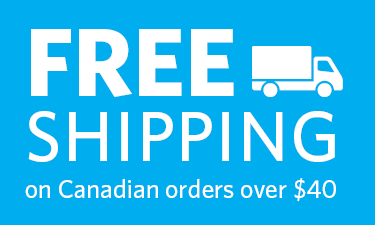 Publishers Represented
UBC Press is the Canadian agent for several international publishers. Visit our
Publishers Represented
page to learn more.