The Muslim Question in Canada
A Story of Segmented Integration
To those who study the integration of immigrants in Western countries, both Muslims and Canada are seen to be exceptions to the rule. Muslims are often perceived as unable or unwilling to integrate into liberal democracies, mostly due to their religious beliefs; Canada is portrayed as a model for successful integration. This book addresses the intersection of these two types of exceptionalism through an empirical study of the experiences of Muslims in Canada.
Drawing on data from large-scale surveys as well as face-to-face interviews, Kazemipur draws a detailed picture of four major domains of immigrant integration: institutional, media, economic, and social/communal. His findings indicate that, in contrast to the situation in Europe and the United States, the integration of Muslims in Canada is currently not problematic, particularly in the institutional and media domains. However, there are serious problems in the economic and social domains, which need to be addressed to avoid the European scenario in Canada.
A fresh account of the lives and experiences of Muslim immigrants in Canada, this book gets at the roots of the Muslim question in Canada. Replete with practical implications, the analysis shows that instead of fixating on religion, the focus should be on economic and social challenges faced by Muslims in Canada.
This book will be a resource for policy makers and community organizations, as well as academics in the fields of immigration, ethnicity, multiculturalism, and religion.
Awards
2015, Winner - John Porter Tradition of Excellence Prize, Canadian Sociological Association
An analytical tour de force, this book makes a powerful and unique contribution to our understanding of the Muslim experience in Canada. Kazemipur explains why Muslims in Canada are so resilient, despite tremendous discrimination and scrutiny from the dominant society. His analysis of Muslim integration is cogent, grounded in contemporary scholarship and, importantly, underpinned by qualitative and quantitative data from many sources. A must-read.
Kazemipur offers an effective challenge to the reductionist assumption that Muslims are not well integrated into Canadian society due to their religion and culture. Instead, he demonstrates that Muslim integration into, and commitment to, Canadian society has more to do with their social and economic relationships with their host country. This empirically rich, theoretically sophisticated, and well-argued book offers important new insights into the place of Muslims in Canada today.
Much of our information about Islam in Canada has been nuanced by the media, and the time is ripe for a better understanding. Kazemipur's well-written and conceptually sophisticated book provides this. It will be widely read by students and scholars of religion, multiculturalism, race and ethnicity, as well as by those in the immigration settlement and integration sector.
Abdolmohammad Kazemipur is a professor of sociology at the University of Lethbridge.
Preface
1 Introduction
Part 1: Context
2 Muslims and/in the West
3 Responses to the Muslim Question
Part 2: Conceptual Framework
4 The Fundamentals
5 Canadian Immigration and Muslim Immigrants: The Field and the Habitus
Part 3: Muslims in Canada – Front Stage
6 Canadian Muslim Lives: Diverse, Misunderstood, Gendered, Misrepresented
7 The Muslim Question in Canada: Is There One?
Part 4: Muslims in Canada – Back Stage
8 Muslims at Work: Digging Deeper into the Economy
9 Beyond the Friendly Smiles: Muslims in the Community
10 Solutions: How to Strengthen the Attachments of Muslims to Canada
11 Conclusions and Implications
References
Index
Related Titles
Targeted Transnationals
The State, the Media, and Arab Canadians
Edited by Jenna Hennebry and Bessma Momani
Not Fit to Stay
Public Health Panics and South Asian Exclusion
Points of Entry
How Canada's Immigration Officers Decide Who Gets in
Beyond Accommodation
Everyday Narratives of Muslim Canadians
By Jennifer Selby, Amelie Barras, and Lori G. Beaman
‹
›
Find what you're looking for...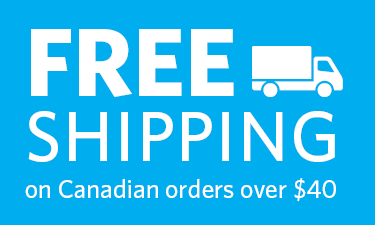 Stay Informed
Receive the latest UBC Press news, including events, catalogues, and announcements.
Publishers Represented
UBC Press is the Canadian agent for several international publishers. Visit our
Publishers Represented
page to learn more.