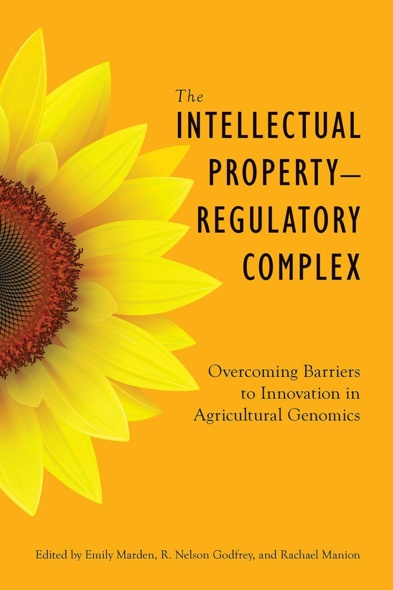 The Intellectual Property–Regulatory Complex
Overcoming Barriers to Innovation in Agricultural Genomics
Advances in agricultural genomics could help address pressing issues, such as world hunger, by improving crop yield. However, overlap and conflict in the laws governing intellectual property and biosafety regimes – known collectively as the "Intellectual Property–Regulatory Complex" – have created significant barriers to innovation. In this collection, leading legal, policy, and economics experts analyze the impact of the Complex on agricultural genomics. They reveal how it affects scientific advancement in ways that are underappreciated when intellectual property and biosafety regimes are examined in isolation, and identify inconsistencies, overlap, and conflict in multiple regimes that collectively impede research, development, and product distribution. They then propose solutions that would facilitate greater efficiency in meeting the aims of the current intellectual property and biosafety regimes that make up the Complex while enabling growth and innovation in this vitally important field.
The Intellectual Property–Regulatory Complex offers fresh perspectives to scholars, researchers, and professionals whose work intersects with intellectual property, agricultural biotechnology, environmental studies, or science policy.
The essays contained in this volume are best read together; as a collection they paint a full picture of the Complex as it relates to agricultural innovation. Even so, each part and chapter can stand alone. The collection achieves the goal of a focused discussion, but one that is appealing to a broad readership. Researchers, farmers, academics, innovators, or any socially conscious person will benefit from some part of the collection: agronomic innovations affect everyone. In the absence of an aversion to acronyms or abbreviations, this book is sure to please.
By introducing readers to the Intellectual Property–Regulatory Complex, the essays in this book masterfully explain why it has proven so difficult to translate agricultural genomics research into socially beneficial projects.
By treating intellectual property law and regional regulatory regimes as part of a whole system rather than as institutions to be treated separately, this book offers an original analytical approach to understanding the inadequate dissemination of socially beneficial agricultural gene technologies in both the developed and developing worlds.
Emily Marden is counsel at Sidley Austin LLP in the food and drug regulatory practice in Palo Alto, California, and research associate in law at the University of British Columbia, where she teaches and directs research on genomics and innovation in agriculture and the life sciences. R. Nelson Godfrey is an associate in the Vancouver office of an intellectual property and technology law firm whose practice includes advising clients on litigation, compliance and regulatory matters, and licencing transactions. He has written extensively on issues relating to intellectual property and regulatory regimes and their interaction with research and knowledge translation, with particular emphasis on topics relating to genomics research and living modified organisms. Rachael Manion is a senior associate at a public policy consulting firm based in Ottawa that serves the health and life sciences sectors. She draws on her work as a regulatory lawyer for the federal Department of Justice, where she advised Health Canada on the application of existing statutory regimes to novel technologies and the development of science policy.
Contributors: Vernon Bachor, Hannes Dempewolf, Rochelle Cooper Dreyfuss, Regiane Garcia, Gregory Graff, Jeremy Hall, Sarah Hartley, Ronald J. Herring, Stelvia Matos, Chidi Oguamanam, Loren H. Rieseberg, Matthew R. Voell, and David Zilberman
Foreword / Hannes Dempewolf
Introduction / Emily Marden, R. Nelson Godfrey, and Rachael Manion
Part 1: Perspectives On Regulatory Regimes
1 Biosafety and Intellectual Property Regimes as Elements of the IP–Regulatory Complex: The Case of Canadian Sunflower Genomics / Emily Marden, R. Nelson Godfrey, Matthew R. Voell, and Loren H. Rieseberg
2 The Treatment of Social and Ethical Concerns in Regulatory Responses to Agricultural Biotechnology: A Historical Analysis / Sarah Hartley
3 How the IP–Regulatory Complex Affects Incentives to Develop Socially Beneficial Products from Agricultural Genomics / Gregory Graff and David Zilberman
4 Stealth Seeds: Bioproperty, Biosafety, Biopolitics / Ronald J. Herring
Part 2: Intellectual Property Mechanisms And Counter-Movements
5 Implementing the International Treaty on Plant Genetic Resources for Food and Agriculture: A Regulatory and Intellectual Property Outlook / Chidi Oguamanam
6 Intellectual Property Management and Legitimization Processes in International and Controversial Environments / Jeremy Hall, Stelvia Matos, and Vernon Bachor
Part 3: Future Directions
7 A Governance Approach to the Agricultural Genomics Intellectual Property–Regulatory Complex / Regiane Garcia
8 Constructing an International Intellectual Property Acquis for the Agricultural Sciences / Rochelle Cooper Dreyfuss
Index
Related Titles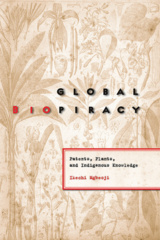 Global Biopiracy
Patents, Plants, and Indigenous Knowledge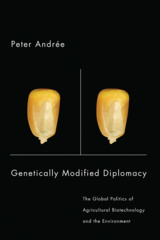 Genetically Modified Diplomacy
The Global Politics of Agricultural Biotechnology and the Environment
By Peter Andrée
Emerging Technologies
From Hindsight to Foresight
Edited by Edna Einsiedel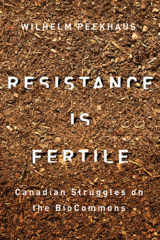 Resistance Is Fertile
Canadian Struggles on the BioCommons
‹
›
Find what you're looking for...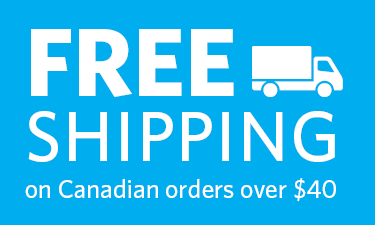 Stay Informed
Receive the latest UBC Press news, including events, catalogues, and announcements.
Publishers Represented
UBC Press is the Canadian agent for several international publishers. Visit our
Publishers Represented
page to learn more.