A Healthy Society
How a Focus on Health can Revive Canadian Democracy
UBC Press
, Purich Publishing
"The impact of the social determinants of health is well known to governments and to health care organizations. The major challenge before us lies in turning this understanding into concrete actions that have an impact on individual Canadians and communities." – Hon. Roy J. Romanow, former Saskatchewan Premier, from the foreword
Drawing on his experiences as a family physician in the inner city of Saskatoon, Mozambique, and rural Saskatchewan, Dr. Meili argues that health delivery too often focuses on treatment of immediate causes and ignores more fundamental conditions that lead to poor health. Income, education, employment, housing, the wider environment, and social supports: far more than the actions of physicians, nurses, and other health care providers, it is these conditions that make the greatest difference in our health. Brought to life by patient stories, A Healthy Society explores a number of specific health determinants, and ends in a discussion of democratic reforms that could help reshape the way we organize ourselves to create a truly healthy society.
Through a mix of scholarship and story, the author proposes a new approach to politics. The use of human health as a measure of our success as a society, and the application of the ideas of the social determinants of health to public policy, appeals beyond political lines to common values. By synthesizing diverse ideas into a plan for action based in the lived experiences of practitioners and patients, A Healthy Society breaks important ground in the renewal of politics toward the goal of better lives for all Canadians.
We know it in our hearts: poor health is intimately linked to poverty, abuse, and lack of social services. Yet in all these areas, Canada is marching steadily backward. In A Healthy Society, Ryan Meili, a practicing doctor who knows this first hand, sounds a clarion call to all Canadians. We will not have a healthy society until we put social justice and universal social security for all back at the top of our political agenda.
Ryan Meili is a family doctor at the West Side Community Clinic in Saskatoon. He also works for the College of Medicine at the University of Saskatchewan as head of the Division of Social Accountability, where he's responsible for helping ensure that Saskatchewan's future doctors are equipped to meet the health needs of the diverse communities they will serve. Ryan is vice-chair of the national advocacy organization, Canadian Doctors for Medicare.
From its inception, Ryan has been involved in SWITCH, the Student Wellness Initiative Toward Community Health, a student-run, interdisciplinary, inner-city clinic whose mandate is to bring students from nursing, medicine, social work, physiotherapy, pharmacy, nutrition, and numerous other disciplines together to serve the residents of Saskatoon's core communities. Ryan also runs the College of Medicine's Making the Links program, which gives medical students the opportunity to work in Northern Saskatchewan (Île à-la-Crosse, Pinehouse, and Buffalo River Dene Nation), at SWITCH, and in the rural communities of Mozambique in southeast Africa. One of the program's goals is for students to gain firsthand knowledge of the social factors influencing health by living among and working with diverse peoples. Ryan lives in Saskatoon with his wife, Mahli, who is training to be a pediatrician, and their son, Abraham.
Foreword / Roy Romanow
Preface: Determining Health
1. A Healthy Society
2. Medicine On a Larger Scale
3. Growth and Development
4. The World Around Us
5. The Equality of Mercy
6. Learning to Live
7. Heading Downstream
8. Less Politics, More Democracy
9. Our Future Together
References
Acknowledgements
Index
Related Titles
Upstream Medicine
Doctors for a Healthy Society
Edited by Andrew Bresnahan, Mahli Brindamour, Christopher Charles and Ryan Meili
A Healthy Society
How a Focus on Health Can Revive Canadian Democracy, Updated and Expanded Edition
By Ryan Meili Foreword by André Picard
Knowing the Past, Facing the Future
Indigenous Education in Canada
Edited by Sheila Carr-Stewart
‹
›
Find what you're looking for...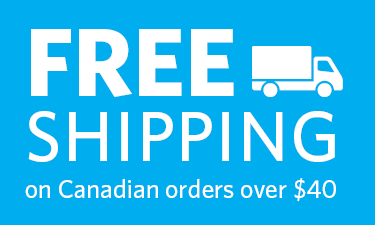 Publishers Represented
UBC Press is the Canadian agent for several international publishers. Visit our
Publishers Represented
page to learn more.