Big Data Surveillance and Security Intelligence
The Canadian Case
Intelligence gathering is in a state of flux. Enabled by massive computing power, new modes of communications analysis now touch the lives of citizens around the globe – not just those conventionally thought of as suspicious or threatening. In this astute collection, leading academics, civil society experts, and regulators debate the pressing questions raised by current security intelligence and surveillance practices in Canada.
Big Data Surveillance and Security Intelligence reveals the profound shift to "big data" practices that security agencies have made in recent years, as the increasing volume of information from social media and open sources challenges traditional ways of gathering intelligence. Working together, the Five Eyes intelligence partners – Australia, Canada, New Zealand, the United Kingdom, and the United States – are using new methods of data analysis to identify and pre-empt risks to national security.
In Canada, the Canadian Security Intelligence Service, the RCMP, and the Communication Security Establishment face an uncertain regulatory environment and seemingly incompatible demands: to extend their surveillance, data gathering, and disruption/intervention powers while increasing accountability and transparency in the name of democratic values. But at what cost to civil liberties, human rights, and privacy protection?
This book will find an audience not only among academics in security studies, sociology, political science, computer science, military studies, and law but also among members of the civil liberties community, investigative journalists, and security intelligence workers.
The rise of big data surveillance has been rapid and secretive. This book, which collects the who's who of the Canadian surveillance and civil liberties fields, addresses a gap in the scholarship on 'high policing' and security intelligence in Canada.
Big Data Surveillance and Security Intelligence is a valuable, polished compilation with much to offer academics and policy makers interested in privacy, security, surveillance, and law – both within Canada and around the world.
David Lyon is Director of the Surveillance Studies Centre and Queen's Research Chair in Surveillance Studies at Queen's University, Kingston, where he is a professor of sociology and of law. He is the author Surveillance after Snowden, The Culture of Surveillance: Watching as a Way of Life, and Liquid Surveillance: A Conversation (with Zygmunt Bauman), among other works, and has co-edited numerous other publications. He is the winner of a 2018 Outstanding Contribution Award from the Surveillance Studies Network and many other awards.
David Murakami Wood is associate professor of sociology and former Canada Research Chair in Surveillance Studies at Queen's University, Kingston. His PhD was about the transnational network of US National Security Agency bases, and he has since worked mainly on global surveillance, urban surveillance, and smart cities in the UK, Canada, Brazil, and Japan, where he has held two major research fellowships. He is co-editor-in-chief of the journal Surveillance & Society, as well as a media commentator on surveillance issues.
Contributors: Anthony Amicelle, Janet Chan, Andrew Clement, Anne Dagenais Guertin, Craig Forcese, David Grondin, Jillian Harkness, Stéphane Leman-Langlois, Tim McSorley, Adam Molnar, Jeffrey Monaghan, Midori Ogasawara, Christopher Parsons, Holly Porteous, Christopher Prince, George Raine, Bill Robinson, Carrie B. Sanders, Valerie Steeves, Scott Thompson, Micheal Vonn
Related Titles
Contested Constitutionalism
Reflections on the Canadian Charter of Rights and Freedoms
Edited by James B. Kelly and Christopher P. Manfredi
Surveillance
Power, Problems, and Politics
Edited by Sean P. Hier and Josh Greenberg
Panoptic Dreams
Streetscape Video Surveillance in Canada
By Sean P. Hier
The Freedom of Security
Governing Canada in the Age of Counter-Terrorism
By Colleen Bell
Privacy in Peril
Hunter v Southam and the Drift from Reasonable Search Protections
By Richard Jochelson and David Ireland
‹
›
Find what you're looking for...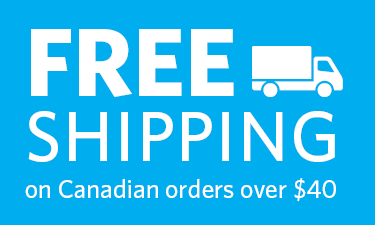 Publishers Represented
UBC Press is the Canadian agent for several international publishers. Visit our
Publishers Represented
page to learn more.