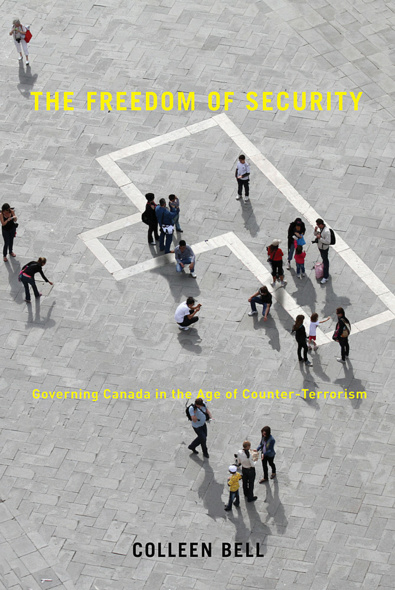 The Freedom of Security
Governing Canada in the Age of Counter-Terrorism
From Guantánamo Bay to the war in Iraq, the implementation of security measures since 9/11 has sparked fears that Western nations are violating the very rights and freedoms they pledge to promote and protect. The United States has been at the centre of debates, but how have the politics of security influenced the commitment to freedom in other liberal democracies?
In The Freedom of Security, Colleen Bell argues that Canada's counter-terrorism and national security practices should not be framed as a departure from liberal governance – a trade-off between security and freedom – but rather as a restructuring of modalities of governance through the framework of security. Through timely examples – security certificates and border controls, the deployment of troops in Afghanistan, and the detainment and torture of Abdullah Almalki in Syria – Bell demonstrates that security measures are not simply eroding civil liberties and respect for human rights, as their opponents argue. Nor are these measures protecting freedom and liberty, as their adherents claim: they are fundamentally reshaping ideas and practices of freedom.
Engaging with the works of Foucault, Agamben, and Schmitt, this critical study of Canada's "war on terror" exposes the pervasive ways in which the logic and practices of security are coming to define our rights and freedoms.
This book will be of interest to students and practitioners of political science, law, and critical security studies.
[Bell] pursues her thinking uncompromisingly and shares her research with an eloquence rare in academic treatises ... she invites us to think anew about an important aspect of contemporary political life. Security practices are now so imbedded in our ideas of freedom that we are unable to disengage from them. We are no longer able to fully appreciate how security intrudes in our lives as we travel, play, work or participate in the political process ... by forcing us to confront these unattractive facts and to recognize just how insidious security has become, Bell does her readers a considerable service.
An original and critical study of Canada's 'War on Terror.' Colleen Bell provides a sophisticated reading of the debate between liberty and security. As well as being theoretically engaged, her book is also one of the few to illuminate current Canadian security practices. Highly recommended.
The Freedom of Security brings new and provocative perspectives to bear on Canadian politics. Arguing that security should not be seen as a trade-off between liberty and security, but as a reconfiguration of structures of governance with security at their centre, Bell provides a much-needed intervention into debates over foreign policy. Her book is likely to attract significant interest.
Colleen Bell is a lecturer in international politics in the Department of Politics at Birkbeck, University of London.
Introduction: Relations of Freedom, Relations of Security
1 Opting In: Precautionary Engagement as National Security Strategy
2 The Socio-Legal Paradox of Freedom: Security Certificates and the Politics of Exception
3 Interventionary Designs: The Liberal Way of War in Afghanistan
4 Sovereignty and Refusal: The Violent Limits of Liberal Rights
Conclusion: Freedom beyond Security
Notes
References
Index
Related Titles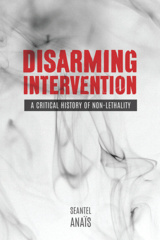 Disarming Intervention
A Critical History of Non-Lethality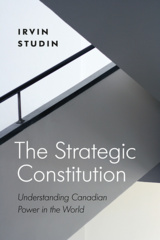 The Strategic Constitution
Understanding Canadian Power in the World
By Irvin Studin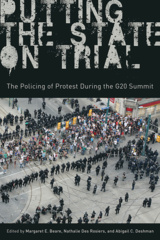 Putting the State on Trial
The Policing of Protest during the G20 Summit
Edited by Margaret E. Beare, Nathalie Des Rosiers and Abigail C. Deshman
Privacy in Peril
Hunter v Southam and the Drift from Reasonable Search Protections
By Richard Jochelson and David Ireland
Big Data Surveillance and Security Intelligence
The Canadian Case
Edited by David Lyon and David Murakami Wood
‹
›
Find what you're looking for...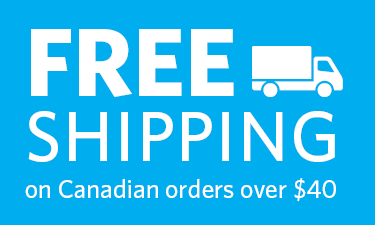 Stay Informed
Receive the latest UBC Press news, including events, catalogues, and announcements.
Publishers Represented
UBC Press is the Canadian agent for several international publishers. Visit our
Publishers Represented
page to learn more.