Canadian Foreign Policy
Reflections on a Field in Transition
Canadian Foreign Policy, as an academic discipline, is in crisis. Despite its value, CFP is often seen as a "stale and pale" subfield of political science with an unfashionably state-centred focus. Canadian Foreign Policy asks why.
Academics from both inside and around the field were asked "Where do our ideas about CFP come from?" This starting point led to a nuanced exploration of the ways in which scholars come to think of themselves as participating in CFP as an academic project – or not – and what that has meant both for their intellectual trajectory and for the development of the field. How were they taught to think about Canada? What impact has that had on their interpretation of this country's place in the world? And, perhaps most significantly, how do they teach the subject in their classrooms? Their inquiry shines a light on issues such as the casualization of academic labour, the prospect of Indigenizing the field, and the relationship between study and practice.
Canadian Foreign Policy is not only a much-needed assessment of the boundaries, goals, and values of the discipline but also a guide to its revitalization.
This book will draw the attention of Canadian foreign policy academic researchers, scholars and students, government practitioners, and the interested public alike.
The scholars writing in this book offer useful and insightful reflections on Canadian foreign policy, especially regarding the lack of diversity in the field. Canadian Foreign Policy is an extremely important work.
Brian Bow is a professor of political science and director of the Centre for the Study of Security and Development at Dalhousie University. He is the author of The Politics of Linkage: Power, Interdependence, and Ideas in Canada-US Relations, which was awarded the Donner Prize for 2009.
Andrea Lane is a PhD candidate in political science at Dalhousie University and an assistant professor at the Canadian Forces College. Her work has been published in International Journal and the Canadian Foreign Policy Journal, and also appears in Justin Trudeau and Canadian Foreign Policy (edited by Norman Hillmer and Philippe Lagassé) and Canadian Defence Policy in Theory and Practice (edited by Thomas Juneau, Philippe Lagassé, and Srdjan Vucetic).
Foreword / John English and Robert Bothwell
Introduction
1 Rethinking Canadian Foreign Policy / Brian Bow and Andrea Lane
The State of the Field
2 F-f-fading Away: The Evanescent Canadian Foreign PolicyProfessor / Kim Richard Nossal
3 Historical Reflections on Canadian Foreign Policy as an Academic Experience / Adam Chapnick
4 Life and Times of Critical Studies of Canadian Foreign Policy / Lana Wylie
5 Canadian Foreign Policy Networks: Scholarship Collaborations, 2006–16 / Jean-Christophe Boucher
6 The Policy Influence of Canadian Foreign Policy Scholars / John Kirton
Exploring Adjacent Fields
7 Canadian Defence Studies: A Personal Perspective / Philippe Lagassé
8 Defending the Arctic and Three Other Canadian Narratives / Andrea Charron
9 Solidarity Scholarship and the Study of Canada in Africa and International Development / David R. Black
10 Thinking about My Generation: Canadian Foreign Policy and Critical IPE in Canada / Laura Macdonald
11 Becoming Comfortable Being Uncomfortable: Canadian Foreign Policy and Indigenous Global Politics / Leah Sarson
The Future of CFP
12 The Personal Is International: Reimagining Canadian Foreign Policy from Below / Maya Eichler
13 Teaching and the Future of Canadian Foreign Policy: Rejuvenating the Discipline from the Classroom Out / Aaron Ettinger
14 Beyond the Classroom: Millennials and Canadian Foreign Policy Education / Rebecca Tiessen
15 Women and Gender Dynamics in Canadian Foreign Policy / Stéfanie von Hlatky
Conclusion
16 Reflecting on the Past, Looking Ahead to the Future / Brian Bow and Andrea Lane
Contributors; Index
Related Titles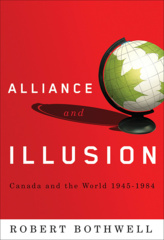 Alliance and Illusion
Canada and the World, 1945-1984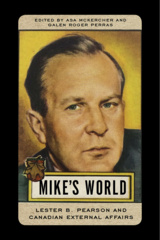 Mike's World
Lester B. Pearson and Canadian External Affairs
Edited by Asa McKercher and Galen Roger Perras
Canada on the United Nations Security Council
A Small Power on a Large Stage
Challenge the Strong Wind
Canada and East Timor, 1975–99
Canada and Ireland
A Political and Diplomatic History
Breaking Barriers, Shaping Worlds
Canadian Women and the Search for Global Order
Edited by Jill Campbell-Miller, Greg Donaghy and Stacey Barker
A Cooperative Disagreement
Canada-United States Relations and Revolutionary Cuba, 1959–93
‹
›
Find what you're looking for...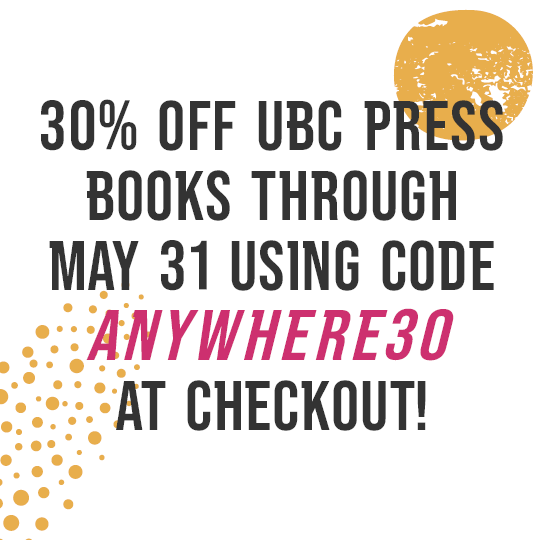 Stay Informed
Receive the latest UBC Press news, including events, catalogues, and announcements.
Publishers Represented
UBC Press is the Canadian agent for several international publishers. Visit our
Publishers Represented
page to learn more.