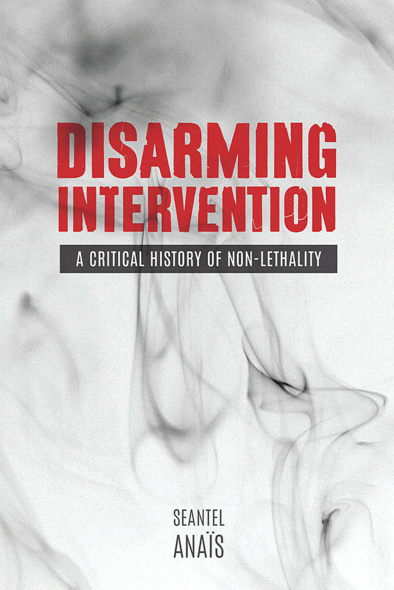 Disarming Intervention
A Critical History of Non-Lethality
Non-lethal weapons take many forms – from rubber bullets and pepper spray to electroshock and long-range acoustic devices – and are intended to temporarily disrupt the operation of the human body without causing permanent injury. Consequently, their proponents argue that these weapons are ethical, legal, and humane, and they have become widely used by police officers and military forces to subdue individuals and control crowds. Social scientists, historians, legal scholars, and activists have long challenged the use of non-lethal weapons in policing and war. Until now, little scholarly attention has been paid to the social, historical, and legal relations that animate the concept of non-lethality, nor is there a comprehensive account of how the concept has achieved social and political acceptance. Disarming Intervention tells the story of how the concept of non-lethality emerged in a series of nineteenth-century legal codes that governed the conduct of international hostilities, and how it continued throughout the twentieth century to legitimate US-led armed conflicts as ethical, legal, and humane. Seantel Anaïs unpacks these issues by tracing the social, historical, and legal legitimization of non-lethality in the United States and in armed interventions abroad. Disarming Intervention shows in detail how it came to be that an idea forever changed the relationship between contemporary weapons of armed conflict and war's constitutive objective to produce irreversible injury and death.
The book will be required reading for sociologists, political scientists, and security studies scholars who focus on the politics of armed intervention and the weapons technologies that make them possible.
Disarming Intervention traces the historically contingent relations that animate non-lethality, unpacking what kind of lives these weapons let people live. Anaïs astutely exposes the essential role that non-lethality plays in the biopolitical 'management of life' and, by focusing on more prevalent methods such as riot control, she positions her work at the heart of current debates.
Disarming Intervention offers a timely, original account of non-lethality in the twentieth century. Anaïs has uncovered material long buried in the archives – in particular, non-lethality in relation to the Vietnam War and Kent State – and analyzes it brilliantly. Her book has global appeal.
An excellent, important book. Anaïs persuasively limns the blurring of the lethal and non-lethal: killing by non-lethal weapons is not a technological failure but rather an effect of the very idea of non-lethality. She troubles the dividing lines between international and domestic spheres, between military and the police, adding a historical richness to a problem thrown into high relief by the post-9/11 War on Terror.
Seantel Anaïs is an assistant professor in the Department of Sociology at the University of Winnipeg.
Introduction: On the Rise of Non-Lethality in Domestic and International Intervention
1 Locating Non-Lethality
2 Governmentality, Technology, and Security
3 The Conduct of Conflict: Historicizing Non-Lethality
4 Non-Lethality, Riot-Control, and the Governance of US Cities
5 "Softening Fires": Non-Lethality in Vietnam
6 Tragic Consequence: University Unrest and the Ethico-Politics of Tragedy
7 Paper Traces: Towards a Genealogy of Non-Lethality
Conclusion: Articulations of Past and Present
Notes; References; Index
Related Titles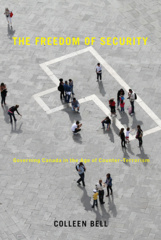 The Freedom of Security
Governing Canada in the Age of Counter-Terrorism
By Colleen Bell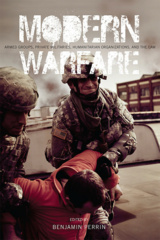 Modern Warfare
Armed Groups, Private Militaries, Humanitarian Organizations, and the Law
Edited by Benjamin Perrin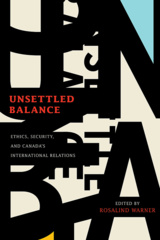 Unsettled Balance
Ethics, Security, and Canada's International Relations
Edited by Rosalind Warner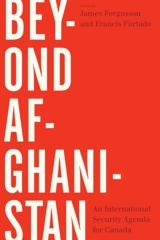 Beyond Afghanistan
An International Security Agenda for Canada
Edited by James Fergusson and Francis Furtado
‹
›
Find what you're looking for...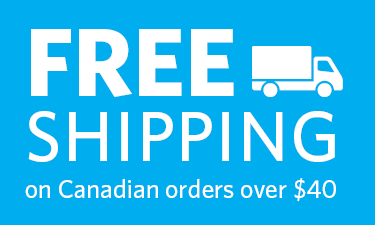 Stay Informed
Receive the latest UBC Press news, including events, catalogues, and announcements.
Publishers Represented
UBC Press is the Canadian agent for several international publishers. Visit our
Publishers Represented
page to learn more.