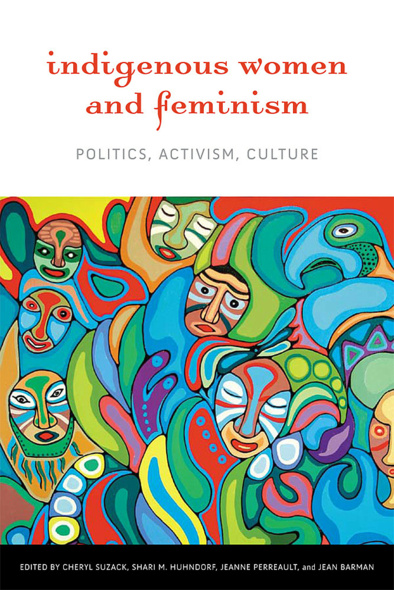 6 b&w photographs, 1 table
$95.00

Back Order
Ships in 2-5 weeks.
GO TO CART
SAMPLE CHAPTER
Indigenous Women and Feminism
Politics, Activism, Culture
Can the specific concerns of Indigenous women be addressed within current mainstream feminist and post-colonial discussions? Indigenous Women and Feminism: Politics, Activism, Culture proposes that a dynamic new line of inquiry – Indigenous feminism – is necessary to truly engage with the crucial issues of cultural identity, nationalism, and decolonization particular to Indigenous contexts.
Through the lenses of politics, activism, and culture, this wide-ranging collection examines the historical roles of Indigenous women, their intellectual and activist work, and the relevance of contemporary literature, art, and performance for an emerging Indigenous feminist project. The questions at the heart of these essays – What is at stake in conceptualizing Indigenous feminism? How does feminism relate to Indigenous claims to land and sovereignty? What lessons can we learn from the past? How do Indigenous women engage ongoing violence and social and political marginalization? – cross disciplinary, national, academic, and activist boundaries to explore deeply the unique political and social positions of Indigenous women.
A vital and sophisticated discussion that will change the way we think about modern feminism, Indigenous Women and Feminism will be invaluable to scholars, activists, artists, community organizers, and those concerned with Indigenous and feminist issues at home and abroad.
Feminist and Indigenous scholars, activists, artists, and community organizers will welcome this thoughtful discussion of the complex issues involved in building and thinking through Indigenous feminism.
Awards
2012, Winner - Outstanding Scholarship Prize, Canadian Women's Studies Association
A pioneering text…Indigenous Women and Feminism: Politics, Activism, Culture is a comprehensive, inclusive, heterogeneous, and valuable collection for anyone studying Indigenous issues or histories, feminisms, cultural studies and criticism, decolonization, or literary studies.
A much needed and important addition to the scholarship of the Indigenous renaissance, this collection illuminates the effects of the colonial experience and contemporary politics, culture, and activism on Indigenous women's lives. The contributors poignantly re-think and re-member Indigenous women's roles, responsibilities, and resilience in stories, activism, and artistic expressions across tribal boundaries that contribute significantly to critical Indigenous feminism.
Power and purpose drive this crucial, timely, and extraordinarily valuable collection. Indigenous Women and Feminism represents a long-awaited breakthrough in the way we think about the place of Indigenous women in mainstream feminism and other progressive movements. With this book, Indigenous women's visions and experiences begin to shine through the overlay of patriarchal oppressions. Clear and incisive, Indigenous women's voices will be heard in struggles against colonialism and its aftermath.
Cheryl Suzack is an assistant professor of English and Aboriginal Studies at the University of Toronto. Shari M. Huhndorf is a professor of ethnic studies and women's and gender studies at the University of Oregon. Jeanne Perreault is a professor in and associate head of the Department of English graduate program at the University of Calgary. Jean Barman is a professor emeritus at the University of British Columbia.
Contributors: Kim Anderson (Cree/Métis), Jean Barman, Patricia Demers, Laura E. Donaldson (Cherokee), Julia Emberley, Katherine Young Evans, Minnie Grey (Inuit), Patricia Penn Hilden (Nez Perce), Shari M. Huhndorf (Yup'ik), Elizabeth Kalbfleisch, Leece M. Lee (Blackfeet), ann-elise lewallen, Pamela McCallum, Jeanne Perreault, Cheryl Suzack (Anishinaabe), Rebecca Tsosie (Yaqui), Teresa Zackodnik
Indigenous Feminism: Theorizing the Issues / Shari M. Huhndorf and Cheryl Suzack
Part 1: Politics
1 From the Tundra to the Boardroom to Everywhere in Between: Politics and the Changing Roles of Inuit Women in the Arctic / Minnie Grey
2 Native Women and Leadership: An Ethics of Culture and Relationship / Rebecca Tsosie
3 "But we are your mothers, you are our sons": Gender, Sovereignty, and the Nation in Early Cherokee Women's Writing / Laura E. Donaldson
4 Indigenous Feminism: The Project / Patricia Penn Hilden and Leece M. Lee
Part 2: Activism
5 Affirmations of an Indigenous Feminist / Kim Anderson
6 Indigenous Women and Feminism on the Cusp of Contact / Jean Barman
7 Reaching Toward a Red-Black Coalition Feminism: Anna Julia Cooper's "Woman versus the Indian" / Teresa Zackodnik
8 Emotion Before the Law / Cheryl Suzack
9 Beyond Feminism: Indigenous Ainu Women and Narratives of Empowerment in Japan / ann-elise lewallen
Part 3: Culture
10 Indigenous Feminism, Performance, and the Politics of Memory in the Plays of Monique Mojica / Shari M. Huhndorf
11 "Memory Alive": An Inquiry into the Uses of Memory by Marilyn Dumont, Jeannette Armstrong, Louise Halfe, and Joy Harjo / Jeanne Perreault
12 To Spirit Walk the Letter and the Law: Gender, Race, and Representational Violence in Rudy Wiebe and Yvonne Johnson's Stolen Life: The Journey of a Cree Woman / Julia Emberley
13 Painting the Archive: The Art of Jane Ash Poitras / Pamela McCallum
14 "Our Lives Will Be Different Now": The Indigenous Feminist Performances of Spiderwoman Theater / Katherine Young Evans
15 Bordering on Feminism: Space, Solidarity, and Transnationalism in Rebecca Belmore's Vigil / Elizabeth Kalbfleisch
16 Location, Dislocation, Relocation: Shooting Back with Cameras / Patricia Demers
Index
Related Titles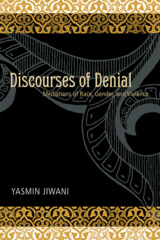 Discourses of Denial
Mediations of Race, Gender, and Violence
Being Again of One Mind
Oneida Women and the Struggle for Decolonization
By Lina Sunseri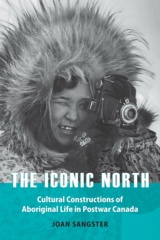 The Iconic North
Cultural Constructions of Aboriginal Life in Postwar Canada
Assembling Unity
Indigenous Politics, Gender, and the Union of BC Indian Chiefs
‹
›
Find what you're looking for...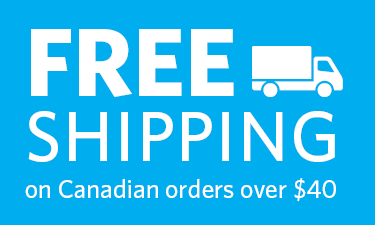 Stay Informed
Receive the latest UBC Press news, including events, catalogues, and announcements.
Publishers Represented
UBC Press is the Canadian agent for several international publishers. Visit our
Publishers Represented
page to learn more.