The Iconic North
Cultural Constructions of Aboriginal Life in Postwar Canada
Recent archaeological discoveries in the polar region have reanimated stock images of the rugged and intrepid explorer who staves off death and despair to bring the light of modernity to a frigid northern wasteland. The Iconic North banishes such well-worn tropes to reveal how a "primitive" North was crafted by cultural productions from the "modern" South in ways that perpetuated, rather than challenged, colonial relationships.
In the postwar era, changing economic priorities and a shift in government strategy – from policies of assimilation to the integration of Indigenous people as equal citizens – influenced how northern culture was represented in popular Canadian imagery. Drawing on film, literary, and archival examples, Joan Sangster exposes the nuanced relationships between culture and ideology, showing how relations of race, gender, and colonialism have shaped our understanding of northern peoples, northern economies, and government policy.
The Iconic North redirects current debates about the geopolitical prospects of the North by addressing how women and gender relations have played – and continue to play – a key role in northern development. Indigenous and non-Indigenous women's views and ideas influence class, family, and political relationships in a modern age increasingly focused on the circumpolar region – a region now commanding more of the world's attention.
Scholars and students of Canadian and cultural history, gender, and women's studies, and Aboriginal studies will enjoy this fresh perspective on the relationship between representations of northern life, and state policy making. The book will also appeal to those interested in northern and circumpolar studies.
Awards
2018, Winner - CLIO Prize for The North, Canadian Historical Association
The Iconic North brings fresh insight and evidence of what these images tell us about how post-war Canada saw the North: as its own colonial other.
Sangster … is not the first to focus on the North and its place in the Canadian identity, but her effort must be celebrated because it is so candid.' Summing Up: Highly recommended. Graduate students and up.
This book fills an important gap in the field of Canadian cultural history.
What makes Joan Sangster's The Iconic North stand out is the way she links so many cultural forms – television and film, novels, periodicals, report and travel writing – with the political economy of northern development in post-war Canada. Though Sangster's reading of these works is skillful, this is not a study in discourse analysis. Rather it is a richly contextualized interpretation that makes clear how cultural constructions of the North served to legitimate, justify, and explain internal colonialism.
Few authors possess the skill to take an everyday image and turn it just slightly, in Twilight Zone fashion, to reveal a startling and intriguing truth. Professor Joan Sangster of Trent University does just that in The Iconic North. To read Sangster's account is to question every common media depiction of the Arctic.
Given the current geopolitical struggles over the future of the North, this is a timely sophisticated intervention in debates in the field of Aboriginal and colonial history in Canada and internationally.
The Iconic North is a fascinating examination of the ideological construction of the Indigenous North in postwar Canada. I highly recommend it to anyone seeking to understand the history – and future – of the circumpolar region.
A thoughtful, innovative, and insightful study of southern perceptions about the Canadian North and its Indigenous peoples in the decades following the Second World War. Exceptionally well-researched, this book is a 'must read' for Arctic scholars in both the social sciences and the humanities.
The Iconic North is essential reading for anyone interested in the Canadian North. Broad in scope and focusing on an understudied period of our cultural history, the discussion is elegantly written and meticulously researched … Sangster, one of our pre-eminent feminist historians, has given us a must-read book to savour.
Joan Sangster is a historian who teaches gender and women's studies at the Frost Centre for Canadian Studies and Indigenous Studies at Trent University. A fellow of the Royal Society of Canada, she has held visiting fellowships at McGill, Duke, and Princeton universities. She is the author of Transforming Labour: Women and Work in Postwar Canada; Girl Trouble: Female Delinquency in English Canada; Regulating Girls and Women: Sexuality, Family, and the Law, Ontario 1920–60; Earning Respect: The Lives of Working Women in Small-Town Ontario, 1920–1960; and Dreams of Equality: Women on the Canadian Left, 1920–60. A retrospective collection of her essays, Through Feminist Eyes: Essays in Canadian Women's History, was published in 2012.
Introduction
1 Narrating the North: Sojourning Women and Travel Writing
2 The Beaver: Northern Indigenous Life in Popular Education
3 North of Schamattawa: "Indians," "Eskimos," and RCMP
4 NFB Documentary, Indigenous Peoples, and Canadian Northern Policy
5 Irene Baird's Northern Journeys
6 "Mrs. Bird Flies North": The Royal Commission on the Status of Women in the North
Conclusion
Notes; Bibliography; Index
Related Titles
Adjusting the Lens
Indigenous Activism, Colonial Legacies, and Photographic Heritage
Edited by Sigrid Lien and Hilde Wallem Nielssen
Indigenous Women and Feminism
Politics, Activism, Culture
Edited by Cheryl Suzack, Shari M. Huhndorf, Jeanne Perreault, and Jean Barman
First Person Plural
Aboriginal Storytelling and the Ethics of Collaborative Authorship
Creative Subversions
Whiteness, Indigeneity, and the National Imaginary
We Interrupt This Program
Indigenous Media Tactics in Canadian Culture
By Miranda J. Brady and John M.H. Kelly
One Hundred Years of Struggle
The History of Women and the Vote in Canada
‹
›
Find what you're looking for...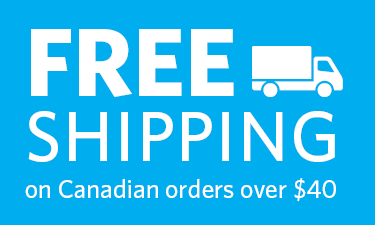 Stay Informed
Receive the latest UBC Press news, including events, catalogues, and announcements.
Publishers Represented
UBC Press is the Canadian agent for several international publishers. Visit our
Publishers Represented
page to learn more.